África não é a bomba de gasolina da Europa
NAIROBI – Ao terem sido empurrados para a linha da frente de uma crise climática que não causaram, os africanos há muito que pedem aos países ricos que abandonem os combustíveis fósseis e reduzam as suas emissões de gases com efeito de estufa. Mas, em vez de atenderem aos nossos apelos, os ricos continuaram viciados no petróleo e no gás – que, no caso da Europa, provinham maioritariamente da Rússia. Agora estão a colocar esse insulto num patamar acima: na tentativa para acabarem com a sua dependência da energia russa, as economias mais ricas do mundo estão a virar-se para África.
Ao longo dos últimos meses, o primeiro-ministro italiano, Mario Draghi, tem trabalhado incansavelmente para garantir novos acordos de gás com a Argélia, Angola, o Egito e a República do Congo. A conclusão de cada negócio – cujos termos permanecem obscuros – contou com a presença do CEO da Eni, a maior empresa de combustíveis fósseis ativa no continente africano. Por outras palavras, Draghi, um funcionário público, tem estado a utilizar recursos do governo para entregar ganhos esmagadoramente privados a uma empresa italiana.
Da mesma forma, em maio, o chanceler alemão, Olaf Scholz, iniciou a sua primeira viagem oficial ao continente africano, no Senegal, onde anunciou planos para se dedicar "intensivamente" a projetos energéticos. As conversações sobre extração de gás e produção de gás natural liquefeito (GNL) já começaram, com Scholz a expressar vontade de oferecer investimentos técnicos em infraestruturas de centrais elétricas no Senegal.
Não é só quem procura importar os recursos de combustíveis fósseis do continente que acredita que África deveria extrair mais desses recursos. Mary Robinson, ex-presidente da Irlanda e alta comissária das Nações Unidas para os direitos humanos, argumentou recentemente que África deveria explorar as suas vastas reservas de gás natural.
Robinson acredita que isso seria justo: ao aumentar o acesso à energia e ao estimular o desenvolvimento no continente, a extração de gás natural ajudaria as centenas de milhões de africanos a quem o sistema de combustível fóssil falhou até agora. Mas, no fundo, o que ela está a defender não é muito diferente da estratégia de Draghi e de Scholz: usar o dinheiro dos contribuintes europeus para ajudar grandes corporações a expandirem a exploração de gás e o aproveitamento em terras africanas.
Robinson prevê que o gás (e os lucros) fique com os africanos, mas é muito mais provável que seja enviado para a Europa. Tal como a ativista climática do Uganda, Vanessa Nakate, mencionou recentemente, o desenvolvimento de combustíveis fósseis não é novidade para África e há muito que não consegue reduzir a pobreza energética ou trazer prosperidade.
WINTER SALE: Save 25% on a new PS subscription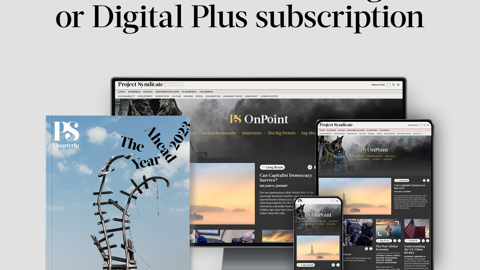 WINTER SALE: Save 25% on a new PS subscription
For a limited time, you can gain greater access to Project Syndicate – including every commentary and our entire On Point suite of subscriber-exclusive content – starting at less than $6 per month.
De facto, as economias africanas que dependem das exportações de combustíveis fósseis sofrem taxas de crescimento económico mais lentas – às vezes até três vezes mais lentas – do que aquelas com economias diversificadas. Em Moçambique, empresas estrangeiras, lideradas pela Eni e TotalEnergies, investiram cerca de 30 mil milhões de dólares no desenvolvimento de reservas de gás natural longe da costa e na capacidade de GNL. No entanto, 70% das pessoas ainda vivem sem acesso à eletricidade.
É inaceitável, para não dizer injusto, que a Alemanha e a Itália estejam a pressionar os países africanos a colocarem as suas limitadas reservas financeiras no desenvolvimento de uma indústria de extração e exportação de combustíveis fósseis para os consumidores europeus, principalmente com a procura europeia prestes a cair numa questão de anos, à medida que os investimentos nas energias renováveis ​​se forem tornando operacionais.
Esses investimentos são parte integrante do plano da União Europeia para acabar com a sua dependência da energia russa. A UE pretende agora aumentar a participação das energias renováveis ​​no seu cabaz energético para os 40% – ou até 45% – até 2030 e a procura geral de gás deverá cair 30% até 2030. Além disso, a Alemanha e a Itália planeiam atingir as zero emissões líquidas nos próximos 30 anos. O novo Mecanismo de Ajuste de Carbono na Fronteira da UE acelerará ainda mais a transição, pois penaliza os países que estiverem encalhados nos combustíveis fósseis.
As empresas de petróleo e gás estão bem cientes do impacto que essa mudança terá nos seus resultados. Para eles, o objetivo de expandir a produção em África equivale a um esforço cínico para espremer cada gota de lucro da sua indústria em declínio, enquanto ainda podem. O facto de deixarem os países africanos com os ativos ociosos é tão irrelevante para eles como as suas contribuições para as alterações climáticas.
Robinson está certa sobre uma coisa: os africanos precisam de acesso à energia para desfrutarem de uma vida digna. Mas isso não é motivo para investir num sistema que já fracassou – precisamente o sistema do qual a Europa está a tentar se livrar. Em vez disso, África tem de investir em sistemas distribuídos de energia renovável, que trariam verdadeira prosperidade e segurança ao nosso continente, e não envenenar os nossos alimentos, poluir os nossos rios e sufocar os nossos pulmões para beneficiar acionistas remotos.
Os campeões africanos da justiça climática são muito claros na questão de que tanto queremos evitar o aprisionamento numa catástrofe planetária como queremos oferecer acesso universal à energia. Infelizmente, os líderes africanos não parecem partilhar o nosso compromisso com nenhum dos objetivos. Em vez de usarem o seu tempo com líderes ocidentais para exigir apoio à transição para as energias renováveis, o presidente argelino, Abdelmadjid Tebboune, e o presidente egípcio, Abdel Fattah el-Sisi, concordaram em aumentar a produção e as exportações de petróleo e gás para a Europa. O presidente senegalês, Macky Sall, parece ansioso para se juntar a eles, definindo o Senegal como um fornecedor de combustível fóssil para a Europa.
Durante séculos de domínio colonial, quando os líderes europeus disseram a África para saltar, perguntámos: "A que altura?". Agora, a Alemanha e a Itália estão a dizer-nos para nos sobrecarregarmos com a infraestrutura de combustíveis fósseis que em breve se tornará um entrave para as nossas economias e nos impulsionará para o desastre climático. Temos de responder com um firme não e, como alternativa, exigir que países como a Alemanha e Itália, e líderes como Robinson, nos apoiem no desenvolvimento e implementação de sistemas de energias renováveis.