Cómo la corrupción agrava el cambio climático
LONDRES, BERLÍN – En 2016 los activistas anticorrupción se alzaron con varias victorias cruciales, entre las que destaca el enjuiciamiento de uno de los acuerdos más corruptos de la historia de la industria petrolera: la compra en 2011 del yacimiento marítimo nigeriano OPL 245 por la empresa angloholandesa Shell y Eni, la corporación más grande de Italia. El pasado diciembre, la Comisión de Delitos Económicos y Financieros de Nigeria encausó a algunos de los implicados nigerianos; luego los fiscales italianos concluyeron su propia investigación, que deja a los ejecutivos y a las empresas responsables del acuerdo más cerca de un juicio.
Unos meses antes, en junio de 2016, la Comisión de Valores de los Estados Unidos (SEC) había publicado una norma, según la sección 1504 de la ley Dodd-Frank de 2010, que obligaba a las empresas extractoras a revelar todas sus transferencias de dinero a gobiernos, discriminadas por proyecto. Si lo hubiera hecho antes, es de creer que Shell y Eni hubieran evitado el acuerdo por el OPL 245, ya que la operación habría quedado expuesta; pero como la oposición de la industria petrolera demoró la aprobación de la regla, las empresas pudieron ocultar la transacción.
El año pasado también es significativo por otro hecho: la concentración de CO2 en la atmósfera alcanzó las 400 partes por millón (ppm) por primera vez en millones de años. Aunque la firma en diciembre de 2015 del acuerdo climático de París fue celebrada como un éxito rotundo, muchos firmantes se han mostrado notablemente modestos en el cumplimiento de sus compromisos de reducción de emisiones. Quien entienda el porqué, verá hasta qué punto los sistemas de gobierno han sido cooptados por la influencia corruptora de intereses creados.
La historia del OPL 245 comienza en 1998, cuando el dictador nigeriano Sani Abacha otorgó el yacimiento a Malabu Oil and Gas, una empresa que, en secreto, era propiedad de Dan Etete, ministro del petróleo en el gobierno de Abacha. Es decir, básicamente Etete se estaba dando el OPL 245 a sí mismo. Pero tras la caída del régimen de Abacha, Malabu perdió el yacimiento, y fue otorgado a Shell. Esto fue el inicio de una serie de batallas legales entre Malabu, Shell y el gobierno nigeriano, que sólo terminaron en 2011 mediante el acuerdo corrupto con Shell y Eni.
Documentos públicos muestran que los 1100 millones de dólares que Shell y Eni pagaron al gobierno nigeriano por el acuerdo en realidad eran para Malabu. Ambas empresas sabían que la operación, a través de una cuenta creada por J. P. Morgan en Londres, era contraria a la constitución nigeriana, y que los fondos terminarían en manos privadas.
Eni asegura que investigó el acuerdo y no halló "evidencia de conducta corrupta en relación con la transacción". Shell, por su parte, dice que sólo le pagó al gobierno nigeriano y que "no concuerda con la premisa subyacente a diversas declaraciones públicas formuladas por Global Witness respecto de empresas de Shell en relación con OPL 245". Pero los fiscales italianos ahora pidieron el procesamiento de varios altos ejecutivos de Eni, incluido el CEO actual, Claudio Descalzi, y su predecesor, así como de Etete y varios más; y están planteando acciones legales separadas contra cuatro altos ejecutivos de Shell.
Subscribe to PS Digital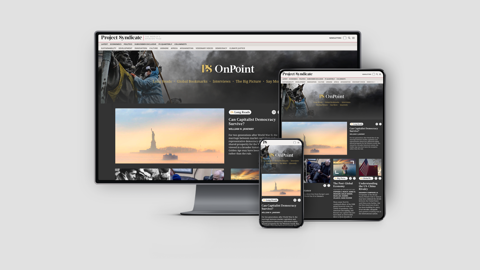 Subscribe to PS Digital
Access every new PS commentary, our entire On Point suite of subscriber-exclusive content – including Longer Reads, Insider Interviews, Big Picture/Big Question, and Say More – and the full PS archive.

Pero sea que las acusaciones prosperen o no, por ahora no podemos seguir celebrando la norma de la SEC o la continuidad del apoyo de Estados Unidos a la creación de estándares globales de transparencia para las industrias extractivas. Con Donald Trump en la presidencia y un Congreso controlado por los republicanos, la norma de la SEC fue inmediatamente anulada apelando a la Congressional Review Act, una ley poco clara que habilita al Congreso de los Estados Unidos a revisar las decisiones de las agencias federales y que hasta ahora sólo se había aplicado una vez.
En su campaña frecuentemente racista y misógina, Trump prometió "limpiar la ciénaga" de la política corrupta de Washington. Pero la decisión de los congresistas republicanos (a la que Trump inmediatamente dio carácter legal) de anular la norma de la SEC fue un acto de puro cinismo que ayuda a perpetuar el sistema "corrupto" al que Trump dice oponerse.
Tras varios intentos infructuosos de trabar la Sección 1504 por la vía judicial, la industria gaspetrolera pidió ayuda a sus amigos congresistas. Y los argumentos de sus intermediarios en el legislativo serían ridículos si las consecuencias no fueran tan trágicas. El senador James Inhofe, un notorio negacionista del cambio climático cuya campaña recibió de la industria de los combustibles fósiles más de tres millones de dólares en donaciones, lideró la embestida, con el argumento de que la regla de la SEC es una imposición de la era Obama cuya implementación es demasiado costosa y crea complicaciones burocráticas innecesarias. Nada se dijo de los costos que padecen los ciudadanos cuando la riqueza de su país es malvendida en negociados, o los inversores cuando la corrupción desemboca en juicios y multas altísimas.
Para cumplir el acuerdo de París, el combate a la corrupción debe ir de la mano de la lucha contra el cambio climático. La corrupción, en el sentido más amplio del término, es el aglutinante que mantiene unido al "sistema" y asegura que grupos de intereses ricos y poderosos no cumplan las normas pensadas para controlarlos. Y es la causa del incumplimiento de los compromisos de reducción de emisiones asumidos por los gobiernos.
Shell, Exxon y la mayoría de las otras grandes empresas gaspetroleras sabían hace décadas que sus productos eran motores del cambio climático. Pero en vez de aplicar ese conocimiento para cambiar su modelo de negocios, se lanzaron a una campaña masiva para engañar a la opinión pública y lograr la inacción de las autoridades. No es casualidad que Shell sea uno de 47 grandes productores de hidrocarburos a los que el gobierno filipino investiga por su participación en violaciones de los derechos humanos derivadas del cambio climático.
Para que la lucha contra el cambio climático y la corrupción no se detenga, los movimientos ambientalistas y anticorrupción deben actuar juntos y complementar sus fortalezas respectivas. La elección de Trump (y la posibilidad de más victorias populistas este año en Europa) deben servirnos aunque más no sea de llamado de atención.
Traducción: Esteban Flamini