Jak korupce prohlubuje klimatické změny
LONDÝN, BERLÍN – Bojovníci proti korupci dosáhli v roce 2016 řady klíčových vítězství, mimo jiné i díky zajištění zodpovědnosti za jednu z nejpokřivenějších transakcí velkých ropných firem: akvizici nigerijského pobřežního těžebního bloku OPL 245 společností Royal Dutch Shell a největší italskou korporací Eni v roce 2011. Nigerijský Výbor pro hospodářskou a finanční kriminalitu obvinil loni v prosinci několik Nigerijců zapletených do tohoto obchodu a italská prokuratura poté uzavřela vlastní šetření, čímž posunula manažery a firmy zodpovědné za tuto transakci blíže k soudnímu procesu.
O několik měsíců dříve, v červnu 2016, zveřejnil americký Výbor pro cenné papíry a burzy (SEC) na základě článku 1504 Dodd-Frankova zákona z roku 2010 pravidlo, které požaduje, aby ropné, plynárenské a důlní společnosti zveřejňovaly u každého projektu veškeré platby zasílané vládám. Kdyby SEC vydal toto pravidlo dříve, firmy Shell a Eni by s největší pravděpodobností v koupi OPL 245 nepokračovaly, poněvadž by musely odtajnit své platby. Odpor ropného průmyslu však zavedení tohoto pravidla oddálil, a tak obě firmy dokázaly své platby utajit.
Loňský rok byl také vůbec prvním za miliony let, kdy koncentrace CO2 v atmosféře dosáhla hodnoty 400 ppm (částic na milion). Pařížská dohoda o klimatu byla sice při uzavření v prosinci 2015 oslavována jako velký úspěch, avšak mnozí signatáři od té doby projevují pozoruhodný nedostatek ambicí a nedodržují vlastní závazek omezit uhlíkové emise. Chceme-li pochopit důvod, musíme si plně uvědomit, do jaké míry zachvátil naše systémy vládnutí korumpující vliv partikulárních zájmů.
Příběh OPL 245 začal v roce 1998, kdy nigerijský diktátor Sani Abacha přidělil tento blok společnosti Malabu Oil and Gas, jejímž tajným vlastníkem byl Dan Etete, Abachův ministr ropného průmyslu. Etete tak v podstatě získal OPL 245 pro sebe. Po pádu Abachova režimu bylo ropné pole firmě Malabu odebráno a přiděleno společnosti Shell. Tím se mezi Malabu, Shellem a nigerijskou vládou rozpoutala série právních bitev, která skončila až korupční dohodou s Shell a Eni v roce 2011.
Z veřejně přístupných dokumentů vyplývá, že částka 1,1 miliardy dolarů, kterou společnosti Shell a Eni zaplatily za uzavření dohody nigerijské vládě, byla ve skutečnosti vyplacena firmě Malabu. Obě evropské korporace přitom věděly, že platební metoda spočívající v převodu peněz přes účet založený bankou J.P. Morgan v Londýně je v rozporu s nigerijskou ústavou a že tyto prostředky skončí v soukromých rukou.
Firma Eni tvrdí, že dohodu prošetřila a neshledala "žádné důkazy o korupčním chování ve vztahu k této transakci". Shell zase říká, že platil jen nigerijské vládě a že "nesouhlasí se závěry vyplývajícími z rozličných veřejných prohlášení organizace Global Witness o vztahu mezi společností Shell a OPL 245". Italští prokurátoři však nyní žádají proces s několika vysoce postavenými manažery Eni – včetně současného generálního ředitele Claudia Descalziho a jeho předchůdce –, ale i s Etetem a několika dalšími osobami; proti čtyřem vysoce postaveným manažerům Shell pak vedou samostatnou obžalobu.
Subscribe to PS Digital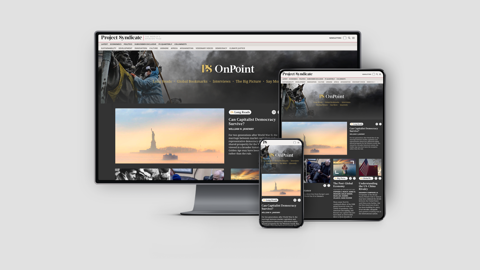 Subscribe to PS Digital
Access every new PS commentary, our entire On Point suite of subscriber-exclusive content – including Longer Reads, Insider Interviews, Big Picture/Big Question, and Say More – and the full PS archive.

Ať už tyto žaloby uspějí, nebo ne, každopádně už se nemůžeme radovat z pravidla SEC o zveřejňování plateb ani z toho, že Spojené státy začnou znovu podporovat vytváření globálního standardu transparentnosti v těžebním průmyslu. Jakmile Donald Trump nastoupil do prezidentské funkce a republikáni ovládli Kongres, bylo pravidlo SEC okamžitě zneplatněno na základě Kongresového přehodnocujícího zákona – obskurní právní normy, která byla do té doby uplatněna pouze jednou.
Trump ve své mnohdy rasistické a misogynní kampani sliboval, že "vysuší bažinu" korupce ve washingtonské politice. Rozhodnutí republikánských kongresmanů zrušit pravidlo SEC i Trumpův rychlý podpis, jímž toto rozhodnutí získalo sílu zákona, však byly projevem ryzího cynismu, který pomůže zabetonovat "zkorumpovaný" systém, proti němuž Trump podle svého tvrzení kandidoval.
Když se ropnému a plynárenskému průmyslu nepodařilo zablokovat článek 1504 právní cestou, obrátil se se žádostí o pomoc na své přátele v Kongresu. A argumenty, které používali jeho tamní zmocněnci, by možná byly k pousmání, kdyby ovšem neměly tak tragické důsledky. Do čela odporu se postavil senátor James Inhofe, notorický popírač klimatických změn, který během předvolebních kampaní obdržel od průmyslu fosilních paliv příspěvky ve výši přesahující 3 miliony dolarů: pravidlo o zveřejňování plateb je prý svévolný pozůstatek Obamovy éry, jehož zavedení by bylo příliš nákladné a zbytečně by podporovalo byrokracii. O občanech, kteří ponesou na svých bedrech náklady, když se jejich národní bohatství rozprodá na základě špinavých dohod, ani o potížích investorů, jakmile korupce vyústí v trestní stíhání a obrovské pokuty, nepadla ani zmínka.
Má-li být pařížská dohoda naplněna, musí jít boj s klimatickými změnami ruku v ruce s bojem proti korupci. Ta je v nejširším slova smyslu pojivem, které drží celý "systém" pohromadě a zajišťuje, aby pro bohaté a mocné zájmy neplatila pravidla, která je mají držet v patřičných mezích. Právě proto vlády, jež se zavázaly k velkému snížení emisí skleníkových plynů, nedokážou své závazky naplňovat.
Shell, Exxon a většina dalších velkých ropných a plynárenských společností věděly už před desítkami let, že jejich produkty prohlubují klimatické změny. Místo aby se však podle toho zachovaly a změnily svůj podnikatelský model, zahájily mohutnou kampaň, která měla ošálit veřejnost a ukolébat politiky. Není nijak překvapivé, že firma Shell je jedním ze 47 velkých producentů uhlovodíkových produktů, které filipínská vláda v současné době vyšetřuje za podíl na porušování lidských práv v souvislosti s klimatickými změnami.
Chtějí-li ekologická a protikorupční hnutí zachovat pokrok v boji proti klimatickým změnám a korupci, budou muset pracovat společně a využívat svých silných stránek. Kdyby nic jiného, pak pro nás Trumpovo zvolení i možnost vítězství dalších populistů v letošních volbách v Evropě znamenají budíček.
Z angličtiny přeložil Jiří Kobělka.