Peran Korupsi dalam Memperparah Perubahan Iklim
LONDON, BERLIN – Aktivis anti-korupsi mencapai sejumlah kemenangan penting pada tahun 2016, salah satunya adalah dengan menjamin akuntabilitas dari salah satu perjanjian paling korup yang pernah ada; yaitu perjanjian akuisisi blok minyak lepas pantai OPL 245 di Nigeria oleh Royal Dutch Shell dan Eni, yang merupakan perusahaan terbesar di Italia. Pada bulan Desember tahun lalu, Komisi Kejahatan Perekonomian dan Finansial Nigeria mendakwa beberapa warga negara Nigeria yang terlibat dalam kasus ini, dan jaksa penuntut dari Italia telah menyelesaikan penyelidikan yang mereka lakukan sehingga menciptakan peluang yang lebih besar untuk menyeret para eksekutif dan perusahaan yang bertanggung jawab atas kasus ini ke persidangan.
Beberapa bulan sebelumnya, yaitu pada bulan Juni 2016, Komisi Sekuritas dan Bursa Amerika mengeluarkan peraturan dibawah pasal 1504 undang-undang Dodd-Frank yang mewajibkan perusahaan minyak, gas dan tambang untuk mempublikasikan semua pembayaran kepada pemerintah di setiap proyek yang ada. Jika Komisi Sekuritas dan Bursa mengeluarkan peraturan ini lebih awal, maka besar kemungkinan Shell dan Eni tidak akan melakukan perjanjian OPL 245 karena mereka harus mempublikasikan pembayaran yang mereka lakukan. Namun tentangan dari industri minyak menyebabkan peraturan ini ditangguhkan sehingga perusahaan-perusahaan yang terlibat bisa menyembunyikan pembayaran yang mereka lakukan.
Tahun lalu juga ditandai dengan pertama kalinya dalam jutaan tahun, konsentrasi CO2 mencapai 400 parts per million (ppm) di atmosfir. Walaupun perjanjian perubahan iklim Paris disebut sebagai sebuah kesuksesan besar ketika hal ini rampung dibuat pada bulan Desember 2015, banyak negara yang ikut menandatangani perjanjian ini menunjukkan kurangnya ambisi untuk melaksanakan komitmen mereka untuk menurunkan tingkat emisi karbon. Untuk memahami mengapa hal ini bisa terjadi, maka kita harus memahami betapa pengaruh kepentingan golongan telah merusak sistem pemerintahan kita.
Kasus OPL 245 dimulai pada tahun 1998 saat diktator Nigeria, Sani Abacha, memberikan hak pengelolaan blok kepada Malabu Oil and Gas, yang merupakan perusahaan yang secara diam-diam dimiliki oleh Dan Etete yang menjabat sebagai Meteri Minyak Bumi di pemerintahan Abacha. Hal ini sama saja dengan Etete memberikan OPL 245 kepada dirinya sendiri. Namun, setelah pemerintahan Abacha tidak lagi berkuasa, blok ini kemudian diambil alih dari Malabu dan diberikan kepada Shell. Hal ini menyebabkan serangkaian pertikaian hukum antara Malabu, Shell dan pemerintahan Nigeria yang berakhir dengan perjanjian korup antara Shell-Eni pada tahun 2011.
Dokumen publik menunjukkan bahwa Shell dan Eni membayar pemerintahan Nigeria sebesar $1.1 Milyar, yang sebenarnya merupakan pembayaran kepada Malabu. Kedua perusahaan tersebut mengetahui bahwa metode pembayaran yang dilakukan melalui sebuah rekening yang dibuat oleh J.P. Morgan di London ini melanggar undang-undang Nigeria dan bahwa uang tersebut akan masuk ke kantong-kantong pribadi.
Eni menyatakan bahwa mereka telah melakukan penyelidikan dan tidak "menemukan bukti adanya tindakan korupsi dalam transaksi tersebut." Shell, menyatakan bahwa mereka hanya melakukan pembayaran kepada pemerintahan Nigeria dan "tidak setuju dengan dasar pemikiran dari banyak pernyataan publik yang dibuat oleh Global Witness mengenai Shell sehubungan dengan kasus OPL 245." Namun jaksa penuntut di Italia kini telah meminta agar beberapa eksekutif senior Eni untuk diadili – termasuk CEO Eni saat ini, Claudio Descalzi, dan juga CEO sebelumnya – dan juga Etete serta beberapa orang lainnya, selain itu jaksa penuntut akan menjatuhkan tunduhan terpisah terhadap eksekutif senior di Shell.
Subscribe to PS Digital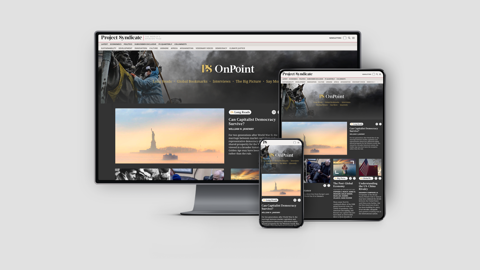 Subscribe to PS Digital
Access every new PS commentary, our entire On Point suite of subscriber-exclusive content – including Longer Reads, Insider Interviews, Big Picture/Big Question, and Say More – and the full PS archive.

Terlepas dari sukses atau tidaknya tuntutan ini, kita tidak lagi bisa memuji peraturan Komisi Perekonomian dan Bursa Amerika yang mewajibkan pengungkapan pembayaran terhadap pemerintah atau dukungan yang diberikan Amerika terhadap standar transparansi global di industri ekstraktif. Disaat dimana Donald Trump adalah Presiden Amerika dan Partai Republik menjadi mayoritas di Kongres, peraturan Komisi Perekonomian dan Bursa telah dihapuskan dengan menggunakan undang-undang Tinjauan Kembali Kongres, yang merupakan sebuah undang-undang yang tidak jelas dan hanya pernah digunakan sekali sebelumnya.
Trump yang sering mengutarakan janji kampanye yang rasis dan misoginis berjanji untuk "mengeringkan rawa" yang penuh korupsi di Washington. Namun keputusan kongres yang mayoritas berasal dari Partai Republik untuk menghapuskan peraturan Komisi Perekonomian dan Bursa, yang kemudian sah menjadi undang-undang setelah Trump menandatangani keputusan tersebut, adalah sebuah tindakan sinis yang melanggengkan sistem yang korup yang berdasarkan pengakuan Trump akan dia lawan.
Setelah industri minyak bumi dan gas alam melalui jalan hukum tidak berhasil untuk menggagalkan dimasukkannya pasal 1504 dalam undang-undang, mereka kemudian meminta bantuan kepada teman-teman mereka di kongres. Dan argumen yang digunakan oleh teman mereka di kongres akan terdengar lucu jika dampak dari hal ini tidaklah tragis. Senator James Inhofe, yang terkenal tidak mempercayai adanya perubahan iklim dan menerima lebih dari $ 3 juta untuk kontribusi kampanye dari industri minyak bumi, memimpin upaya untuk menghapuskan peraturan tersebut dengan menyatakan bahwa peraturan ini adalah beban dari masa pemerintahan Obama yang mahal untuk diterapkan dan menciptakan proses birokrasi yang panjang. Namun dia tidak menyebutkan harga yang harus dibayar oleh warga negara ketika kekayaan nasional mereka dijual melalui perjanjian yang korup atau kerugian investor karena tindakan korupsi berujung pada denda yang sangat besar.  
Untuk melaksanakan perjanjian Paris, maka upaya untuk melawan korupsi dan perubahan iklim harus dilakukan secara selaras. Korupsi, dalam arti luas, adalah lem yang menyatukan "sistem", yang menjamin orang kaya dan berkuasa bebas dari peraturan yang bertujuan untuk membuat mereka akuntabel. Hal inilah yang menyebabkan pemerintah yang telah berjanji untuk membuat pengurangan besar emisi gas rumah kaca mereka tidak dapat melaksanakan hal tersebut.
Shell, Exxon, dan banyak perusahaan minyak bumi dan gas alam lainnya sejak beberapa dekade lalu telah mengetahui bahwa produk mereka menyebabkan perubahan iklim. Namun pengetahuan mengenai hal ini tidak membuat mereka mengambil tindakan apapun, mereka justru malah membuat kampanye besar-besaran untuk menipu publik dan memikat para pembuat keputusan untuk tidak mengambil tindakan apapun. Oleh karena itu, tidaklah mengherankan jika Shell adalah salah satu dari 47 perusahaan penghasil hidrokarbon besar yang sedang diselidiki oleh pemerintahan Filipina atas peran mereka dalam pelanggaran hak asasi manusia yang diakibatkan oleh perubahan iklim.
Untuk mempertahankan kemajuan dalam melawan perubahan iklim dan korupsi, gerakan perlindungan lingkungan dan anti-korupsi harus bekerja sama dan menggunakan keunggulan dari gerakan mereka masing-masing. Terpilihnya Donald Trump dan adanya peluang bagi gerakan populis di Eropa untuk meraih kemenangan pada tahun ini harus menyadarkan kita semua akan pentingnya hal ini.