Comment la corruption alimente le changement climatique
LONDRES, BERLIN – Les acteurs de la lutte contre la corruption ont remporté plusieurs victoires majeures en 2016, notamment en œuvrant pour la transparence de l'un des accords les plus corrompus de l'univers des grands groupes pétroliers : l'acquisition du bloc pétrolier offshore nigérian OPL 245 en 2011 par Royal Dutch Shell et Eni, plus grande société italienne. Au mois de décembre dernier, la Commission nigériane contre les délits économiques et financiers a judiciairement mis en cause plusieurs Nigérians impliqués, le parquet italien ayant par la suite achevé sa propre enquête, renforçant la probabilité d'un procès contre les cadres et les entreprises responsables de l'accord.
Quelques mois plus tôt, en juin 2016, l'US Securities and Exchange Commission (la SEC) avait publié un règlement, sous la Section 1504 de la loi Dodd-Franck de 2010, exigeant des sociétés pétrolières, gazières et minières qu'elles communiquent tous les paiements versés à des gouvernements, projet par projet. Si la SEC avait imposé cette règle plus tôt, Shell et Eni n'auraient probablement pas conclu l'accord relatif au bloc OPL 245, puisqu'il leur aurait fallu divulguer les paiements s'y rattachant. Seulement voilà, l'opposition dont a fait preuve le secteur pétrolier a permis de reporter cette règle, de telle sorte que les sociétés ont été en mesure de dissimuler ces paiements.
L'année dernière, pour la première fois en plusieurs millions d'années, la concentration de CO2 dans l'atmosphère a atteint 400 particules par million (ppm). Bien que l'accord climatique de Paris ait été salué comme une grande réussite lors de sa conclusion en décembre 2015, de nombreux signataires font clairement preuve d'un manque d'ambition dans la satisfaction de leurs engagements de réduction des émissions. Pour en comprendre les raisons, il faut réaliser à quel point nos systèmes gouvernementaux sont captifs de l'influence corruptrice d'un certain nombre d'intérêts particuliers.
L'affaire de l'OPL 245 débute en 1998, lorsque le dictateur nigérian Sani Abacha cède le bloc pétrolier à Malabu Oil and Gas, société détenue en secret par Dan Etete, propre ministre du pétrole d'Abacha. Le ministre Etete s'octroie pour ainsi dire à lui même l'OPL 245. Mais après l'effondrement du régime d'Abacha, le bloc est retiré à Malabu, et attribué à Shell. Cette situation va provoquer une série de batailles juridiques entre Malabu, Shell et le gouvernement nigérian, qui prendront fin avec la conclusion du très douteux accord Shell-Eni de 2011.
Plusieurs documents publics démontrent que le montant d'1,1 milliard $ versé par Shell et Eni au gouvernement nigérian aux fins de cet accord a en réalité été versé à Malabu. Les deux sociétés savaient en effet que cette méthode de paiement, via un compte créé par J.P. Morgan à Londres, s'inscrivait en violation de la Constitution nigériane, et que les fonds finiraient tôt ou tard dans les mains d'acteurs privés.
Eni affirme avoir étudié l'accord et n'avoir décelé « aucune preuve d'acte de corruption dans le cadre de la transaction ». De son côté, Shell déclare avoir exclusivement payé le gouvernement nigérian, précisant que la société « réfute l'hypothèse qui sous-tend plusieurs déclarations publiques formulées par Global Witness concernant les agissements des entreprises Shell sur la question de l'OPL 245 ». Le parquet italien réclame néanmoins un procès contre plusieurs hauts dirigeants d'Eni – dont son actuel PDG Claudio Descalzi, et son prédécesseur – ainsi que contre Etete et plusieurs autres, formulant par ailleurs des chefs d'accusation distincts contre quatre hauts dirigeants de Shell.
Subscribe to PS Digital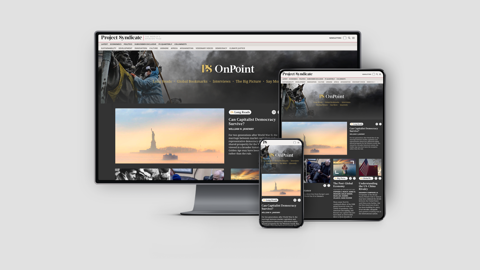 Subscribe to PS Digital
Access every new PS commentary, our entire On Point suite of subscriber-exclusive content – including Longer Reads, Insider Interviews, Big Picture/Big Question, and Say More – and the full PS archive.

Quelle que soit l'issue de ces poursuites, il n'est désormais plus possible de célébrer la règle imposée par la SEC, ni la volonté renouvelée des États-Unis d'instaurer une norme mondiale de transparence concernant les industries extractives. En effet, après l'arrivée au pouvoir de Trump et en présence d'un Congrès sous contrôle républicain, la règle de la SEC a été supprimée en vertu du Congressional Review Act, obscure législation utilisée une seule fois auparavant.
Lors de sa campagne bien souvent empreinte de racisme et de misogynie, Trump avait promis d'« assainir le marais » des politiques corrompues de Washington. Or, la décision des Républicains du Congrès consistant à supprimer la règle de la SEC, décision rapidement inscrite dans la loi par le nouveau président américain, constitue un acte de pur cynisme, qui contribue à perpétrer ce système « corrompu » auquel Trump prétend s'attaquer.
Lorsque l'industrie pétrolière et gazière a réalisé qu'elle ne parviendrait pas à faire légalement obstacle à la Section 1504, elle a fait appel à ses amis du Congrès pour obtenir de l'aide. Et les arguments utilisés par ses intermédiaires au Congrès seraient presque risibles si les conséquences ne s'avéraient pas aussi dramatiques. Célèbre négationniste du changement climatique, et bénéficiaire de plus de 3 millions $ de contributions de campagne de la part de l'industrie des combustibles fossiles, c'est le sénateur James Inhofe qui a mené la charge : la règle sur la divulgation était un vestige de l'ère Obama, elle aurait été trop coûteuse à mettre en œuvre, et aurait alourdi le fardeau administratif. Aucune mention n'a été faite des coûts supportés par les citoyens lorsque leur richesse nationale se trouverait bradée en faveur d'accords plus que douteux, ou du prix à payer pour les investisseurs une fois les scandales de corruption révélés, une fois les poursuites déclenchées et les amendes colossales prononcées.
Pour que l'accord de Paris soit honoré, il est nécessaire que le combat contre la corruption et la lutte contre le changement climatique soit livrés de concert. Au sens le plus large du terme, la corruption est cette glue qui maintient l'ensemble du « système », et qui permet aux puissants intérêts financiers de s'affranchir des règles censées leur imposer un contrôle. C'est la raison pour laquelle les gouvernements qui ont promis d'importantes réductions de leurs émissions de gaz à effet de serre sont incapables d'honorer leurs engagements.
Shell, Exxon et la plupart des autres grandes sociétés pétrolières et gazières savent depuis des décennies que leurs produits accélèrent le changement climatique. Mais plutôt que d'agir sur la base de cette conscience pour revoir leur modèle d'entreprise, elles se lancent dans une campagne massive avec pour objectif de tromper l'opinion publique et de s'attirer la complaisance des dirigeants politiques. Pas étonnant que Shell compte parmi les 47 grands producteurs d'hydrocarbures à faire actuellement l'objet d'une enquête du gouvernement des Philippines, pour sa possible implication dans plusieurs violations des droits de l'Homme liées au changement climatique.
Les avancées en matière de lutte contre le changement climatique et la corruption exigeront que les mouvements écologistes et anti-corruption bataillent côte à côte, et qu'ils exploitent leurs points forts respectifs. À tout le moins, l'élection de Donald Trump et la possibilité de nouvelles victoires populistes en Europe cette année doivent nous servir de signal d'alarme.
Traduit de l'anglais par Martin Morel