Konat dobro efektivně
KODAŇ – Tvůrci politik dokáží přijít s řadou výmluv, proč neinvestovat do celosvětové pomoci a rozvojových projektů. Před třemi týdny jsem se zapojil do skupiny pěti laureátů Nobelovy ceny a tří význačných ekonomů, abychom jednu z těchto výmluv podkopali poskytnutím informací o tom, kde mohou peníze vykonat nejvíc dobra.
U každé zvažované možnosti jsme se zaměřili na přínosy ve vztahu k nákladům. Abychom se v úvahách něčím řídili, položili jsme si otázku: kdybychom mohli vynaložit volných řekněme 75 miliard dolarů, kde bychom dokázali nejvíc prospět? Všechny výzvy jsme kladli na stejnou úroveň. Rozsáhlý mediální humbuk kolem některých problémů byl nepodstatný.
Na konci našeho seznamu se ocitly ty nejméně rentabilní investice, které svět může udělat, přičemž na jeho začátku jsou možnosti, jak peníze vynaložit nejlépe. Na nejspodnější příčku (viz žebříček) jsme umístili řešení změny klimatu snižováním emisí CO2. Naše zjištění se zakládalo zčásti na výzkumu předního autora Mezivládního panelu ke změně klimatu – skupiny, která se loni stala spolunositelem Nobelovy cenu míru – upozorňující, že vynaložení 800 miliard dolarů v průběhu 100 let pouze na potlačování emisí by neodvratné teplotní nárůsty do konce současného století snížilo jen o 0,2 stupně Celsia. I když zohledníme některé významné škody na životním prostředí, jež oteplování způsobí, na investici proděláme, protože její výnosy činí jen 685 miliard dolarů.
To neznamená, že by planeta měla změnu klimatu ignorovat. Lepší reakcí by bylo dramaticky posílit výzkum a vývoj nízkouhlíkové energie – což je opatření, které obsadilo slušné místo vprostřed našeho žebříčku. Nedává mnoho smyslu, aby se svět ochuzoval tím, že přijme špatné řešení jednoho problému, když existují naléhavější úkoly, které lze splnit s nižšími náklady.
Nízké hodnocení jsme přisoudili také řešením výzvy znečištění vzduchu v atmosféře. Mnohá opatření používaná ve vyspělém světě k omezování smogu způsobeného vozidly – mimo jiné filtry prachových částic a programy kontroly a údržby – jsou v rozvojovém světě příliš nákladné.
Nepatrně lepší přínosy bychom mohli získat, kdybychom se zaměřili na znečištění vzduchu v uzavřených prostorách. Jeden a půl milionu lidí každoročně zemře v důsledku používání tuhých paliv v nekvalitních kamnech bez ventilace. Zajistit lepší kamna a snížit počet postižených na polovinu by stálo 2,3 miliard dolarů.
Subscribe to PS Digital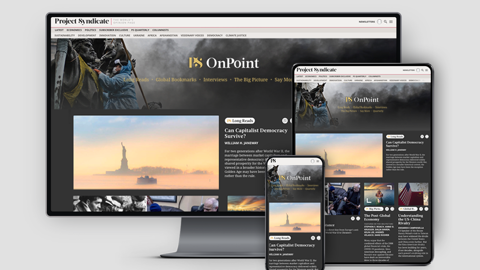 Subscribe to PS Digital
Access every new PS commentary, our entire On Point suite of subscriber-exclusive content – including Longer Reads, Insider Interviews, Big Picture/Big Question, and Say More – and the full PS archive.
O řešeních, která jsme umístili na vrchol žebříčku, není mnoho slyšet. Prozaická opatření jako odčervování by pomohla dětem k lepší vyživenosti; dětem i národům by prospělo snížení nákladů na školní docházku.
Došli jsme k závěru, že podvyživeným dětem v jižní Asii a subsaharské Africe by velký užitek přineslo zajištění stopových prvků, zejména vitaminu A a zinku. Ty přispívají k prevenci úmrtí novorozenců. Náklady jsou nepatrné: abychom dosáhli k 80% ze zhruba 140 milionů podvyživených dětí na světě, bylo by zapotřebí zavázat se k výdaji ve výši asi 60 milionů dolarů ročně, zatímco ekonomické přínosy by nakonec překročily miliardu dolarů ročně.
Zajištění železa a jodizované soli je další investicí na špici. Obohacovat potravinářské výrobky železem stojí ročně méně než 0,12 dolaru na osobu. Víme, že nedostatek železa vede ke kognitivním a vývojovým potížím. Za 286 milionů dolarů bychom mohli zajistit jodizovanou sůl a obohacené potraviny pro 80% lidí v nejvíce postižených oblastech, přičemž odhadované přínosy by tuto částku převyšovaly zhruba devětkrát.
Řešením jiného typu je odstranění obchodních bariér. I při zaúčtování nákladů těch, kdo by krátkodobě tratili (řekněme konkrétní průmyslová odvětví nebo dělníci s určitými dovednostmi), celkové dlouhodobé přínosy mohou být obrovské. Jestliže ekonomiky rozvojových zemí neporostou, budou se nadále utápět v bídě. Při snížení obchodních bariér poroste příjem na hlavu, což dá chudým zemím možnost vypořádat se s dalšími problémy vlastními silami.
Letos šlo už o druhý Kodaňský konsenzus. Zatímco opatření v dolní části žebříčku zůstala oproti stavu před čtyřmi lety víceméně beze změn, nejvýše hodnocené řešení z roku 2004, totiž prevence HIV/AIDS, se tentokrát kvůli dalšímu vývoji posunulo níž.
Projekt přináší zdravý základ, díky němuž lze poměřovat a porovnávat různá využití vzácných prostředků. Je sice snad módní hovořit jen o několika planetárních výzvách, ale mohli bychom dokázat mnohem víc, kdybychom se nejprve zaměřili na oblasti, kde budou naše výdaje nejracionálnější.
ŽEBŘÍČEK SVĚTOVÝCH INVESTIC
1. Potravinové doplňky se stopovými prvky pro děti (vitamin A a zinek)
2. Rozvojová agenda z Dauhá
3. Obohacování potravin stopovými prvky (železo a jodizace soli)
4. Širší imunizační překrytí dětí
5. Zlepšování zemědělských technik
6. Odčervování a další školní programy zaměřené na výživu
7. Snížení ceny školní docházky
8. Rozšiřování a zlepšování vzdělávání děvčat prostřednictvím plateb matkám, aby je posílaly do školy
9. Komunitně založená propagace správné výživy
10. Podpora reprodukční role žen ke snížení genderové nerovnosti
11. Laciné léky na infarkt pro rozvojové země
12. Prevence a léčba malárie
13. Diagnostika a léčba tuberkulózy
14. Výzkum a vývoj nízkouhlíkových energetických technologií k boji proti globálnímu oteplování
15. Biologické pískové filtry k úpravě vody v domácnosti
16. Čerpadla a studně ke zlepšení dosažitelnosti vody na venkově
17. Podmínečné peněžní výplaty ke zvýšení počtu dětí, jež získávají vzdělání
18. Udržování míru v postkonfliktních situacích ke snížení rizika občanské války
19. Balíček "kombinované" prevence HIV
20. Ucelená hygienická kampaň ke snížení počtu oblastí "volného kálení"
21. Zlepšení chirurgických možností nemocnic na okresní úrovni
22. Mikrofinance pro ženy ke snížení genderové nerovnosti
23. Lepší úprava kamen ke snížení znečištění vzduchu v uzavřených prostorách
24. Velká, víceúčelová přehrada v Africe ke zlepšení dostupnosti vody
25. Kontrola a údržba naftových vozidel ke snížení znečištění vzduchu
26. Nafta s nízkým obsahem síry pro městská silniční vozidla ke snížení znečištění vzduchu
27. Technologie omezování prašnosti naftových vozidel ke snížení znečištění vzduchu
28. Tabáková daň ke snížení počtu onemocnění srdce a rakoviny
29. Balíček výzkumu a vývoje a potlačování příčin v boji proti globálnímu oteplování
30. Potlačování emisí uhlíku k omezení globálního oteplování