Qué pueden hacer los dirigentes norteamericanos por la naturaleza
MIDDLETON, WISCONSIN – En su narración para la serie de Netflix Nuestros Grandes Parques Nacionales, el ex presidente norteamericano Barack Obama describe a un perezoso como un aminal que alberga "todo un micro-reino" en su piel. "Investigarlo ayudará a combatir el cáncer, la malaria y las super-bacterias resistentes a los antibióticos", observa, antes de concluir diciendo que "Este perezoso dormilón podría salvarnos a todos".
Estas líneas contundentes reflejan lo dependientes que somos de la naturaleza para nuestra supervivencia y bienestar. Y lo que el perezoso dormilón e infinidad de otras especies de la flora y de la fauna nos están diciendo es que las crisis interconectadas de pérdida de diversidad y cambio climático se han convertido en una amenaza existencial.
Una amenaza existencial significa que no tenemos el lujo del tiempo. Desde 1970, las poblaciones de vida silvestre globales han disminuido alrededor del 69% en promedio. Sólo en América del Norte, las poblaciones de especies silvestres se redujeron el 20% entre 1970 y 2018. Esta tendencia continuará si no actuamos ahora. Lo que hagamos hoy determinará si las futuras generaciones podrán estar a salvo o no sabiendo que sus sustentos, su clima, su salud, su prosperidad y su hábitat no corren peligro.
Estados Unidos, por su parte, es hogar de un conjunto inmenso de ecosistemas y de una asombrosa variedad de plantas y animales silvestres. Se estima que hay 200.000 especies nativas en su territorio, que representan el 13% de las especies del mundo. Sus paisajes deslumbrantes se extienden desde bosques frondosos hasta tundra y bosques subtropicales, incluidos en 63 parques nacionales protegidos.
Estados Unidos también es un peso pesado político y económico a nivel global. Y, en su calidad de mayor país donante del mundo, el desarrollo internacional es un componente importante de su influencia en los asuntos mundiales.
Este mes, los ojos del mundo girarán hacia la Convención sobre Diversidad Biológica (CBD por su sigla en inglés) de la conferencia crucial COP15 que se llevará a cabo en Montreal. La esperanza es que de estas conversaciones surja un acuerdo final ambicioso sobre el "marco post-2020", que apunte a proteger al menos el 30% del planeta en 2030 (30x30). La COP15 también es un momento ideal para que Estados Unidos apalanque su poder blando sustancial en nombre de los esfuerzos globales por construir un futuro "amigable con la naturaleza" en el que no sólo hayamos detenido sino revertido la pérdida de naturaleza. Si bien el propio Estados Unidos no forma parte de la CBD -debido a divisiones bipartidarias y a la oposición de varios grupos de interés-, su condición de peso pesado le brinda amplias oportunidades de contribuir, inclusive influenciando el debate sobre el lenguaje final del marco.
Subscribe to PS Digital Now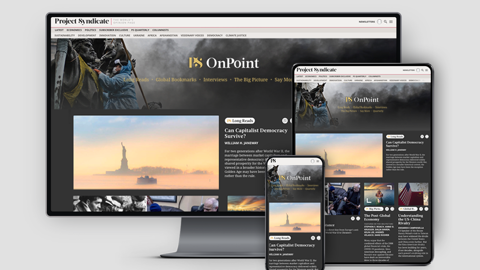 Subscribe to PS Digital Now
Access every new PS commentary, our entire On Point suite of subscriber-exclusive content – including Longer Reads, Insider Interviews, Big Picture/Big Question, and Say More – and the full PS archive.
Asimismo, Estados Unidos puede ayudar a construir alianzas, influir en los tomadores clave de decisiones y crear nuevos incentivos para los esfuerzos de conservación en todo el mundo. Puede impulsar incentivos más fuertes para compromisos específicos de los países a fin de lograr los objetivos de conservación más urgentes. Puede ayudar a garantizar el financiamiento y las promesas de financiación necesarios para respaldar los esfuerzos de los países de bajos y medianos ingresos destinados a alcanzar los objetivos de conservación globales y proteger sus ecosistemas locales. Y puede integrar la conservación en sus políticas de desarrollo internacional, ayudando así a compensar el costo de la conservación de la biodiversidad en estos países.
A pesar del fracaso de tres décadas por parte de Estados Unidos a la hora de ratificar la CBD, recientemente ha demostrado que todavía es capaz de implementar políticas audaces e innovadoras. La iniciativa "America the Beautiful" (América la bella) de la administración Biden apunta a conservar el 30% de las tierras y aguas norteamericanas para 2030, en línea con el objetivo 30x30 global que se negociará en la COP15. Esta iniciativa apunta no sólo a acelerar un cambio hacia la conservación de la biodiversidad, sino también a colocar los derechos de las comunidades locales, de las poblaciones indígenas y de las naciones tribales en el centro de las medidas de áreas protegidas.
En el mismo espíritu, la administración Biden recientemente nombró a Mónica Medina como la primera enviada especial para la Biodiversidad y los Recursos Hídricos -una medida que señala el compromiso de Estados Unidos para abordar la pérdida de biodiversidad y la crisis climática-. Bajo la supervisión de Medina a comienzos de este año, Estados Unidos se sumó a la Coalición de Alta Ambición por la Naturaleza y las Personas.
En 1964, el Departamento del Interior de Estados Unidos publicó La carrera por el espacio interior, un informe especial que advertía que el "reloj de la conservación corre demasiado rápido como para dar marcha atrás". Casi 60 años después, el reloj de la conservación sigue su marcha. Pero al menos la valoración de la belleza de nuestro legado natural que tienen los norteamericanos todavía está viva.
Las iniciativas recientes de la administración Biden podrían redefinir el movimiento de conservación de Estados Unidos, permitiéndole al país liderar con el ejemplo y fijar las reglas de conservación en el continente. Es un país que puede usar su enorme poder e influencia global -ya sea económica, cultural o política- para ayudar al mundo a dar forma a un nuevo marco de biodiversidad global tan necesario. A pesar de las divisiones sobre otras cuestiones, Estados Unidos puede alcanzar un consenso interno sobre la necesidad de proteger su gran legado natural, y respaldar la agenda de conservación global mediante compromisos de financiamiento e iniciativas de desarrollo de capacidad.
Ese consenso no se genera de la noche a la mañana. El reloj sigue su marcha y la COP15 debe ser vista como una llamada de alerta urgente.