Pourquoi nous sommes à nouveau en grève
MADRID – Depuis plus d'un an, des enfants et des jeunes dans le monde entier font la grève pour le climat. Nous avons lancé un mouvement auquel personne ne s'attendait. Des millions de gens lui ont prêté leur voix – et leur corps. Nous n'avons pas fait cela parce que c'était notre rêve, mais parce que nous ne voyions personne agir pour notre avenir. Et malgré le soutien affiché de nombreux adultes – y compris de certains des dirigeants les plus puissants de la planète –, nous ne voyons toujours personne.
Faire la grève ne nous fait pas plaisir ; nous n'avons pas le choix. Nous avons assisté à une série de conférences qui se sont déroulées sur le climat aux Nations Unies. D'innombrables négociations ont débouché sur des accords, très médiatisés, mais vides, en fin de compte, car les gouvernements qui les ont signés sont ceux qui autorisent les compagnies d'hydrocarbures à forer pour extraire toujours plus de pétrole et de gaz, et brûler notre avenir à leur profit.
Les compagnies qui commercialisent les énergies fossiles connaissent depuis des années la réalité du changement climatique. Mais les responsables politiques et les profiteurs continuent d'exploiter les ressources de notre planète et de détruire ses écosystèmes dans leur quête de profits rapides qui menace notre existence même.
Nous ne vous demandons pas de nous croire sur parole : les scientifiques sonnent l'alarme. Jamais il n'a été moins probable, nous préviennent-ils, que nous parvenions à limiter la hausse des températures globales à 1,5° Celsius au-dessus des niveaux préindustriels – le seuil au-delà duquel les effets les plus destructeurs du changement climatique seraient enclenchés.
Pire, de récentes recherches montrent que nous sommes en voie de produire 120% d'énergie en trop d'ici 2030 pour respecter la limite de 1,5° C. Les concentrations de gaz à effet de serre dans notre atmosphère ont atteint de nouveaux sommets et rien n'indique qu'elle diminueront. Même si les pays tiennent les promesses de réduction des émissions qu'ils ont faites, nous nous dirigeons vers une hausse de 3,2° C des températures.
Ce sont les jeunes comme nous qui seront les plus touchés par l'immobilisme de nos dirigeants. Des recherches montrent que la pollution engendrée par la combustion des énergies fossiles constitue la principale menace pesant sur la santé des enfants dans le monde. Au mois de novembre, cinq millions de masques ont été distribués dans les écoles de New Delhi, la capitale indienne, en raison des brouillards de fumées toxiques. Les énergies fossiles nous étouffent, littéralement. 
Subscribe now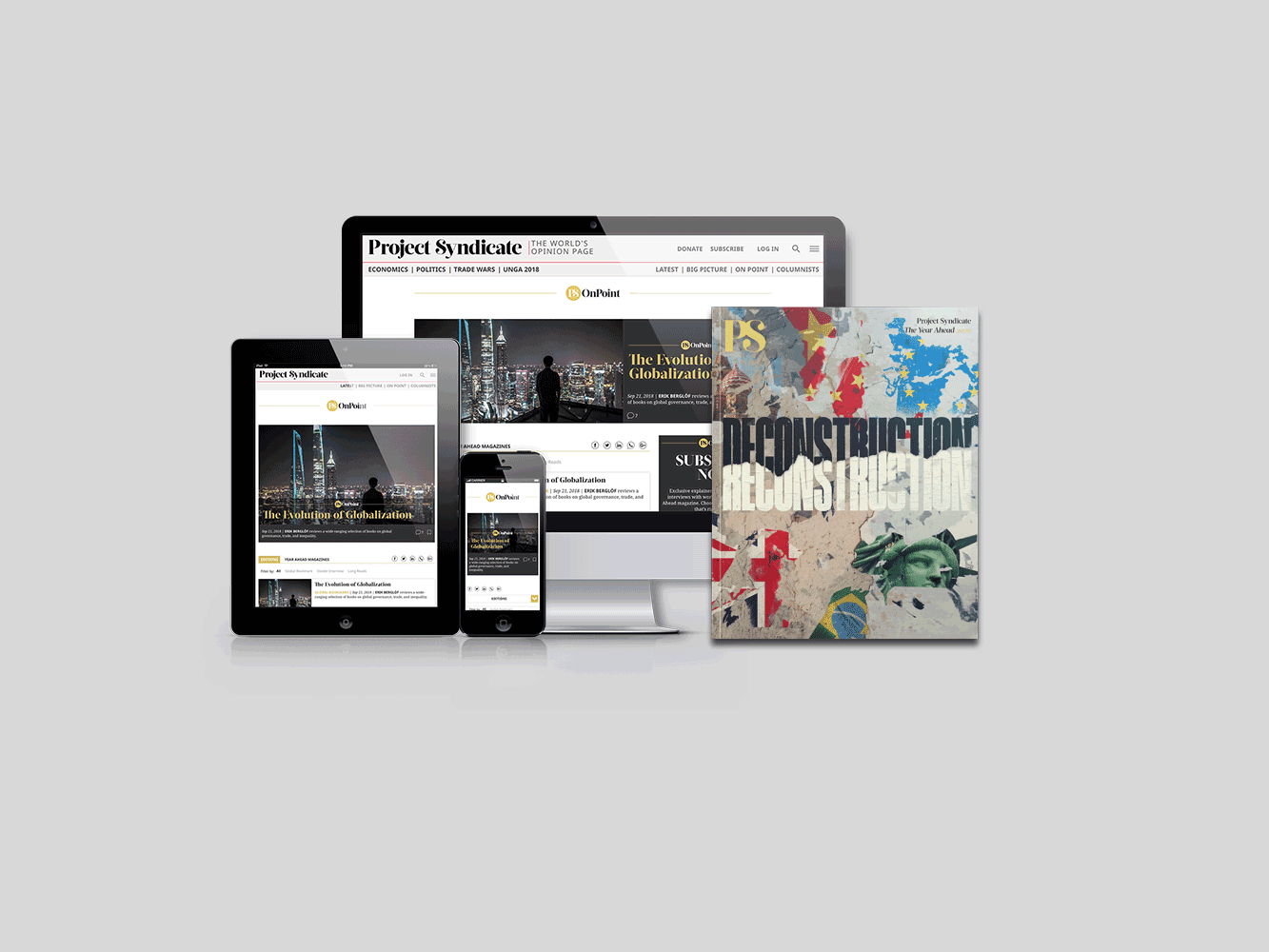 Subscribe now
Subscribe today and get unlimited access to OnPoint, the Big Picture, the PS archive of more than 14,000 commentaries, and our annual magazine, for less than $2 a week.
La science s'écrie qu'il est urgent d'agir, et pourtant nos dirigeants osent l'ignorer. Nous continuons donc à nous battre.
Après une année de grèves, nos voix sont entendues. Nous sommes invités à parler dans les allées du pouvoir. À l'ONU, nous nous sommes adressés à une salle qu'emplissaient des dirigeants du monde entier. Au Forum économique mondial de Davos, nous avons rencontré des premiers ministres, des présidents et même le pape. Nous avons passé des centaines d'heures dans des groupes de travail et avons beaucoup parlé avec des journalistes et des cinéastes. On nous a proposé des prix pour notre action.
Nos efforts ont permis de faire évoluer les débats sur le changement climatique. Les gens parlent de plus en plus, aujourd'hui, de la crise à laquelle nous sommes confrontés, non plus en chuchotant ou à mots couverts, mais publiquement et dans un sentiment d'urgence. Les enquêtes d'opinion confirment ce changement de mentalités. Un récent sondage a montré que, dans sept des huit pays où il a été réalisé, la détérioration du climat est perçue comme la question la plus grave à laquelle le monde doit répondre. Un autre sondage a confirmé que les collégiens et les lycéens avaient ouvert la voie à cette prise de conscience.
Suivant l'évolution de l'opinion publique, les dirigeants de la planète disent eux aussi nous avoir entendus. Ils disent qu'ils sont d'accord avec nous lorsque nous exigeons des actions urgentes pour répondre à la crise climatique. Mais ils ne font rien. Tandis qu'ils se dirigent vers Madrid pour la 25e conférence des parties (COP 25) à la Convention cadre des Nations Unies sur le changement climatique, nous dénonçons cette hypocrisie.
Les deux vendredis qui viennent, nous nous rendrons à nouveau dans les rues : dans le monde entier le 29 novembre et à Madrid, Santiago du Chili et dans de nombreuses autres villes le 6 décembre, durant la conférence sur le climat de l'ONU. Collégiens et lycéens, jeunes – et adultes – marcheront ensemble, partout dans le monde, pour demander à nos dirigeants d'agir – nous pas parce que nous voulons qu'ils agissent, mais parce que la science l'exige.
Cette action doit être forte et à grande échelle. Car la crise climatique ne concerne pas seulement l'environnement. C'est une crise des droits de l'homme, de la justice et de la volonté politique. Des systèmes d'oppression coloniaux, racistes et patriarcaux l'ont créée et alimentée. Nous devons les démanteler. Nos dirigeants politiques ne peuvent plus fuir leurs responsabilités.
Certains disent que la conférence de Madrid n'est pas très importante ; les grandes décisions seront prises à la COP 26 de Glasgow l'an prochain. Nous ne sommes pas d'accord. Comme la science le montre clairement, nous n'avons plus un seul jour à perdre.
Nous avons appris que si nous ne nous mobilisons pas, personne ne le fera. Nous allons donc continuer à battre le tambour des grèves, des manifestations et des actions. De plus en plus fort. Nous ferons tout ce qui peut être fait pour persuader nos dirigeants de s'unir derrière des résultats scientifiques tellement évidents que les enfants eux-mêmes les comprennent.
L'action collective, ça marche. Nous l'avons prouvé. Mais pour tout changer, nous avons besoin de tous. Chacun d'entre nous doit participer au mouvement de résistance à la détérioration du climat. Nous ne pouvons pas seulement dire que nous nous en soucions, nous devons le montrer.
Rejoignez-nous. Participez aux prochaines grèves pour le climat, à Madrid et dans la ville où vous vivez. Montrez à ceux qui vous entourent, à l'industrie des énergies fossiles et à vos dirigeants politiques que vous n'accepterez plus l'inaction face au changement climatique. Si le nombre est de notre côté, nous avons une chance.
Et aux dirigeants qui se rendent à Madrid, notre message est simple : les yeux des générations futures sont posés sur vous. Agissez en conséquence.
Cette tribune a été également signée par Evan Meneses (Australie) et Hilda Flavia Nakabuye (Vendredis pour l'avenir en Ouganda).
Traduit de l'anglais par François Boisivon
, ,