Masitá stránka klimatických změn
BERLÍN – Tři největší společnosti podnikající v masném průmyslu – JBS, Cargill a Tyson Foods – emitovaly v loňském roce více skleníkových plynů než Francie a téměř stejně mnoho skleníkových plynů jako některé velké ropné firmy. A zatímco energetičtí giganti typu Exxon a Shell sklízejí za svou roli při prohlubování klimatických změn kritiku, masný a mlékárenský sektor se kritickému pohledu do značné míry vyhýbají. Máme-li odvrátit ekologickou katastrofu, musí se tento dvojí metr změnit.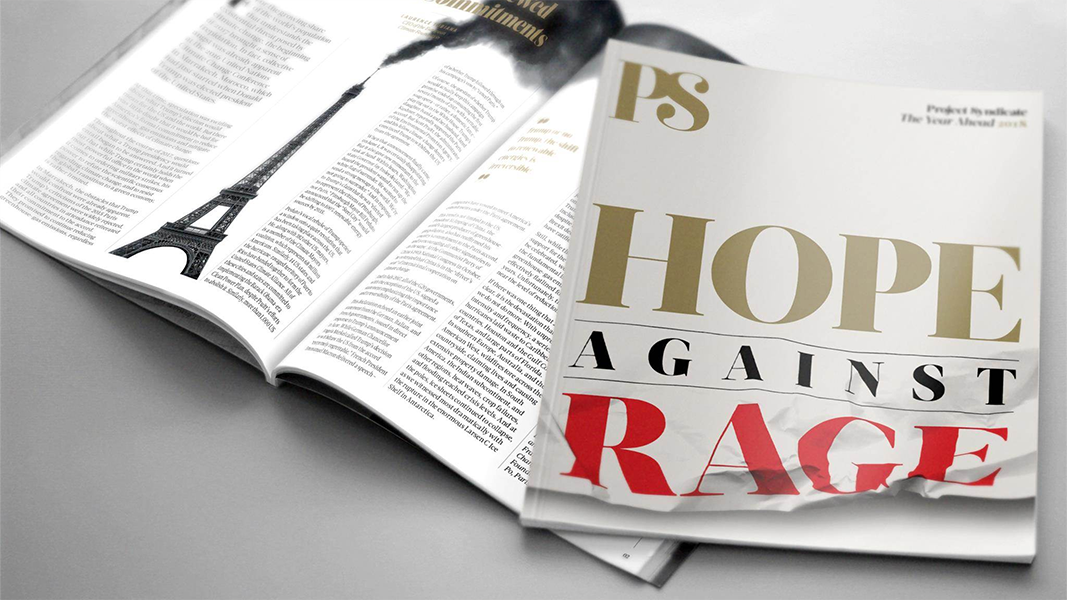 The Year Ahead 2018
The world's leading thinkers and policymakers examine what's come apart in the past year, and anticipate what will define the year ahead.
Ve snaze upozornit na toto téma se nedávno spojily tři instituce – Institut pro zemědělskou a obchodní politiku, GRAIN a německá Nadace Heinricha Bölla – a společně začaly zkoumat "nadměrnou klimatickou stopu" globálního obchodu s dobytkem. Naše zjištění byla šokující. V roce 2016 emitovalo 20 největších světových masných a mlékárenských firem více skleníkových plynů než Německo. Kdyby byly tyto firmy nezávislým státem, byly by sedmým největším znečišťovatelem na světě.
Je tedy zjevné, že zmírnění klimatických změn bude vyžadovat omezení emisí v masném a mlékárenském sektoru. Otázka zní, jak toho dosáhnout.
Masné a mlékárenské firmy se po celém světě staly mocnými skupinami. Nedávná zatčení dvou manažerů JBS, bratrů Joesleyho a Wesleyho Batistových, za korupci poodhalila korupční pozadí tohoto průmyslu. JBS je největším zpracovatelem masa na světě, který v roce 2016 vydělal téměř o 20 miliard dolarů více než jeho nejbližší konkurent, společnost Tyson Foods. Firma JBS však svého postavení dosáhla díky pomoci Brazilské rozvojové banky a zřejmě i tím, že podplatila více než 1800 politiků. Není tedy divu, že emise skleníkových plynů figurují na seznamu priorit této firmy velmi nízko. V roce 2016 emitovaly společnosti JBS, Tyson a Cargill celkem 484 milionů tun skleníkových plynů, tedy o 46 milionů tun více než britský energetický gigant BP.
Lidé z masného a mlékárenského průmyslu tvrdě prosazují politiku podpory produkce, často na úkor ekologického a veřejného zdraví. Od snahy blokovat snižování emisí oxidu dusného a metanu až po obcházení povinnosti snižovat znečištění ovzduší, vody a půdy, všude se jim daří navyšovat zisky a přehazovat náklady spojené se znečištěním na veřejnost.
Jedním z mnoha důsledků je skutečnost, že produkce dobytka dnes představuje téměř 15% všech celosvětových emisí skleníkových plynů. To je vyšší podíl, než jaký vykazuje celý dopravní sektor. Navíc se očekává, že velká část růstu v nadcházejících desetiletích bude připadat na produkci masa a mléka průmyslovým způsobem. Bude-li tento růst odpovídat tempu, které předpovídá Organizace OSN pro výživu a zemědělství, pak to silně omezí naši obranyschopnost vůči vzestupu teplot na apokalyptickou úroveň.
Na Konferenci OSN o klimatických změnách (COP23), která se v listopadu uskutečnila v německém Bonnu, bylo několika agenturám OSN vůbec poprvé nařízeno, aby spolupracovaly v otázkách souvisejících se zemědělstvím, včetně hospodaření s dobytkem. Tento krok je vítaný z řady důvodů, ale zejména proto, že začne odhalovat střety zájmů, které jsou v globálním agrobyznysu rozšířené.
Zástupci masného a mlékárenského průmyslu ve snaze vyhýbat se zodpovědnosti za stav klimatu už dlouho tvrdí, že rozšiřování produkce je nezbytné pro zajištění potravinové bezpečnosti. Argumentují přitom tím, že velké korporace dokážou produkovat maso či mléko efektivněji než pastýř v Africkém rohu či drobný chovatel v Indii.
Současná klimatická politika bohužel tuto interpretaci neodmítá, a část politických přístupů dokonce podněcuje zvyšování a intenzifikaci produkce. Namísto stanovení cílů omezujících celkové emise tohoto sektoru vytváří mnoho současných politik podněty k tomu, aby firmy "ždímaly" z každé dojnice ještě více mléka a ještě rychleji porážely skot. Takový přístup nutně klade rovnítko mezi zvířata a stroje, které lze technologickými kejkly upravovat tak, aby produkovaly více za méně, a ignoruje veškeré další negativní dopady takového modelu.
Kalifornská zkušenost je poučná. Tamní vláda se jako jedna z prvních na světě pokusila regulovat zemědělský metan a stanovila ambiciózní cíle, aby snížila emise tohoto plynu uvolňované během chovu a zpracování dobytka. V současné době však Kalifornie řeší tento problém financováním programů podporujících megamlékárny, místo aby podpořila malé a trvale udržitelné operátory. Taková "řešení" jen zhoršují již tak špatnou bilanci tohoto sektoru v oblasti blahobytu zaměstnanců a zvířat a zvýrazňují nepříznivé ekologické a zdravotní následky.
Řešení přitom existují. Pro začátek by vlády mohly přesměrovat veřejné peníze od průmyslového zemědělství a velkokapacitního agrobyznysu k menším, ekologicky zaměřeným rodinným farmám. Kromě toho by mohly využívat politiku vládních zakázek k tomu, aby pomohly vybudovat trhy pro místní produkty a podněcovaly čistší a pestřejší zemědělskou ekonomiku.
Mnoho měst z celého světa už dnes zakládá svá energetická rozhodnutí na touze omezit klimatické změny. Podobná kritéria by mohla určovat také potravinářskou politiku samosprávných obcí. Například vyšší investice do programů "farma-nemocnice" a "farma-škola" by mohly zajistit zdravější stravu pro obyvatele, posílit místní ekonomiku a snížit klimatický dopad masného a mlékárenského průmyslu.
Mlékárenští a masní giganti se až příliš dlouho těší klimatické beztrestnosti. Máme-li zastavit globální teplotní výkyvy a odvrátit ekologickou krizi, musí spotřebitelé i vlády dělat více pro vznik, posílení a podporu ekologicky uvědomělých producentů. Bylo by to dobré pro naše zdraví – i pro zdraví naší planety.
Z angličtiny přeložil Jiří Kobělka.