Černí medvědi a televizní narkomani
Přátelé, kteří bydlí jen několik kilometrů od nás ve venkovské oblasti Montany na západě USA, museli letos v létě přerušit oběd, když zpoza stromů znenadání vyšel medvěd černý. Odešli do domu a pozorovali jej, jak přišel k zahradnímu stolku, do čista vylízal talíře a pak vypil dvě plechovky piva.
Během dalších několika dní medvěd převrátil popelnice dvou sousedů a vyděsil děti a domácí zvířata. Hlídka lesní služby nastražila klec a vložila do ní slaninu; brzy tak medvěda odchytila a odvezla jej 30 kilometrů do divočiny. Před propuštěním medvěda označili štítkem, aby se vědělo, že už působil potíže. "Tenhle medvěd," upozornil nás lesník, "může být bohužel zpátky dřív, než my se vrátíme s náklaďákem. Jakmile si zvyknou na chuť slaniny a piva, nikdo je neudrží dál od lidí." Pokud je medvěd se štítkem chycen kvůli rušení lidí dvakrát či víckrát, lesní hlídka má příkazy ho zastřelit.
Člověk snadno pocítí lítost nad zvířetem, které objeví chutnou potravu a nedokáže odolat tomu, aby jí snadno získalo víc. Medvěd nemá ani ponětí, že jeho dny jsou sečteny, nebude-li se zdržovat v lese a živit se tradičním způsobem. Vždyť náš medvěd jednal podle moudrosti, již mu do genů zakódovala přirozená selekce: potrava s vysokým obsahem bílkovin a cukrů je pro tebe dobrá a čím míň energie na její získání, tím líp.
Tolik ví medvěd velice dobře. Neměl ale šanci zjistit – a zřejmě nikdy nezjistí –, že zahradní stolky a popelnice chrání lesní hlídky s příkazy zabíjet. O kolik větší štěstí máme my lidé, když víme, co je pro nás dobré a co zlé. My se nenecháme tak snadno polapit věcmi, které ač dobře chutnají, zapříčiní naši zkázu.
Ve skutečnosti se však mnozí z nás od onoho medvěda příliš neliší. Většina lidí ví, že tučná strava, přemíra alkoholu, kouření, promiskuita a rekreační drogy jsou sice příjemné, ale mohou nám zničit zdraví. Přesto nedokážeme kouzlu popelnice a jejích požitků odolat. Dostalo se nám však alespoň jasných varování ohledně nebezpečnosti těchto návyků, takže lidé, již tyto poznatky chtějí využít, se mohou vyhnout tomu, že spadne klec.
V našem okolí existují i další potenciálně škodlivá potěšení, o nichž se ví méně, a přesto nejsou méně zhoubná než ta, jež známe dobře. Mezi nejsvůdnější – a tedy nejnebezpečnější – patří televize.
Subscribe to PS Digital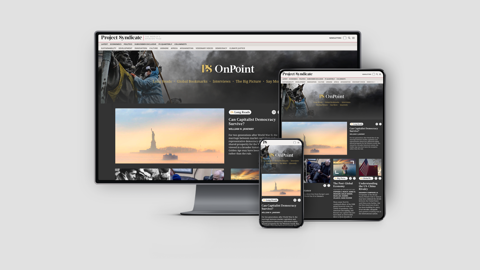 Subscribe to PS Digital
Access every new PS commentary, our entire On Point suite of subscriber-exclusive content – including Longer Reads, Insider Interviews, Big Picture/Big Question, and Say More – and the full PS archive.
Televize je pro stavbu lidské nervové soustavy přitažlivá: lidský mozek je konstruován tak, aby vstřebával informace a sledoval prudké změny ve smyslovém poli. Právě ty televize poskytuje ve snadno stravitelných a přepychově nachystaných soustech.
Neustálé změny a výskyt vzrušení pohlcují divákovu pozornost. S tím se nemůže srovnávat ani Sixtinská kaple – většinu dětí začnou Michelangelovy fresky po deseti minutách nudit, ale reklamu na mycí prostředek sledují s neúnavným zájmem.
To vše se vztahuje pouze k tomu, jak médium funguje, bez uvážení obsahu. Obsah dále posiluje svůdnost média, neboť nabízí štědré porce sexu, násilí, lehce dostupné pohody a dalšího materiálu, na nějž jsme sice geneticky připraveni reagovat, ale jenž ve velkých dávkách snižuje naši schopnost vést plodný a vyrovnaný život.
Skutečně, k dnešku už důkazy, že sledování televize je nebezpečný zlozvyk, narostly do takových rozměrů, až je s podivem, že ještě nebyly zavedeny silnější výstrahy a účinná prevence. Mezi mnohá zjištění patří to, že přílišné sledování televize způsobuje pasivitu, a to jak na úrovni činnosti nervové soustavy, tak na úrovni chování, a že narušuje učení a snižuje účast v politickém a občanském životě. Posiluje také agresivní chování u dětí a způsobuje negativní nálady, jako je smutek a osamělost. Důkazy o přínosech, které by tyto negativní dopady vyvažovaly, neexistují.
Když byla televize ještě v plenkách, mnozí myslitelé – a nijak překvapivě též televizní producenti – malovali budoucnost média v jasných barvách: televize nás bude informovat, kultivovat a bavit; posílí rodinný život a občanské ctnosti.
Nic z toho se nestalo. Jako marný sen se ukázala i informační hodnota televize: jedinci a společnosti, již sledují televizi častěji, vědí o tom, co se děje ve světě, mnohem méně než srovnatelné skupiny, jež sledují televizi méně.
Jediným zřetelně pozitivním účinkem sledování televize je to, že se při této činnosti lidé cítí uvolněně a mnozí jsou ochotni toto uvolnění vyměnit za radostnější a užitečnější věci, které by jinak mohli dělat. Tak jako medvěd, jenž se naučil pohodlně si naplnit žaludek, se cítí spokojeni, že mají o zábavu postaráno, aniž by se museli namáhat.
Samozřejmě, televize může být dobrá, konzumuje-li se po malých dávkách a uvážlivě. Tak jako jedna dvě číše vína podporuje trávení a rozveseluje mysl. Avšak ti, kdo ji večer co večer sledují několik hodin, se stále menší kontrolou nad svou pozorností a čím dál menším potěšením z toho, co sledují, riskují, že si vypěstují závislost jako alkoholik, který se cítí naživu, jen když potlačí realitu. Medvěd, kdyby tušil, co děláme, by se do této pasti nechytil.