Las mujeres rurales pueden impulsar las recuperaciones verdes
BANGKOK – A esta altura, la mayoría de los países en Asia y el Pacífico han propuesto algún tipo de paquete de recuperación post-pandemia. Muchos incluyen inversiones en sustentabilidad, algo que las Naciones Unidas les ha exigido a los gobiernos en repetidas oportunidades. Algunos planes hoy sólo incluyen totales de presupuesto, mientras que los responsables de las políticas todavía tienen que asignar el gasto.
Más allá de su nivel actual de detalle, todos los programas de recuperación de la región omiten un sector demográfico clave: las mujeres rurales. A menos que los gobiernos rápidamente incluyan una perspectiva de género en sus prioridades de gasto, este grupo grande y vital quedará rezagado, y el impacto económico de los programas oficiales no alcanzará su potencial.
Este desenlace no haría más que añadir leña al fuego literalmente. Las economías rurales, que ya tenían un colchón financiero más débil y un menor acceso a los servicios públicos que las zonas urbanas, se han visto acorralados en tres frentes: la pandemia del COVID-19, la crisis económica relacionada y el avance implacable del cambio climático. Asimismo, las mujeres han sufrido más que los hombres los efectos en cadena de la pandemia, incurriendo en mayores pérdidas económicas y problemas de salud mental.
La clave para fomentar una recuperación post-pandemia que beneficie a las mujeres rurales es crear empleos verdes que puedan capear las crisis climáticas y revitalizar el espíritu empresarial en sectores como la agricultura y la energía. Aquí, las pequeñas y medianas empresas dirigidas por mujeres pueden desempeñar un papel vital.
Cambios modestos en la manera en que los gobiernos asignan fondos de recuperación y los priorizan, particularmente en inversión en energía renovable, pueden mejorarles la vida a decenas de millones de personas. Y, en algunos países más grandes como la India, donde los confinamientos, las cadenas de suministro alteradas y la pérdida de sustentos urbanos han desatado una migración inversa hacia los pueblos, esos ajustes beneficiarán a mucha más gente.
Respaldar la energía verde es un objetivo fácil para los paquetes de recuperación. El desarrollo de energía renovable ha demostrado ser resiliente a lo largo de la pandemia. Inclusive con demoras en sectores como el transporte y la construcción, han proliferado nuevos proyectos de energía renovable. Corea del Sur, por ejemplo, recientemente anunció que invertirá 43.000 millones de dólares en la construcción de parques eólicos marítimos.
Subscribe to PS Digital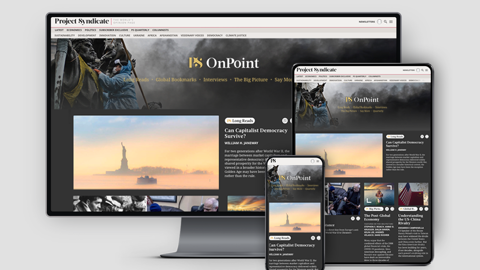 Subscribe to PS Digital
Access every new PS commentary, our entire On Point suite of subscriber-exclusive content – including Longer Reads, Insider Interviews, Big Picture/Big Question, and Say More – and the full PS archive.
La producción de electricidad a partir de renovables aumentó casi el 7% en 2020, pero ésta no es la historia completa. Uno podría pensar de manera intuitiva que las mujeres y los hombres se benefician de la energía renovable básicamente de la misma manera, pero la realidad es muy diferente.
En Asia y el Pacífico, normalmente son las mujeres las que en realidad utilizan energía en un hogar. Pero el sistema no está diseñado para ellas. En algunos países, como Bangladesh, las mujeres no tienen acceso a energía renovable, porque ésta está emplazada en zonas tradicionalmente reservadas para los hombres, como los mercados públicos.
Para rectificar esto, los gobiernos pueden brindar incentivos como subsidios y préstamos blandos para la instalación de sistemas de energía renovable de pequeña escala en zonas rurales fuera de la red. En Bangladesh, por ejemplo, la Compañía de Desarrollo de Infraestructura Limitada ofrece subsidios directos y financiamiento mediante microcrédito para sistemas solares hogareños.
Los gobiernos también deberían respaldar a las empresas conducidas por mujeres, que han resultado afectadas desproporcionalmente por la crisis del COVID-19. Estudios realizados por el programa de las Naciones Unidas para el Medio Ambiente en el proyecto EmPower, implementado de manera conjunta con ONU Mujeres y financiado por el gobierno sueco, demuestran que las empresas de pequeña escala dirigidas por mujeres se han visto perjudicadas por pérdidas de ingresos, limitaciones de los flujos de dinero y dificultades para atraer nuevas inversiones.
Como las mujeres en la región muchas veces son más activas económicamente en el sector informal, no están incluidas en la misma medida que los hombres en el financiamiento para la recuperación. Los gobiernos, por lo tanto, deberían agregar un componente de género en los programas de recuperación, para que puedan apuntar de manera efectiva a todos los que los necesitan.
Una tercera solución simple es invertir más en promover el alfabetismo y las capacidades digitales entre las mujeres y las comunidades marginadas. La división de género digital es grande. Las mujeres en países de ingresos bajos y medios tienen un 8% menos de probabilidades que los hombres de tener un teléfono celular. Y, en 2019, apenas el 48% de las mujeres a nivel global se conectaban online, comparado con el 58% en el caso de los hombres.
Un mayor alfabetismo digital podría permitirles a las mujeres desempeñar un papel más importante en el sector de energía renovable de la región. Comprar, vender y rastrear el uso de energía en los hogares cada vez más se realiza online, y países como la India, Nepal y Bangladesh ya utilizan plataformas digitales para agregar demanda de mercado y conectar a los consumidores con los proveedores de energía. Entender mejor estas tecnologías les dará a las mujeres –ya sean agricultoras o emprendedoras minifundistas- la posibilidad de llegar a los mercados existentes (y expandirlos) para una producción de energía de pequeña escala.
Estas iniciativas podrían generar otros beneficios también. Suministros de electricidad estables y confiables de mini-redes renovables gestionadas por mujeres en zonas rurales podrían servir para alimentar torres de telefonía celular, por ejemplo, permitiendo a los operadores de telecomunicaciones expandir su cobertura.
Los paquetes de recuperación enfocados en el género beneficiarían tanto a los gobiernos como a las empresas, y no sólo en Asia y el Pacífico. Los responsables de las políticas fomentarían el desarrollo económico inclusivo y demostrarían un manejo social y ambiental, mientras que las empresas se beneficiarían de nuevos mercados y de una creciente población online dispuesta a pagar por bienes y servicios, y con recursos para hacerlo. Y nadie quedaría rezagado.