Le contrôle des armes après Newtown
NEW YORK – Le meurtre brutal de 20 enfants et sept adultes à Newtown dans le Connecticut nous touche profondément en tant qu'individus, mais en tant que citoyens, il exige une réponse. Les Etats-Unis semblent passer d'un massacre de masse à l'autre – près d'un par mois ne serait-ce que pour cette année. La facilité d'accès aux armes aux Etats-Unis entraine de terribles taux d'homicides en comparaison aux autres sociétés riches et très éduquées. L'Amérique doit trouver une meilleure solution.
D'autres pays y sont parvenu. Entre les années 70 et les années 90, l'Australie a connu plusieurs fusillades de masse. A la suite d'un massacre particulièrement horrible en 1996, le nouveau Premier ministre John Howard a voulu en finir. Il a alors institué une répression sévère sur les détentions d'armes, et obligé les futurs détenteurs potentiels à se soumettre à un processus rigoureux d'approbation et à justifier leur demande de détention d'une arme.
Les conditions pour détenir une arme en Australie sont aujourd'hui très strictes, et le processus d'enregistrement et d'approbation peut prendre jusqu'à un an ou même plus. Le gouvernement de Howard a aussi mis en place une politique rigoureuse de « rachat », pour permettre au gouvernement de racheter les armes possédées par le public.
Cette politique a fonctionné. Les crimes violents existent toujours en Australie, mais les meurtres ont reculé et surtout, il n'y a plus eu un seul massacre de masse de trois personnes ou plus depuis 1996 (la définition utilisée dans de nombreuses études pour qualifier les massacres de masse). Avant la répression, il y avait eu 13 massacres de ce genre en 18 ans.
Mais les Etats-Unis refusent toujours d'agir, même après les différents incidents choquants de cette année : un massacre dans un cinéma dans le Colorado, une attaque contre la communauté Sikh à Milwaukee, un autre dans un centre commercial dans l'Oregon, et bien d'autres encore, avant ce dernier massacre impitoyable des élèves de primaire et de l'équipe enseignante à Newtown. Le lobby des armes aux Etats-Unis est très puissant, et les hommes politiques craignent de s'y opposer. Et compte tenu de l'agression de l'ancienne députée Gabrielle Giffords en 2011, peut-être craignent-ils d'être eux-mêmes pris pour cible.
Il y a peu de doute sur le fait que certaines sociétés sont plus violentes que d'autres, contrôlant même des facteurs évidents comme les niveaux d'imposition et l'éducation. Le taux d'homicides américain est environ quatre fois supérieur à celui de sociétés comparables en Europe de l'ouest ; et en Amérique Latine, ils sont même supérieurs à ceux des Etats-Unis (et largement supérieurs à ceux des pays asiatiques dont les niveaux d'imposition sont comparables). Comment s'expliquent ces taux incroyablement élevés aux Etats-Unis et en Amérique Latine ?
Subscribe to PS Digital Now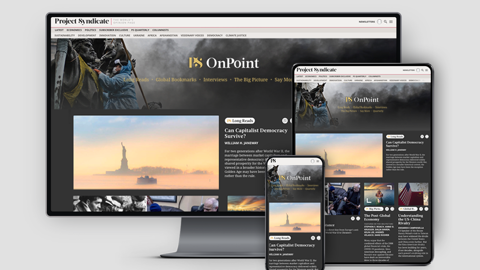 Subscribe to PS Digital Now
Access every new PS commentary, our entire On Point suite of subscriber-exclusive content – including Longer Reads, Insider Interviews, Big Picture/Big Question, and Say More – and the full PS archive.
La violence en Amérique est ancrée dans son histoire. Les Etats-Unis et les pays d'Amérique Latine sont tous des sociétés de « conquête », dans lesquelles les Européens ont gouverné des sociétés multi-raciales. Dans nombre de ces pays, y compris aux Etats-Unis, les conquérants européens et leurs descendants ont pratiquement éliminé les populations indigènes, en partie par la maladie mais aussi par la guerre, la famine, les marches de la mort et le travail forcé.
Aux Etats-Unis et dans de nombreux pays d'Amérique Latine, l'esclavage a aussi contribué à la violence. Les esclaves – et leurs générations de descendants – ont été assassinés de manière systématique.
Les Etats-Unis ont aussi développé un discours populiste particulier selon lequel la possession d'arme constitue une protection vitale contre la tyrannie du gouvernement. Les Etats-Unis sont nés d'une révolte citoyenne contre la puissance impériale britannique. Le droit des citoyens à organiser des milices pour combattre la tyrannie gouvernementale était donc une idée fondatrice de ce nouveau pays, inscrite dans le deuxième amendement de la Constitution américaine qui stipule que parce qu'un pays a besoin de milices bien organisées, le peuple a le droit de porter des armes.
Dans la mesure où les milices citoyennes sont un anachronisme, les propriétaires d'armes utilisent aujourd'hui le deuxième amendement pour défendre le simple droit individuel de détenir des armes, comme si cela pouvait constituer une protection contre la tyrannie - avec l'appui d'une Cour Suprême de droite et impitoyable. Donc, et d'une manière perverse, la détention d'armes est désormais dans la vaste sous-culture américaine de la détention d'armes, associée à la notion de liberté.
Mais plutôt que la protection de la liberté, les Américains aujourd'hui ne récoltent que la peur et les carnages. L'affirmation selon laquelle la détention d'armes assure la liberté est particulièrement absurde, compte tenu du fait que la plupart des démocraties vibrantes du monde ont depuis longtemps déjà sévi en matière de détention d'armes. Aucun tyran ne s'est élevé en Australie depuis les réformes de Howard dans ce domaine.
En termes simples, la liberté au vingt-et-unième siècle ne dépend pas de la détention non règlementée des armes. C'est plutôt la culture des armes à feu en Amérique qui constitue une menace pour la liberté, à la suite des meurtres d'un président, d'un sénateur, de différents autres dirigeants politiques, et d'innombrables tentatives d'assassinat contre des responsables publics au cours des dernières décennies.
Mais la culture des armes aux Etats-Unis demeure omniprésente autant que non répertoriée. L'Amérique bascule d'un massacre à un autre et pratiquement à chaque fois, les hommes politiques réitèrent consciencieusement leur engagement envers la non réglementation de la détention des armes à feu. Personne ne connaît en effet le nombre total d'armes détenues par les Américains. Ce nombre est estimé à 270 millions, soit une arme par personne en moyenne. Selon un récent sondage, 47% des foyers possèdent une arme à domicile.
La fusillade de Newtown n'était pas seulement horrible et déchirante ; elle appartient aussi à une tendance de plus en plus généralisée – un type particulier de meurtre-suicide étudié avec attention par les psychologues et les psychiatres. Ces actes haineux sont commis par des individus solitaires aux tendances paranoïaques qui les intègrent au scénario de leur propre suicide. Ils planifient avec précision et mettent en scène ces massacres de masse d'innocents pour se venger de la société et se glorifier en s'ôtant la vie.
Les auteurs de ces actes ne sont pas des criminels endurcis ; beaucoup n'ont même aucun antécédent criminel. Ils sont pathétiques, perturbés et souvent en lutte avec une instabilité mentale depuis leur plus jeune âge. Ils ont besoin d'aide – et la société se doit de garder les armes à feu hors de leur portée.
L'Amérique a déjà connu 30 fusillades en trente ans, dont la douzaine meurtrière de cette année ; chaque survenue est une tragédie déchirante pour les familles. Et pourtant, à chaque fois, les propriétaires d'armes s'époumonent à prétendre que s'ils ne sont plus en mesure d'acquérir des armes d'assaut et des minutions, la liberté disparaitra.
Le bain de sang de Newtown est l'occasion de cesser d'alimenter cette folie des armes. L'Australie et d'autres pays sont des exemples dont on peut s'inspirer : réguler et limiter la possession d'armes à feu aux seuls usages autorisés. Les réelles libertés de l'Amérique reposent sur une politique publique saine.
Traduit de l'anglais par Frédérique Destribats