Kontrola zbraní po Newtownu
NEW YORK – Brutální vražda dvaceti dětí a sedmi dospělých v Newtownu ve státě Connecticut bytostně otřásla námi jako jednotlivci a vyžaduje reakci od nás jako občanů. Spojené státy jako by se potácely od jedné hromadné střelby ke druhé – v tomto roce k nim dochází zhruba jednou za měsíc. Snadný přístup ke zbraním v USA vede k otřesné míře vražd v porovnání s jinými vysoce vzdělanými a bohatými společnostmi. Amerika potřebuje najít lepší úpravu.
Jiné země to už udělaly. V Austrálii došlo od poloviny sedmdesátých do poloviny devadesátých let k několika hromadným střelbám. Po jednom zvlášť strašném masakru v roce 1996 prohlásil tehdy nový premiér John Howard, že čeho je moc, toho je příliš. Zavedl silné restrikce na vlastnictví zbraní a donutil jejich potenciální držitele, aby prošli přísným posudkovým procesem a doložili, nač vlastně budou zbraň potřebovat.
Podmínky pro držení zbraně v Austrálii jsou dnes velmi přísné a registrační a schvalovací proces mohou trvat rok nebo i déle. Howardův kabinet rovněž zavedl přísnou politiku "odkupů" – ta vládě umožňuje odkupovat zbraně, které jsou již v držení občanů.
Tato politika zafungovala. Násilná trestná činnost sice v Austrálii neskončila, ale počet vražd se snížil, a navíc v zemi od roku 1996 nedošlo k jediné masové střelbě, při níž by zemřeli tři nebo více lidí (tuto definici masové vraždy používá mnoho studií zabývajících se touto tématikou). Před zavedením zmíněných opatření přitom došlo ke třinácti masakrům za osmnáct let.
USA však stále odmítají jednat, přestože letošní rok přinesl řadu šokujících incidentů: masakr v kině v Coloradu, útok na sikhskou komunitu v Milwaukee, další útok na nákupní centrum v Oregonu a mnoho jiných tragédií, k nimž došlo před nynějším nelítostným zmasakrováním prvňáčků a učitelů v Newtownu. Zbrojní lobby v USA je stále mocná a politici se jí bojí postavit. A ve světle střelby na tehdejší kongresmanku Gabrielle Giffordsovou v roce 2011 se možná dokonce bojí, že by se terčem mohli stát i oni sami.
Nelze příliš pochybovat, že některé společnosti jsou násilím pohlcenější než jiné, a to i při zohlednění očividných faktorů, jako jsou úroveň příjmů a vzdělání. Míra vražd v USA je zhruba čtyřikrát vyšší než ve srovnatelných společnostech v západní Evropě, přičemž v Latinské Americe je tento poměr ještě vyšší než v USA (a propastně vyšší než v asijských zemích na zhruba stejné příjmové úrovni). Čím lze vysvětlit tak nesmírně vysoká čísla v USA a Latinské Americe?
Subscribe to PS Digital Now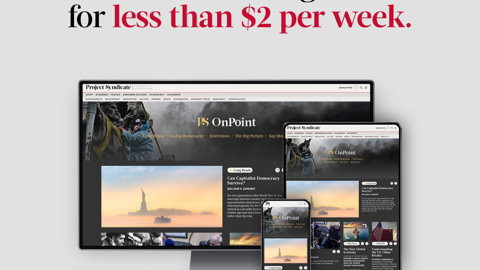 Subscribe to PS Digital Now
Access every new PS commentary, our entire On Point suite of subscriber-exclusive content – including Longer Reads, Insider Interviews, Big Picture/Big Question, and Say More – and the full PS archive.
Americké násilí má kořeny v dějinách. USA a latinskoamerické země jsou "dobyvatelskými" společnostmi, kde Evropané vládli v multirasovém prostředí. V mnoha těchto státech včetně USA evropští dobyvatelé a jejich potomci téměř vyhladili domorodou populaci – zčásti v důsledku nemocí, ale i v důsledku válek, hladomorů, pochodů smrti a nucených prací.
V USA a mnoha latinskoamerických zemích přiživovalo masové násilnosti také otroctví. Otroci – a generace jejich potomků – byli v minulosti běžně vražděni.
V USA se navíc rozvinulo obzvláště populistické přesvědčení, že vlastnictví zbraní představuje životně důležitou ochranu před vládní tyranií. USA se zrodily ze vzpoury občanů proti britské imperiální moci. Právo občanů organizovat domobranu k boji proti vládní tyranii bylo proto zakládající ideou nové země, zakotvenou mimo jiné ve druhém dodatku americké ústavy, kde se praví, že jelikož stát potřebuje dobře organizovanou domobranu, mají lidé právo nosit zbraně.
A protože občanská domobrana je již anachronismem, používají vlastníci zbraní druhý ústavní dodatek pouze k obhajobě individuálního práva na vlastnictví zbraní, jako by jim toto právo nějakým způsobem poskytovalo ochranu proti tyranii. Neuvážlivý, pravicově zaměřený Nejvyšší soud s nimi souhlasí. V důsledku toho se vlastnictví zbraní začalo v obrovské americké subkultuře vlastníků zbraní spojovat jakýmsi zvráceným způsobem se svobodou.
Namísto ochrany svobody se však Američané dočkali jen masivního krveprolévání a strachu. Tvrzení, že vlastnictví zbraní zajišťuje svobodu, je obzvláště absurdní i vzhledem k faktu, že většina nejlépe fungujících demokracií světa dávno soukromé vlastnictví zbraní omezila. A od Howardových reforem kontroly zbraní se v Austrálii žádný tyran neobjevil.
Svoboda v jednadvacátém století jednoduše řečeno nezávisí na neregulovaném vlastnictví zbraní. Americká kultura zbraní je ve skutečnosti ohrožením svobody, tím spíše po zavraždění jednoho prezidenta, jednoho senátora, několika dalších politických špiček a bezpočtu pokusů o atentát na různé veřejné činitele v uplynulých desetiletích.
Přesto zůstává americká kultura zbraní všeprostupující a nedokumentovaná. Amerika se potácí od jedné tragické střelby ke druhé a politici téměř při každé příležitosti poslušně deklarují, že zůstávají i nadále věrní principu neregulovaného vlastnictví zbraní. Nikdo už ani neví, kolik zbraní vlastně Američané drží. Odhaduje se, že je to zhruba 270 milionů kusů, tedy v průměru téměř jedna zbraň na osobu. Podle jednoho nedávného průzkumu má doma zbraň 47% domácností.
Střelba v Newtownu byla nejen mimořádně děsivá a srdceryvná, ale také zapadala do stále běžnějšího schématu – do konkrétního typu vraždy spojené se sebevraždou, který je předmětem rozsáhlého zkoumání psychologů a psychiatrů. Samotáři, často s paranoidními sklony, páchají tyto zrůdné činy jako součást vlastní sebevraždy. Pečlivě naplánované a zrežírované masové vraždy nevinných lidí používají jako prostředek, jak se pomstít společnosti a oslavit sebe sama ve chvíli, kdy si berou život.
Pachateli těchto činů nejsou okoralí zločinci; mnozí z nich mají čistý trestní rejstřík. Jsou patetičtí, vyšinutí a mnohdy velkou část života bojovali s duševní labilitou. Potřebují pomoc – a společnost potřebuje udržet zbraně mimo jejich dosah.
Amerika zažila v posledních 30 letech přibližně 30 masakrů s použitím střelných zbraní, včetně letošních dvanácti; každý z těchto incidentů představuje trýznivě bolestnou tragédii pro mnoho rodin. Přesto majitelé zbraní pokaždé křičí, že jim bude odebrána svoboda, pokud si nebudou smět kupovat útočné zbraně a zásobníky na sto nábojů.
Krveprolití v Newtownu je vhodnou příležitostí k tomu, aby se toto zbrojní šílenství přestalo přiživovat. Austrálie a další země představují model, jak toho dosáhnout: regulovat vlastnictví zbraní a omezit ho na schválené způsoby využití. Skutečné americké svobody závisejí na veřejné politice se zdravým rozumem.
Z angličtiny přeložil Jiří Kobělka.