Voedselsystemen onder druk
BERLIJN – De COVID-19-pandemie heeft de tekortkomingen van het wereldwijde voedselsysteem genadeloos blootgelegd, en inmiddels dreigt een enorme, escalerende hongercrisis. Een kwart van de mensheid heeft geen zekere toegang tot voedsel: één op de tien mensen wordt getroffen door ernstige voedselonzekerheid, en tot wel 811 miljoen mensen lijden honger. Nog eens een kwart van de wereldbevolking lijdt aan verschillende gevolgen van slechte voeding, waaronder zwaarlijvigheid, met enorme negatieve consequenties voor de gezondheid.
Beide tendensen nemen toe, en beide zijn rechtstreeks verbonden met onrechtvaardigheid en armoede. Hoeveel voedsel de wereld ook produceert, als de machtsonevenwichtigheden in het mondiale voedselsysteem niet worden aangepakt, zal de honger blijven bestaan en zullen met voedsel samenhangende ziekten explosief toenemen.
Velen hopen dat de VN-top over voedselsystemen in september een katalysator zal zijn voor echte verandering. Maar het is waarschijnlijker dat de bijeenkomst het huidige onrechtvaardige model van geïndustrialiseerde voedselproductie zal legitimeren en versterken.
Dat zou slecht nieuws zijn voor de hongerlijdende wereldbevolking, waarvan de meerderheid – 418 miljoen – in Azië leeft. Ruim 282 miljoen ondervoede mensen leven in Afrika, waar één op de vijf mensen chronisch honger lijdt en waar de honger sneller toeneemt dan in welke andere regio ook.
Honger is in de eerste plaats een probleem van toegankelijkheid. Mensen lijden honger, niet omdat er onvoldoende voedsel is in de wereld, maar omdat ze arm zijn. Zonder onrechtvaardigheid en ongelijkheid zou de wereldrecordproductie van tarwe in 2020-21 in theorie 14 miljard mensen kunnen voeden. Maar landbouwproducten gaan naar degenen met het grootste betalingsvermogen – ook in de veevoederindustrie en de sector hernieuwbare energie – en niet naar de meest kwetsbare mensen. Marktmacht overtroeft de voedselsoevereiniteit.
Gewelddadige conflicten, extreme weersomstandigheden als gevolg van klimaatverandering, verlies van biodiversiteit en de economische onrust als gevolg van de COVID-19-lockdowns hebben de situatie van kwetsbare mensen verslechterd. En water wordt steeds schaarser voor kleinere boeren wanneer grotere investeerders het gebruiken in intensieve irrigatiesystemen.
PS Events: What Economics is Missing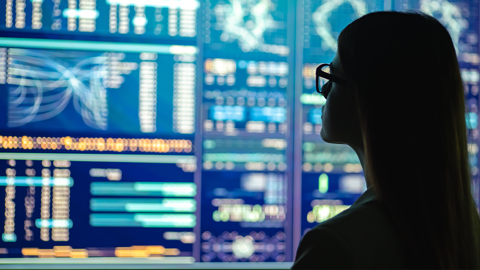 PS Events: What Economics is Missing
Our latest event, What Economics is Missing, is now live.
Click the link below for opening remarks from Dani Rodrik, followed by a discussion among Ashwini Deshpande, Raquel Fernández, Minouche Shafik, and Vera Songwe on how to achieve inclusivity in economics.

Al deze crises beperken het vermogen van armere mensen om voedsel te kopen of genoeg te produceren om zelfvoorzienend te zijn. Als gevolg daarvan leden in 2020 155 miljoen mensen in 55 landen ernstige honger, een stijging met 20 miljoen ten opzichte van 2019.
Sinds de Groene Revolutie van de jaren zestig en zeventig hebben we voortdurend gehoord dat het verhogen van de landbouwproductiviteit de sleutel is tot het bestrijden van honger en het voeden van de wereldbevolking. Tegenwoordig bevorderen wereldconcerns als Corteva (voorheen de landbouwafdeling van DowDuPont), Bayer/Monsanto en ChemChina/Syngenta de productiviteit door het gebruik van chemische bestrijdingsmiddelen, kunstmest, en genetisch gemodificeerde of commercieel geteelde hybride zaden die niet kunnen worden gereproduceerd. Maar een dergelijke kapitaalintensieve landbouw kan niet ten dienste staan van diegenen die niet beschikken over de basisvoorwaarden voor een veilige voedselproductie: land, water en regionaal gewortelde kennissystemen.
Intussen lijden wereldwijd bijna twee miljard mensen aan overgewicht of obesitas. Mexico, waar ongeveer 73 procent van de bevolking overgewicht heeft, is een bijzonder verontrustend voorbeeld. Als de huidige voedingsgewoonten blijven bestaan, kan in 2050 45 procent van de wereldbevolking overgewicht hebben. Dit zal resulteren in exploderende kosten voor de gezondheidszorg, waarbij de dieetgerelateerde gezondheidskosten in verband met sterfte en niet-overdraagbare ziekten tegen 2030 naar schatting meer dan 1,3 biljoen dollar per jaar zullen bedragen.
Ook deze trend wordt aangewakkerd door machtige economische belangen. De voedings- en drankenindustrie heeft veel profijt van de verkoop van ongezond verwerkt voedsel en suikerhoudende dranken. Immers, vet, suiker en koolhydraten, gemengd met veel zout, zijn de goedkoopste calorieën. In 2019 hadden 's werelds vijf grootste voedsel- en drankbedrijven – Nestlé, PepsiCo, Anheuser-Busch InBev, JBS, en Tyson Foods – een gecombineerde omzet van 262,7 miljard dollar.
Gezonde voeding is veel duurder, zodat zwaarlijvigheid vaak een gevolg is van de geringe koopkracht van armere bevolkingsgroepen. De Voedsel- en Landbouworganisatie van de VN schatte dat een dieet met voldoende calorieën in 2017 0,79 dollar per dag kostte, terwijl een dieet met voldoende voedingsstoffen 2,33 dollar per dag kostte, en een gezond dieet 3,75 dollar – waardoor het onbetaalbaar is voor ruim drie miljard mensen.
Wetenschappers over de hele wereld hebben toekomstige voedselsystemen voorgesteld die de gezondheid van zowel mens als milieu beschermen. De EAT-Lancet Commission heeft bijvoorbeeld aangetoond dat het haalbaar is om tegen 2050 tien miljard mensen een gezonde voeding te bieden zonder de planeet te vernietigen. De commissie adviseert de consumptie van fruit, groenten, noten en peulvruchten te verdubbelen, en de consumptie van rood vlees en suiker met meer dan 50 procent te verminderen.
Wat ontbreekt zijn politieke leiders die de urgentie van de voedselcrisis inzien en de noodzakelijke veranderingen in gang zetten. Daarbij moeten zij weerstand bieden aan machtige economische belangen en zich concentreren op de behoeften van de meest kwetsbaren.
De pandemie heeft de vraag naar een veerkrachtiger, meer divers model van landbouw en voedselproductie versneld. Initiatieven van onderop, gebaseerd op besluiten van de gemeenschap en open source-ideeën, kunnen helpen bij de ontwikkeling van lokale voedselsystemen die vrij zijn van de greep van het bedrijfsleven, zoals gemeenschapskeukens, voedingscentra en stadslandbouwinitiatieven. Ongeveer driehonderd stadsboerderijen beïnvloedden de voedingskeuzes in Johannesburg, Zuid-Afrika in 2020.
Helaas ziet het ernaar uit dat de aanstaande VN-top over voedselsystemen de status quo zal verankeren. De agenda biedt weinig ruimte voor cruciale structurele kwesties die geworteld zijn in machtsonevenwichtigheden en de politieke economie. En de industriële landbouwlobby zou wel eens kunnen proberen de discussie over belangrijke wetenschappelijke thema's op de agenda af te zwakken, zoals de toegang tot lokaal aangepaste zaden, de gevolgen van zeer gevaarlijke pesticiden, en land- en waterregulering.
Wat we nodig hebben is een top over voedselsystemen die gericht is op het beëindigen van honger en ondervoeding, het beschermen van ecosystemen en het voorzien in een fatsoenlijk inkomen voor kleine boeren. Degenen die het meest getroffen worden door de negatieve gevolgen van onze huidige voedselsystemen zouden een vitale rol moeten spelen in de discussie over hoe we deze systemen kunnen veranderen.
Vertaling: Menno Grootveld