La inviable estrategia de Trump en Afganistán
SINGAPUR – En un inusual discurso presidencial dado la semana pasada en Fort Myer (Virginia), Donald Trump delineó la estrategia de su gobierno para la actuación futura de Estados Unidos en Afganistán. Trump eludió admitir directamente que autorizará un aumento del despliegue militar estadounidense en aquel sufrido país; en cambio, dijo que esas decisiones las tomarán los mandos militares. Pero lo cierto es que el plan de Trump involucrará todavía más a Estados Unidos en una misión militar que ya lleva 16 años.
Trump, que hizo campaña con la promesa de librar a su país de conflictos externos, reiteró en su discurso que compartía la "frustración del pueblo estadounidense" en relación con una política exterior que ya costó demasiado tiempo, energía, dinero y vidas. Dijo que su nueva estrategia es resultado de una profunda reflexión (suya y de su equipo de seguridad nacional) sobre cómo garantizar que Afganistán nunca vuelva a ser punto de partida de un atentado terrorista en territorio estadounidense como el del 11 de septiembre de 2001.
Los presidentes Barack Obama y George Bush (hijo) intentaron hacer lo mismo. De hecho, pese a que Trump trató de presentar su estrategia como una clara ruptura respecto de las de sus predecesores inmediatos, muchas de las medidas que anunció ya se probaron en algún momento. Pero el plan de Trump introduce algunas diferencias fundamentales, que tendrán serias consecuencias a largo plazo para Afganistán.
Para empezar, Trump eliminó el elemento de "construcción nacional". Tras criticar intentos previos de "reconstruir países a nuestra propia imagen", en vez de anteponer los intereses de seguridad de Estados Unidos, Trump señaló que Washington ya no seguirá un objetivo explícito de ayudar a Afganistán a convertirse en una entidad política y económica relativamente moderna. Pero sí demandará al gobierno afgano una lucha eficaz contra la corrupción, la mejora de la gobernanza y un uso más eficiente de los recursos que recibe de la comunidad internacional.
En segundo lugar, Trump asignó a Pakistán un lugar mucho más visible dentro de su política para Afganistán que el que le dieron Bush y Obama, y sostuvo que Estados Unidos aumentará la presión a Islamabad para que destruya los santuarios terroristas presentes en la frontera, que los insurgentes usan para lanzar ataques contra las fuerzas afganas y de la OTAN. Añadió que Pakistán "tiene mucho que perder" en caso de incumplimiento. Trump ya decidió que este país no recibirá más ayuda financiera a cambio de la provisión de servicios valiosos a las fuerzas estadounidenses, afganas y de la OTAN, e incluso suspendió una cuantiosa transferencia de dinero que ya estaba comprometida.
Finalmente, Trump invitó a la India a colaborar más con Estados Unidos en relación con Afganistán, pese al riesgo que supone para el gobierno indio incrementar la presencia en un país al que Pakistán ve como un segundo frente en el histórico conflicto que mantiene con su vecino meridional. Sin dejar de reconocer los aportes ya hechos por la India, Trump la exhortó a profundizarlos y usar los inmensos ingresos que recibe de las exportaciones a Estados Unidos para colaborar con la reconstrucción de la economía afgana. También insinuó que Estados Unidos trabajará con la India en la creación de una zona de seguridad indopacífica. En todo caso, si bien la cuestión de una cooperación bilateral en materia de seguridad regional fue sólo una mención al pasar, parece que los gobiernos de Estados Unidos y la India ya han discutido esta posibilidad.
Subscribe to PS Digital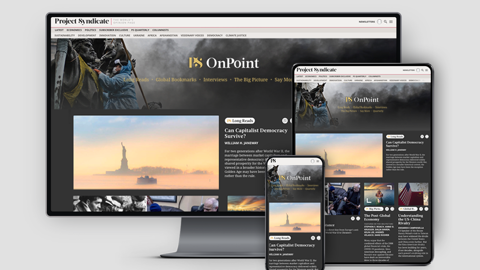 Subscribe to PS Digital
Access every new PS commentary, our entire On Point suite of subscriber-exclusive content – including Longer Reads, Insider Interviews, Big Picture/Big Question, and Say More – and the full PS archive.
El discurso de Trump tiene derivaciones que trascienden la política estadounidense en Afganistán. En su alocución, el presidente también definió mejor los contornos (ya esbozados en su visita de mayo a Arabia Saudita y la de julio a Polonia) de lo que podría denominarse una "doctrina Trump".
Según parece, Trump ve una divisoria mundial entre Occidente y el "resto", que hace casi inevitable el conflicto. En Arabia Saudita, Trump invitó a los países de mayoría musulmana a unirse a Occidente en la eliminación de los seguidores del radicalismo islámico. En Polonia, exhortó a Occidente a demostrar su voluntad de resistir el embate (material y filosófico) de sus adversarios.
Pero Trump no apunta solamente al mundo musulmán. En su discurso sobre Afganistán, también señaló el objetivo de contener a China. Aunque brevemente Trump se mostró más interesado en obtener la ayuda del gobierno chino para poner coto a Corea del Norte, ahora que la crisis norcoreana parece haber vuelto a segundo plano, todo indica que su gobierno procurará retomar una política de contención del gigante asiático.
Pero no parece que la doctrina Trump pueda limitar a China, como tampoco podrá eliminar la amenaza terrorista a Occidente. En realidad, a largo plazo, es probable que la estrategia que Trump expuso en Fort Myer tenga el efecto opuesto.
Si en 16 años la fuerza militar no consiguió estabilizar a Afganistán, no se entiende por qué Trump piensa que va a funcionar ahora. Lo que se necesita es precisamente lo que Trump rechaza: un esfuerzo serio y sostenido para reconstruir el estado y la economía afganos, que dé esperanzas a la población joven de Afganistán (cuya mediana de edad es apenas 18,6). Los jóvenes sólo depondrán las armas cuando tengan fe en el futuro.
Además, arrinconar a Pakistán sólo conseguirá empujar a su gobierno a un acercamiento más franco con actores como la red Haqqani, una guerrilla que combate hace tiempo a las fuerzas de la OTAN y afganas. Esto fortalecería el control de los grupos insurgentes sobre las áreas de frontera, lo que en la práctica crearía un "estado cuña" entre Afganistán y Pakistán.
La reducción de la financiación estadounidense también puede llevar a Pakistán a profundizar sus lazos con China. Hace unos días envió a su secretaria de asuntos exteriores a Beijing para una reunión con su par chino, de la que surgió una declaración en la que China prometió apoyo total e incondicional a Pakistán.
Si la doctrina Trump pretende crear un marco global estable que permita a Estados Unidos concentrarse en la búsqueda de sus intereses, está condenada al fracaso. En realidad, es probable que tenga el efecto opuesto y abra una caja de Pandora, con efectos desestabilizadores prácticamente irreversibles.
Traducción: Esteban Flamini