Budowanie Gospodarki Przyjaznej dla Przyrody
LONDYN / GENEWA - Ekosystemy planety zbliżają się do punktów krytycznych, a wskaźniki wymierania są 100–1 000 razywyższe niż sto lat temu. Nasz obecny system gospodarczy wywiera coraz większą presję na zasoby naturalne. Jak stwierdzono w niedawnym przeglądzie ekonomii bioróżnorodności DasguptaReview, zleconym przez Ministerstwo Skarbu Wielkiej Brytanii, nasze gospodarki "są osadzone w przyrodzie... a nie poza nią." Musimy się skupić na uznaniu tego w naszych "współczesnych koncepcjach możliwości ekonomicznych."
Wiele firm, zdając sobie sprawę z niebezpieczeństw stojących przed naszą planetą, zmienia sposób działania. Ale nie mogą tego zrobić sami i obecne zasady naszego systemu finansowego i gospodarczego muszą ulec zmianie, jeśli mamy zbudować sprawiedliwą i pozytywną dla przyrody przyszłość.
Takie zmiany mają sens ekonomiczny. Firmy, które przyjmują perspektywę długoterminową i zaspokajają potrzeby wszystkich interesariuszy, podkreślając ryzyko i możliwości środowiskowe i społeczne zamiast krótkoterminowych zysków i rentowności, przewyższająichodpowiednikipod względem zysków, inwestycji i wzrostu zatrudnienia. Podobnie firmy, które stosują silną politykę środowiskową, społeczną i ładu korporacyjnego (ESG) osiągają lepsze wyniki i mają wyższeratingikredytowe.
Zgodnie z raportem 2021 Światowego Forum Ekonomicznego tzw. GlobalRisksReport cztery z pięciu największych zagrożeń dla naszych gospodarek to zagrożenia środowiskowe - w tym zmiana klimatu i utrata różnorodności biologicznej. Utratanatury spowodowana działalnością człowieka, jej powiązaniazrozprzestrzenianiemsięchorób, takich jak COVID-19, oraz szacowany roczny koszt klęsk żywiołowych spowodowanych zakłóceniami ekosystemu i zmianą klimatu w wysokości 300 miliardówdolarów wskazują na ryzyko nieokiełznanego wzrostu gospodarczego. Myślenie nie tylko o PKB i krótkoterminowym zysku jest zatem niezbędne, aby przywrócić właściwe relacje z naszą planetą i przekształcić nasz system w rentowny.
Prawdziwe ryzyko wynikające z utraty przyrody i zmiany klimatu często nie jest uwzględniane ani właściwie zrozumiane, w tym również przez inwestorów. Ekonomiczny koszt degradacji ziemi wynosi ponad 10% rocznegoświatowegoproduktubrutto, a przewiduje się, że spadek zdrowia oceanów spowodowany działalnością człowieka będzie kosztował światową gospodarkę 428 miliardówdolarówrocznie do 2050 roku. Pozytywna gospodarka możewygenerować 10 bilionów dolarów możliwości biznesowych i stworzyć prawie 400 milionów miejsc pracy.
Prawdziwym liderem muszą tutaj być dobrze prosperujące firmy wspierające tę transformację. Ale jeśli zyski firmy zorientowanej na zrównoważony rozwój spadną, rzeczywistość może być trudna. Inwestorzy często dążą do krótkoterminowych zysków zamiast używać wskaźników ESG jako wiarygodnego wskaźnika - obok wyników finansowych - do mierzenia wartości firmy. Ta definicja sukcesu w biznesie musi się zmienić.
Subscribe to Project Syndicate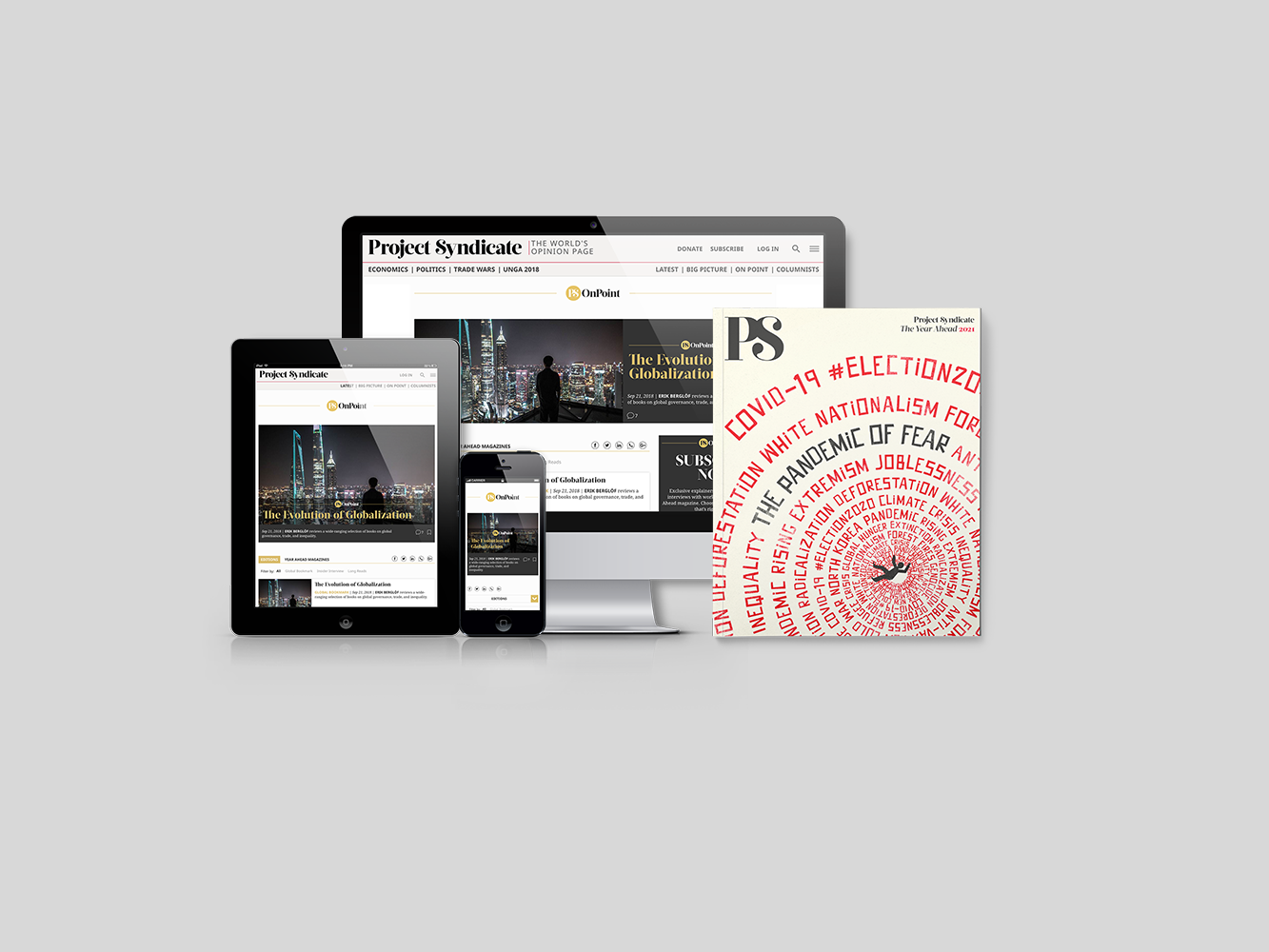 Subscribe to Project Syndicate
Enjoy unlimited access to the ideas and opinions of the world's leading thinkers, including weekly long reads, book reviews, topical collections, and interviews; The Year Ahead annual print magazine; the complete PS archive; and more. All for less than $9 a month.
Rozważmy przypadek międzynarodowej firmy Danone zajmującej się towarami konsumpcyjnymi. W 2020 roku Danone została pierwszą francuską spółką notowaną na giełdzie, która przyjęła model entreprise à mission (przedsiębiorstwa z misją), czyli spółki celowej, gdzie 99% akcjonariuszy zgodziło się osadzić zrównoważony rozwój w strukturze zarządzania firmy. W tym roku firma znalazła się pod rosnącą presją ze strony akcjonariuszy-aktywistów - w tym tych z 1%, którzysprzeciwialisięnowemumodelowi - z powodu tego, co uważają za "przedłużający się okres słabych wyników." Chociaż cenaakcji Danone jest gorsza od cen jej rywali, firma niejestnaminusie. Niemniej jednak w marcu ogłosiła odejście prezesa i dyrektora generalnego Emmanuela Fabera, który był orędownikiem zrównoważonego modelu biznesowego.
Można powiedzieć, że nie wszyscy akcjonariusze cenią to samo, a fakt, że inwestorzy kwestionują wysiłki spółek w zakresie ESG może być tylko pozytywny. Nie powinno to jednak powstrzymywać zwolenników strategii zorientowanej na cel, uwzględniającej szerszy zakres interesariuszy i ich interesów, od szukania sposobów na wzmocnienie przepisów i dalsze wzmocnianie wyników pozafinansowych. Jak argumentowano w Dasgupta Review, musimy "zmienić nasze miary sukcesu gospodarczego, aby poprowadzić nas na bardziej zrównoważoną ścieżkę."
Po pierwsze, potrzebujemy znaczących i wiarygodnych danych ESG obok tradycyjnej sprawozdawczości finansowej, aby przeciwdziałać oskarżeniom o "zielone pranie" (greenwashing). Wskaźniki wydajności korporacji muszą osadzać prawdziwą wartość kapitałunaturalnego, społecznegoiludzkiego, aby ujawnić pełny stan zdrowia planety, ludzi i zysków. W tym celu podejmowanesąwysiłki mające na celu opracowanie akceptowanego na całym świecie systemu ujawniania korporacyjnego informacji zarówno finansowych, jak i dotyczących zrównoważonego rozwoju.
Po drugie, wszyscy inwestorzy powinni zaprzestać inwestowania w działania, które mają wysoce negatywny wpływ na klimat i różnorodność biologiczną oraz powinni wzywać firmy do wydawania raportów zgodnych z GrupąZadaniowąds. UjawnianiaInformacjiFinansowychZwiązanychzKlimatem i niedawno utworzoną GrupąZadaniowąds. UjawnianiaInformacjiFinansowychZwiązanychzPrzyrodą. BlackRock - największy na świecie menedżer zarządzający aktywami - zwrócił się do wszystkich firm w swoim zasięgu o zrobienie tego dokońca 2020 r., a grupa głównychinwestorów o wartości 4,7 bln USD zobowiązała się do zerowej emisji dwutlenku węgla do 2050 r. w swoim zasięgu. Ponadto Komisja Papierów Wartościowych i Giełd w Stanach Zjednoczonych powołała niedawno Grupę Zadaniową ds. Klimatu i ESG, której zadaniem jest monitorowanie postępowania spółek giełdowych w tych kwestiach.
Najważniejsze jest jednak, że rządy muszą wdrożyć ambitną politykę, która odzwierciedla wizję zrównoważonej gospodarki, do której dążymy. Takie środki mogą nie tylko odblokować nowe możliwości biznesowe, ale także stworzyć równe szanse i stabilne środowisko operacyjne. W okresie poprzedzającym Konferencję Narodów Zjednoczonych na temat różnorodności biologicznej (COP15), która ma się odbyć w Chinach w październiku, ponad 700 firm apelujedorządówoprzyjęciepolityki w celu odwrócenia utraty przyrody do 2030 r. Niedawno ONZprzyjęłaprzełomoweramy integracji kapitału naturalnego ze sprawozdawczością gospodarczą.
Nadchodzące ożywienie po pandemii daje światu szansę na przyjęcie takich reform. Musimy zmienić nasz system gospodarczy i nagrodzić trwałe, długoterminowe wyniki, które wykraczają poza zyski finansowe.
Z angielskiego przetłumaczyła Marz McNamer