Zelenání New Yorku
V nadcházejících dnech Spojené státy učiní zásadní rozhodnutí, které by mohlo změnit postavení Ameriky ve světě: jde o to, zda schválí dotaci ve výši 537 milionů dolarů, která by pomohla proměnit město New York v první ekologicky udržitelnou megapoli v jedenadvacátém století.
Představitelé ministerstva dopravy USA si musí uvědomit, že jejich rozhodnutí financovat vizionářský projekt starosty Michaela Bloomberga, nazvaný PlaNYC, rozhodne o kvalitě vzduchu, který bude denně dýchat víc než 10 milionů Newyorčanů, a o množství emisí oxidu uhličitého, které velkoměsto vychrlí do atmosféry.
Už teď město New York produkuje víc emisí CO2 než celé Norsko. Ještě důležitější je, aby si úředníci uvědomili, že jejich činy budou formovat americkou reakci na globální výzvu bezpříkladné urbanizace a změny klimatu vyvolané uhlíkem.
Letos bude poprvé v dějinách lidstva žít víc lidí na městských územích než ve venkovských obcích. V USA se městská populace rozrostla z 97 milionů v roce 1950 na 222 milionů v roce 2000. Dnes žije v městských oblastech téměř 80% Američanů. Taková bezprecedentní a neplánovaná urbanizace způsobuje zvyšováním uhlíkových emisí ekologickou pohromu, neboť vyšší hustota zalidnění ústí v rozsáhlejší využívání automobilů a spotřebě energií.
PlaNYC vytvářením významných překážek pro ježdění automobily povzbuzuje využívání soustav veřejné dopravy. Poplatek za dopravní přetížení, který plán navrhuje při využití vozidla během dopravní špičky v konkrétních městských čtvrtích, by snížil provoz a zajistil příjem, jenž by šel na zkvalitnění veřejné dopravy.
Pro město zatěžované zhoršujícími se problémy s dopravou a znečištěním přichází plán starosty Bloomberga právě včas. Automobily způsobují bezmála pětinu emisí CO2 města New York. Dopravní přetížení není jen škodlivé pro životní prostředí, ale rovněž způsobuje řidičům nemalé ztráty času a prostředků. Američané ztratí kolem 3,7 miliard hodin a 8,7 miliard litrů paliva tím, že trčí v dopravních zácpách. To je příčinou ročních výdajů ve výši asi 200 miliard dolarů. Kvůli dopravnímu přetížení se Newyorčané vyrovnávají s nejdelším dojížděním v USA a u jejich dětí je nejvyšší míra hospitalizace kvůli astmatu.
Subscribe to PS Digital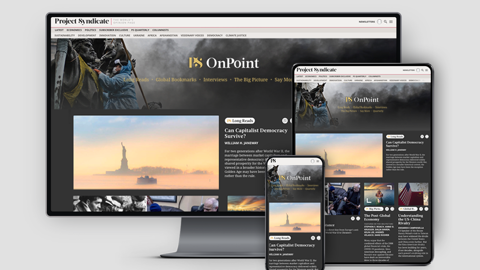 Subscribe to PS Digital
Access every new PS commentary, our entire On Point suite of subscriber-exclusive content – including Longer Reads, Insider Interviews, Big Picture/Big Question, and Say More – and the full PS archive.
PlaNYC by poplatek za dopravní přetížení uvalil na 4,6% obyvatel New Yorku, kteří jezdí do práce autem, zatímco přínosy by měl pro všechny. Newyorčané by měli čistší vzduch, kratší průměrnou dobu dojíždění a lepší veřejnou dopravu. Negativně postižena by neměla být ani ekonomika všeobecně, ani maloobchodní sektor konkrétně. Ve skutečnosti by poskytovatelé služeb a rozvozu na Manhattanu, mezi jinými, profitovali z kratších přepravních časů a nižšího počtu zpoždění.
Navzdory mnoha svým výhodám se však poplatky za dopravní přetížení setkávají se skepsí. Naštěstí se můžeme poučit od jiných měst, jako je Stockholm, Singapur a Londýn, které je úspěšně zavedly. Ve všech těchto městech prudce ubylo emisí CO2 a dopravní zácpy se výrazně omezily, přičemž Singapur zažil okamžitý 45% úbytek provozu.
Tato města také těží z efektivnější veřejné dopravy. V Londýně vzrostla autobusová přeprava o 46%. Podle nezávislé zprávy téměř 60% podniků v Londýně posoudilo dopady programu na ekonomiku jako kladné nebo nulové.
Země závislé na automobilové dopravě jako Amerika potřebují prozíravá řešení, která zajistí environmentálně udržitelný rozvoj. Vzhledem k jedné z největších městských populací a nejvyšším emisím CO2 na osobu mají USA zodpovědnost – a prostředky – vést na této frontě svět vpřed.
Nebudou-li USA jednat včas, americká města zaostanou nejen za městy evropskými, ale i za městy v rozvojových zemích, jako jsou Bogotá v Kolumbii a Curitiba v Brazílii, která už novátorská řešení šetrná k životnímu prostředí zavádějí. Město New York bylo odjakživa světovým lídrem ve finančnictví, umění a mnoha dalších oblastech. Je to ideální kandidát na vytvoření podrobného plánu čistší a efektivnější urbanizace v USA a ve světě.