Budoucnost chovu ryb
NEW HAVEN – Poptávka po plodech moře se raketově zvyšuje a v průběhu století dál poroste. Uspokojit ji bude možné jedině prostřednictvím akvakultury. Přestože však příští generace akvakultury bude mnohem ekologicky zodpovědnější než její předchůdkyně, spotřebuje také mnohem více energie. Pokud tato nově potřebná energie nebude čistá a levná, nové akvakulturní techniky nedokážou posloužit našim obecnějším environmentálním a klimatickým cílům.
Vzestup poptávky po plodech moře je dobrá věc, do jisté míry. Ryby jsou efektivnější než vepřové a hovězí, protože k výnosu téhož množství bílkovin vyžadují méně vstupů. Takže jak se bude dál zvyšovat globální spotřeba masa, má smysl, aby značnou měrou pocházelo z moře.
Na druhou stranu stoupající poptávka po mořských plodech přináší značná ekologická rizika. Podle Organizace OSN pro výživu zemědělství se téměř třetina světových zásob ryb vytěžuje neudržitelnou měrou, takže volně žijící populace se nedokážou dostatečně rychle regenerovat, aby kompenzovaly tempo, jímž je rybolov ztenčuje. A jelikož volně žijícím populacím chybí úživnost nezbytná k uspokojení narůstající poptávky, bude nutné chovat víc ryb.
Právě z toho důvodu už je akvakultura hlavním modelem produkce ryb pro lidskou spotřebu. Stejně jako rybářství ale přináší také ekologická rizika. Poněvadž se akvakulturní soustavy často provozují na pobřeží nebo v blízkosti vnitrozemských řek či nádrží, mají sklon narušovat přírodní stanoviště, přispívat k dusíkatému znečištění a vytvářet nadměrný tlak na populace krmných ryb. Chov ryb je například jedním z hlavních hybatelů odlesňování mangrovů v jihovýchodní Asii.
I při zohlednění těchto ochranářských výzev však akvakultura zůstává jedinou možností jak uspokojit budoucí poptávku. Cesta, jíž se dnes odvětví ubírá, tak v nadcházejících letech bude mít dalekosáhlé důsledky pro životní prostředí.
V blízké době lze zajistit, aby rybí farmy byly čistější. Několik zodpovědných výrobců už zavádí nové techniky a technologie omezující znečištění, od sledování příjmu potravy pomocí videokamer po začleňování filtrátorů, jako jsou měkkýši a mořské řasy, do chovných systémů. Jiní se snaží snižovat svou závislost na krmných rybách nahrazováním rybí moučky rostlinnými proteiny nebo zaváděním nových biotechnologií k udržitelnější produkci rybích krmiv. Dokud však akvakulturní systémy budou vsazovány do pobřežních či sladkovodních prostředí, budou dál přispívat k úbytku přirozených stanovišť a narušování ekologické stability.
Subscribe to PS Digital Now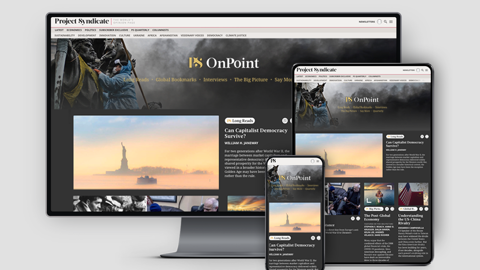 Subscribe to PS Digital Now
Access every new PS commentary, our entire On Point suite of subscriber-exclusive content – including Longer Reads, Insider Interviews, Big Picture/Big Question, and Say More – and the full PS archive.
V dlouhodobém výhledu pak odborníci obvykle nabízejí dvě cesty vpřed: pozemní recirkulační systémy a mořskou akvakulturu. Obě by potenciálně mohly zmírnit negativní externality akvakultury a zajistit udržitelnost produkce ryb do dosti vzdálené budoucnosti.
U prvního přístupu by se rybí farmy přesunuly z oceánu do recirkulačních akvakulturních systémů (RAS), kde jsou ryby umístěny v krytých nádržích, regulovaných čerpadly, ohřívači, provzdušňovači a filtry. Jednou z největších výhod tohoto přístupu je jeho přizpůsobivost: RAS lze umístit téměř všude, od pozemků ve městech po vysloužilé vepříny.
Ještě lepší je, že tyto systémy jsou navrženy tak, aby recyklovaly téměř všechnu vodu, kterou používají, což eliminuje problém pobřežního znečištění. Advokační organizace Seafood Watch v současnosti všem rybám chovaným v RAS uděluje známku "Nejlepší volba".
Druhou možností je posunout akvakulturu opačným směrem: dál na moře. Systémy dál od pobřeží spoléhají na síly oceánu a využívají hlubších vod a silnějších proudů k odvádění přebytečných živin a odpadů od citlivých pobřežních ekosystémů. Nepotřebují proto žádná mechanická čerpadla ani filtry (ačkoli nakonec se možná na moře dostanou klece s motorovým pohonem).
Ve Spojených státech už akvakulturní odvětví začalo směřovat k produkci v RAS. Jistá norská firma například právě oznámila plány vybudovat na pevnině v Maine obrovskou novou lososí farmu. Příklady mořských projektů lze nalézt ve vodách u Norska, Kalifornie a Havaje. Oba systémy jsou však stále specialitou, nikoli normou.
Jeden z prvořadých problémů s čistějšími přístupy k akvakultuře je v tom, že jsou energeticky náročné. V pozemních systémech je nutné přírodní procesy jako filtraci, výměnu a rozptyl vody provádět mechanicky, což vyžaduje mnoho elektřiny. To v místech s nízkouhlíkovými rozvodnými sítěmi, například ve Francii, nemusí být problém, ale v oblastech jako Nové Skotsko, které silně spoléhá na uhlí, je tomu jinak.
Mořské provozy zase vyžadují motorovou naftu kvůli dopravě a údržbě a to se nezmění, dokud nebudou životaschopnější elektrické čluny nebo nízkouhlíková kapalná paliva. Přestože by akvakultura na otevřeném moři měla vyžadovat méně nafty než komerční rybolov – a mohla by využívat obnovitelných zdrojů energie, například solárních, větrných a příbojových –, je energeticky náročnější než konvenční rybí farmy. I když se novějším akvakulturním systémům podaří překonat své současné provozní a právní těžkosti, jejich největší překážkou bude nedostupnost laciné nízkouhlíkové energie. Dokud bude většina globální spotřeby energie připadat na fosilní paliva, ekologický příslib akvakultury příští generace se nezhmotní.
To platí pro širokou škálu odvětví. Bez plošně dostupné čistější a levnější energie neokážeme splnit naše obecnější environmentální a klimatické cíle. Před současnými energetickými technologiemi – mimo jiné z jaderných a obnovitelných zdrojů – je ještě daleká cesta k uspokojení poptávky po energii. Odvětví akvakultury bude prozatím muset realizovat další investice a přijít s čerstvými inovacemi, aby se dostalo na udržitelnou cestu – ať už na pevnině, nebo na moři.
Z angličtiny přeložil David Daduč