Waarom hernieuwbare energie niet genoeg is
NEW DELHI – Op 22 april ratificeerden wereldleiders bij de Verenigde Naties in New York het afgelopen december in Parijs bereikte mondiale klimaatverdrag. 195 landen, van de allerarmste tot allerrijkste hebben nu ingestemd de opwarming van de aarde te beperken tot ruim onder 2 graden Celsius boven pre-industriële niveaus, met doel de 1,5 graden niet te overstijgen. Ze hebben zich ook geëngageerd aan 'intended nationally determined contributions' (INDC's) om de uitstoot van broeikasgassen in 2030 beperkt of verminderd te hebben. Dit is een groot succes, maar het is verre van voldoende.
Zelfs wanneer alle INDC doelen worden behaald zou de wereld nog steeds op weg zijn naar een mogelijke opwarming van 2,7 tot 3,4°C boven pre-industriële niveaus. Om de verwarming ruim beneden de 2 graden te houden moet de uitstoot in 2030 meer dan 30% lager liggen dan de niveaus beoogd in de INDC's.
Dit zal een enorme uitdaging zijn, gegeven de noodzaak tot enorme stappen in de economische ontwikkeling gedurende dezelfde periode. We moeten er naar streven voordat deze eeuw voorbij is alle mensen – waarschijnlijk meer dan 10 miljard tegen die tijd – in staat te stellen om de levenstandaard te bereiken die momenteel genoten worden door de rijkste 10%. Dit zal een enorme vergroting van de energieconsumptie meebrengen. De gemiddelde Afrikaan bijvoorbeeld gebruikt nu ongeveer een tiende van de energie gebruikt door de gemiddelde Europeaan. Maar tegen 2050 moeten we de energie-gerelateerde uitstoot met 70% verminderen in vergelijking tot de niveaus van 2010, en is er nog verdere terugdringing nodig om in 2060 netto nul-uitstoot te bereiken.
Aan deze doelen te voldoen zal zowel een verbetering in energieproductiviteit (de hoeveelheid inkomen geproduceerd per eenheid geconsumeerde energie) vereisen van minstens 3% per jaar als de energietoevoer snel koolstofvrij maken, waarbij het aandeel van koolstofvrije energie met minstens 1% per jaar groeit.
Dit impliceert een gigantische versnelling van nationale inspanningen. De afgelopen tien jaar is de energieproductiviteit jaarlijks slechts met 0,7% gegroeid en het aandeel koolstofvrije energie maar met 0,1% per jaar. Zelfs als de INDC's volledig geïmplementeerd worden zou deze jaarlijkse groei respectievelijk maar 1,8% en 0,4 % bereiken.
Er is op een cruciaal gebied al indrukwekkende vooruitgang geboekt: de opwekking van elektriciteit. De kosten van zonne-energie zijn sinds 2008 met 80% gedaald. Op sommige plaatsen zetten nieuwe leveringscontracten al prijzen zo laag als 0,06 dollarcent per kilowattuur, wat zonne-energie volledig concurrerend met kolen en gas maakt.
PS Events: What Economics is Missing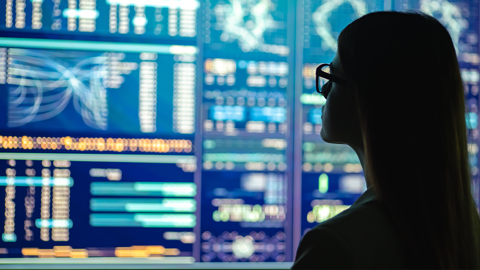 PS Events: What Economics is Missing
Our latest event, What Economics is Missing, is now live.
Click the link below for opening remarks from Dani Rodrik, followed by a discussion among Ashwini Deshpande, Raquel Fernández, Minouche Shafik, and Vera Songwe on how to achieve inclusivity in economics.

De INDC's geven aan dat de capaciteit voor hernieuwbare energie tussen nu en 2030 vier maal sneller zal groeien dan die voor fossiele brandstoffen, waarbij 70% van de investeringen in hernieuwbare energie in opkomende en ontwikkelende economieën zal plaatsvinden. Deze investeringen moeten vergezeld gaan van een versnelde vooruitgang in batterij-technologie, of andere gereedschappen die de vraag naar elektriciteit kunnen combineren met een onregelmatige aanvoer. Maar is er geen twijfel mogelijk dat de wereld tegen het midden van de eeuw een kosteneffectief elektriciteitssysteem zonder koolstofuitstoot moet hebben kunnen opgebouwd.
En toch is koolstofvrije energie, hoe belangrijk ook, onvoldoende, omdat elektriciteit momenteel verantwoordelijk is voor maar 20% van de totale wereldenergieconsumptie. Er zijn bredere veranderingen aan het mondiale energiesysteem vereist.
Wegtransport en luchtvaart, die momenteel vrijwel geheel afhankelijk zijn van vloeibare fossiele brandstoffen, zijn samen verantwoordelijk voor bijna 30% van de totale energieconsumptie. Het koolstofvrij maken van deze activiteiten zal ofwel elektrificatie vereisen ofwel het gebruik van waterstof- of biobrandstoffen. Dit is zeker haalbaar, maar het zal tijd kosten.
Het verwarmen van gebouwen is nog een andere gebied waar grote veranderingen nodig zijn. Hier zou een groter gebruik van koolstofvrije elektriciteit in plaats van op fossiele brandstoffen gebaseerde energie een grote impact kunnen hebben. Maar er bestaan ook belangrijke kansen om gebouwen en steden te ontwerpen en bouwen die substantieel energie-efficiënter zijn. Met een mondiale stedelijke bevolking die verwacht wordt in 2050 met 2,5 miljard gestegen te zijn is het cruciaal dat we deze kansen pakken.
Het energiegebruik van de zware industrie echter presenteert uitdagingen die vaak genegeerd worden. Metalen, chemische stoffen, en plastics zijn cruciale bouwstenen van de moderne economie en maken gebruik van processen die niet makkelijk geëlektrificeerd kunnen worden. Hier kan koolstofvrij maken de toepassing van koolstofafvang en -opslag technologieën vereisen, terwijl nieuw ontworpen bouwmaterialen de vraag naar koolstof-intensieve stoffen zou kunnen verminderen.
Vanwege deze uitdagingen zullen fossiele brandstoffen ongetwijfeld nog lange tijd een rol spelen in de industrie, zelfs terwijl hun rol in de elektriciteitsopwekking afneemt. Qua elektriciteitsopwekking impliceren de INDC's zelfs nog steeds significante nieuwe investeringen in kolen- of gascapaciteit. Samen genomen suggereren de INDC's  dat kolen in 2030 nog steeds verantwoordelijk zijn voor 35% van de mondiale elektriciteitsopwekking.
Maar die mate van kolenopwekking is waarschijnlijk niet te verenigen met het doel van beneden de 2°C. En omdat kolen- en gascentrales 50 jaar of meer meegaan zullen zulke investeringen het risico verhogen ofwel de uitstoot te beperken op niveaus die niet verenigbaar zijn met het klimaatverdrag, of tot de dwang enorme activa-afschrijvingen te moeten doen.
De uitdaging is nu om een economisch zinnig pad te vinden dat opkomende economieën is staat stelt hun groeiende energiebehoefte te vervullen onder verzekering dat de wereld zijn klimaatdoelen behaalt. Het is technisch mogelijk. Maar het zal actie vereisen van zeer veel verschillende actoren.
Regeringen hebben hier een cruciale rol te vervullen, maar ook gevestigde fossiele brandstoffenproducenten zowel als nieuwe bedrijven die nieuwe technologieën inzetten of ontwikkelen. Ngo's kunnen helpen het benodigde beleid vast te stellen en regeringen en bedrijven verantwoordelijk te houden. Individuele consumenten zijn ook belangrijk omdat hun gedrag de energievraag vormgeeft.
Ondanks hun gevarieerde achtergrond, economische belangen, en visies moeten al deze actoren zich in een geïnformeerd debat mengen dat alle complexiteiten van de aanstaande uitdaging behandelt. De gezamenlijke doelstelling is helder: om een economie met weinig koolstof op te bouwen die de mondiale temperaturen ruim onder de 2 graden Celsius boven pre-industriële niveaus houdt, terwijl die welvaart levert voor een wereld van tien miljard mensen of meer.
Vertaling Melle Trap