Массы мобилизуются для климатического лидерства
,
ЛОНДОН – В этом году экстремальные погодные явления обрушились на нашу планету, подвергнув население, живущее в уязвимых регионах, возрастающему воздействию изменения климата. Каждый день мы узнаём о новых опасных последствиях добычи и сжигания ископаемого топлива (и испытываем эти последствия на себе). Наводнения, засухи и лесные пожары становятся всё более опасными для жизни, а климат – всё более суровым.
До конца года Межправительственная группа экспертов по изменению климата (IPCC), созданная при ООН для научного изучения этого вопроса, представит очередной большой доклад, который готовился четыре года. В нём будут в деталях описаны разрушительные последствия, которые ожидают нас в том случае, если мы не удержим рост среднемировой температуры в пределах 1,5°C относительно доиндустриального уровня. Несмотря на принятые правительством и бизнесом обязательства, мы уже достигли отметки 1°C, и результаты ужасают. Нам необходимы срочные перемены.
К счастью, быстрые действия по снижению выбросов парниковых газов приносят мгновенные выгоды. В период с 2001 по 2011 годы Калифорния закрыла восемь электростанций, сжигавших уголь и нефтепродукты, и уже буквально в течение года у матерей, живущих рядом с этими объектами, повысился уровень рождаемости.
Ради наступления новой эры чистого воздуха и улучшенного здоровья, население по всему миру начинает высказывать своё мнение, давая ясно понять властям, чего именно хочет общество: экономику, свободную от ископаемого топлива. И оно будет и дальше требовать реальных действий, которые позволят оставить в земле ископаемое топливо и перейти на более справедливые и устойчивые формы энергии.
Данные науки об изменении климата убедительны; технологии, помогающие решить эту проблему, уже доступны; необходимое финансирование мобилизуется. Кроме того, быстро расширяющееся общественное движение вдохновляется универсальностью выгод чистого энергетического будущего: люди готовы стать той переменой, которую они хотят увидеть в мире.
8 сентября прошла акция Rise for Climate («Встанем на защиту климата»), мобилизовавшая по всему миру 250 тысяч человек, которые приняли участие в более чем 900 мероприятиях в 95 странах. Эта акция задала тон для серии предстоящих политических мероприятий по борьбе с изменением климата; в их числе Глобальный саммит климатических действий и саммит «Одна планета», которые пройдут в сентябре, а также декабрьская Конференция ООН по изменению климата в Польше (COP24). На каждом из этих мероприятий политики будут поставлены перед необходимостью признать неприкрашенную реальность климатического кризиса и начать принимать конкретные действия для его преодоления.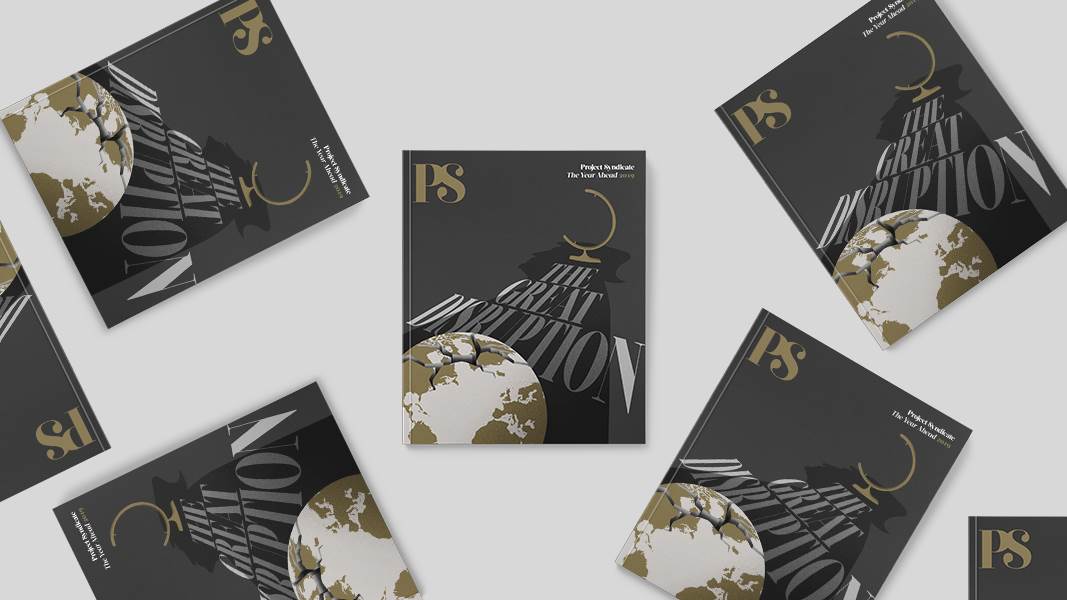 The Year Ahead 2019
Featuring commentaries by Joseph Stiglitz, Sri Mulyani Indrawati, Angus Deaton, Célestin Monga, Jean-Claude Juncker, and other leading thinkers. Now available for pre-order.
Подобная международная мобилизация городов, групп гражданского общества, бизнеса и частных лиц на пяти континентах демонстрирует эффективность народной силы. Именно эта сила становилась мотором побед в борьбе за гражданские права, начиная с отмены рабства и заканчивая современным движением в защиту прав и достоинства представителей ЛГБТ-сообщества. И она вновь была видна в ключевые моменты усилий по борьбе с изменением климата – усилий, которые во многом являются часть более широкой борьбы за справедливость.
В 2014 году первый Народный климатический марш в Нью-Йорке собрал 400 тысяч человек и создал условия для более активных действий во всём мире в последующие годы. Гражданское общество помогло убедить мировых лидеров в необходимости подписать Парижское климатическое соглашение в 2015 году; оно заставило власти взять на себя ответственность за выполнение национальных целей по снижению объёмов выбросов. Тем временем, как частные лица, так и группы гражданского общества продолжают требовать от компаний, университетов и других учреждений, чтобы они  отказались от ископаемого топлива и инвестировали средства в возобновляемые источники энергии. Подобные движения создали пространство, позволяющее действовать дальновидным политикам.
Впрочем, климатический кризис продолжает нарастать, и это говорит о том, что нам предстоит пройти ещё долгий путь. В одном только нынешнем году катастрофические периоды жары поразили Северную Африку, Европу, Японию, Пакистан, Австралию и Аргентину. Смертоносные лесные пожары унесли жизни и уничтожили имущество стоимостью в миллиарды долларов в Греции, Швеции, США и России. Засухи обрушились на Кению и Сомали, а Афганистан и ЮАР столкнулись с сильным дефицитом воды. Гавайи, Индия, Оман и Йемен пострадали от сильных ураганов и наводнений Тем временем, толщина льда в Беринговом море достигла рекордно низкого уровня. Апрель стал четырёхсотым подряд месяцем, в котором глобальные температуры оказались выше среднего уровня XX века.
Все люди обязаны подняться и потребовать срочных действий. Лишь объединившись, мы сможем организовать общественную поддержку для климатического лидерства и задать правильный импульс для быстрого перехода к устойчивому и равноправному миру.