La gestión de la política del agua
AMMÁN – El próximo Día Mundial del Agua, el 22 de marzo, es una oportunidad para llamar la atención sobre algo que para muchos países ya es una triste realidad: la disponibilidad de agua potable se está volviendo un factor estratégico cada vez más determinante en los asuntos regionales y globales. Las consecuencias de no gestionar los recursos hídricos con extremo cuidado pueden ser devastadoras.
El año pasado, el informe de las Naciones Unidas sobre desarrollo de los recursos hídricos destacó una vez más cómo la brecha creciente entre la demanda y la oferta puede ser fuente de conflictos. El Foro Económico Mundial evaluó que las crisis por el agua hoy son la mayor amenaza global: más peligrosas que un atentado terrorista o una debacle financiera, y más probables que un incidente con armas de destrucción masiva. Y hay investigaciones del centro de estudios Strategic Foresight Group que muestran la importancia de la buena gestión del agua: es muy difícil que haya una guerra entre países que administran en forma conjunta recursos hídricos compartidos.
Medio Oriente es un trágico ejemplo de las consecuencias de la falta de cooperación regional. Irak, Siria y Turquía han competido por cada metro cúbico de los ríos Tigris y Éufrates. Y el resultado fue que todos perdieron. Importantes partes de las cuencas de ambos ríos hoy están bajo control de actores no estatales. Y la escasez de agua agravó la crisis de refugiados de la región (en sí misma, un ejemplo perfecto de mala administración).
Lo más triste es que la tragedia se podía evitar. En 2010, en el Foro para el Oeste de Asia y el Norte de África, en Ammán, propusimos la creación de "círculos de cooperación" para institucionalizar la colaboración entre Irak, Jordania, Líbano, Siria y Turquía en cuestiones ambientales e hídricas. Un acuerdo similar hubiera ayudado a gestionar los recursos ambientales compartidos por Jordania, Israel y Palestina.
Una organización supranacional, de haberse creado, hubiera servido para elaborar estrategias conjuntas para el manejo de sequías, la coordinación de esquemas de cultivo, el desarrollo de criterios comunes para la supervisión de flujos fluviales y la implementación de planes de inversión para la creación de oportunidades económicas y el desarrollo de tecnologías de tratamiento del agua.
Otras regiones han hecho precisamente eso. Países que comparten ríos en África, el sudeste de Asia y América latina se dieron cuenta de que los intereses nacionales y la estabilidad regional pueden reforzarse mutuamente cuando las necesidades humanas se ponen por encima del chauvinismo.
PS Events: What Economics is Missing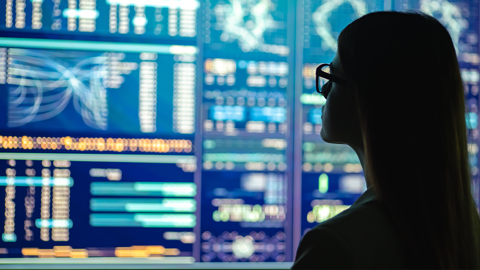 PS Events: What Economics is Missing
Our latest event, What Economics is Missing, is now live.
Click the link below for opening remarks from Dani Rodrik, followed by a discussion among Ashwini Deshpande, Raquel Fernández, Minouche Shafik, and Vera Songwe on how to achieve inclusivity in economics.

El año pasado, como parte de los Objetivos de Desarrollo Sostenible de la ONU, la comunidad internacional se comprometió a "garantizar la disponibilidad de agua y su gestión sostenible y el saneamiento para todos". Este compromiso incluye la meta de "ampliar la cooperación internacional".
Los encargados de implementarlo deben recordar que la cooperación en asuntos hídricos no es solo firmar tratados y tener reuniones. También implica la planificación conjunta de proyectos de infraestructura, la gestión de inundaciones y sequías, el desarrollo de una estrategia integral contra el cambio climático, la protección de la calidad de los cursos de agua y la celebración periódica de cumbres para resolver posibles tensiones entre las necesidades de agua y otros bienes públicos.
El Strategic Foresight Group ha elaborado un "cociente de cooperación hídrica" que puede servir como medida del grado de colaboración entre países que comparten cuencas fluviales y lagos. De 263 cuencas fluviales compartidas, solo la cuarta parte cuenta con organismos de cooperación realmente funcionales. Es fundamental que dentro del plazo fijado para el cumplimiento de los ODS (2030), todas las cuencas fluviales compartidas del mundo tengan organismos de esa clase.
La cooperación transfronteriza reporta grandes dividendos a los habitantes pobres de los países en desarrollo. El acuerdo entre naciones para la construcción y la gestión de infraestructuras fundamentales reduce demoras, ahorra costos y permite un reparto óptimo de los beneficios. Si todos los países en desarrollo con cuencas fluviales compartidas cooperaran con sus vecinos, sus índices de crecimiento económico probablemente aumentarían un punto porcentual o más.
La comunidad internacional debe alentar dicha cooperación, mediante la creación de instrumentos financieros que habiliten fondos en forma concesional y preferencial. Puede ser que al principio, un Plan Marshall para las cuencas fluviales compartidas parezca una propuesta cara; pero el costo de la inacción puede ser mucho mayor (basta pensar en la amenaza que solo para Europa supone la entrada masiva de refugiados).
Además, la comunidad internacional debe actuar sin demora para preservar infraestructuras hídricas cruciales de actos de violencia y terrorismo. Muchos ríos, incluidos el Tigris y el Éufrates, han sido y siguen siendo cunas de civilización. La ONU debe analizar la creación de fuerzas de paz especiales para protegerlos.
Por último, el derecho internacional debe apuntar no solo a resolver conflictos, sino a prevenirlos. En particular, se necesita un firme tratado internacional que regule la descarga de efluentes en cuerpos hídricos. En la actualidad, la mayoría de los desacuerdos en torno al agua tienen que ver con el reparto de las cantidades, pero en el futuro, los conflictos serán cada vez más por la calidad del agua, conforme las prácticas de irrigación, la industrialización y la urbanización contribuyan a aumentar los niveles de contaminación.
El Día Mundial del Agua es la ocasión ideal para iniciar una nueva agenda en pos de un uso prudente del agua. Pero todos los días deben ser días de trabajar juntos para gestionar uno de los recursos más importantes del planeta.
Traducción: Esteban Flamini