El Estado recupera la energía
LONDRES – Aunque reine la incertidumbre en el mercado energético mundial actual, algo queda claro: los gobiernos están reafirmando su papel fundamental. El motivo es más pragmático que ideológico y los detalles varían en los distintos países, pero la tendencia es inconfundible. Los gobiernos, independientemente de sus tendencias políticas, están recuperando el control de un mercado que habían dejado en gran medida en manos de empresas privadas y solo con una regulación limitada. Puede decirse que para muchas economías occidentales esto representa el mayor traspaso de poder económico entre los sectores público y privado desde la Segunda Guerra Mundial.
Esta nueva asertividad estatal deriva en parte de los enormes aumentos de precios que amenazan con crear pobreza energética a gran escala y el colapso de algunas empresas que requieren mucha energía. Después de años de inversión insuficiente en el sector, el aumento de la demanda energética posterior a la pandemia de la COVID-19, especialmente en Asia, llevó inevitablemente a un salto de los precios. El costo del gas natural para los consumidores en la Unión Europea aumentó el 12 % en el segundo semestre de 2021.
Pero esto solo fue el preludio de los actuales aumentos de precios que causó la invasión rusa de Ucrania. El plan de la UE para reducir las importaciones de gas natural ruso en dos tercios para 2023, junto con la reducción del aprovisionamiento de Rusia a países como Alemania y Finlandia, llevaron a que el precio europeo de referencia en junio de este año fuera el quíntuple del de 12 meses antes. Una estimación predijo que las facturas para los consumidores promedio de energía en gran Bretaña —que importa poco gas ruso, pero depende del mercado mundial para cubrir el 50 %de sus necesidades diarias— habrán cuadruplicado su nivel de 2021 para principios del año que viene.
Otro poderoso factor que impulsa la intervención gubernamental es el cambio climático. El carbón encabezó el aumento de la demanda energética del último año, sigue siendo la fuente predominante de electricidad en Asia y su uso llevó a que las emisiones de gases de efecto invernadero regresen al nivel previo a la pandemia. A pesar del fuerte crecimiento de las energías renovables como la eólica y la solar, la continua dependencia mundial de los hidrocarburos implica que, sin intervenciones gubernamentales adicionales, las emisiones seguirán aumentando por muchos años.
Las fuerzas del mercado no pueden solucionar ninguno de esos desafíos por sí solas. Si no se fija un precio para el carbono o se ponen en vigor otras medidas regulatorias que solo los gobiernos pueden implementar, la gente seguirá usando automóviles a gasolina. Las fuerzas del mercado no pueden hacer mucho para ayudar a las familias que enfrentan un brusco aumento del costo de un producto básico esencial. Tampoco pueden redistribuir las ganancias extraordinarias que obtuvieron empresas como la saudí Aramco —que declaró beneficios récord de 48 400 millones de dólares en el segundo trimestre de este año— entre las muchas empresas más pequeñas que dependen de la energía.
La intervención estatal en el mercado energético está adoptando muchas formas diversas. El gobierno alemán anunció que planea usar el 2 % de las tierras del país para la producción de energía eólica, y está diseñando esquemas de racionamiento de emergencia para gestionar la escasez energética que prevé para el invierno debido a los cortes de gas de Rusia. Todos los hogares británicos recibieron inicialmente una dádiva de 400 libras esterlinas (450 dólares) como asistencia para cubrir los aumentos de precio de la energía, financiados en parte con un impuesto a las ganancias extraordinarias de los productores de gas y petróleo. Pero eso no fue suficiente y, después de asumir como primera ministra de ese país, Liz Truss fijó un tope a las facturas eléctricas de los hogares durante dos años y ofreció apoyo en el corto plazo a los usuarios comerciales. Para aumentar la oferta energética local, otorgó nuevas licencias petroleras y gasíferas en el mar del Norte y eliminó la prohibición de la fracturación hidráulica. La agenda verde del Reino Unido sigue vigente, pero no su implementación. No se otorgarán licencias nuevas para automóviles a gasolina o gasoil a partir de 2030, pero, por el momento, la intervención gubernamental está centrada en los controles de precios y el aumento de la producción de hidrocarburos.
Subscribe to PS Digital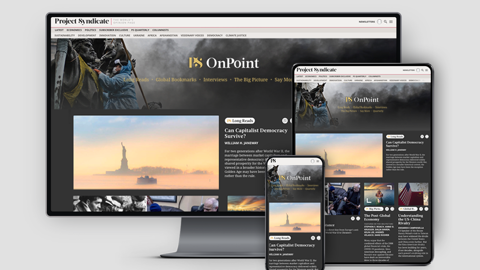 Subscribe to PS Digital
Access every new PS commentary, our entire On Point suite of subscriber-exclusive content – including Longer Reads, Insider Interviews, Big Picture/Big Question, and Say More – and the full PS archive.
Del otro lado del Atlántico, el presidente estadounidense Joe Biden aprobó hace poco la Ley para la Reducción de la Inflación, con subsidios por 27 000 millones de dólares para ayudar a los hogares con ingresos bajos y medios a volcar su consumo a las energías limpias, y para financiar al sector energético nuclear del país, que funciona a pérdida. En Francia, el presidente Emmanuel Macron comenzó el proceso de nacionalizar completamente la empresa de servicios públicos EDF, una antigua insignia de la fortaleza industrial francesa que sufrió dos décadas de fracasos administrativos y técnicos. Y se redoblaron los controles a los precios de la energía en ese país y en gran parte de Europa continental.
Desafortunadamente, esas y otras muchas iniciativas gubernamentales recientes son respuestas poco sistemáticas a los desafíos fundamentales que plantean la inseguridad energética y el cambio climático. Demasiadas de esas medidas no fueron evaluadas adecuadamente, son ineficientes y no logran solucionar los obstáculos subyacentes al cambio.
Por ejemplo, un gran desplazamiento hacia los vehículos eléctricos solo tiene sentido si se cuenta tanto con las redes de carga como con la provisión segura de los materiales de los que dependen; las entregas universales de pequeños montos de efectivo son costosas y no solucionan la pobreza energética concentrada a largo plazo; y las políticas para aumentar la generación de energía eólica son irrelevantes a menos que se implemente la infraestructura necesaria para aprovechar la oferta eléctrica distribuida.
Los gobiernos buscan soluciones de corto plazo que demuestren que están haciendo algo, pero las políticas resultantes no siempre son las más baratas o eficaces, y muchas no son otra cosa que arreglos temporales. En ninguno de los países que mencionamos antes hay consenso sobre las políticas energéticas de largo plazo.
De todas formas, la tendencia hacia una mayor intervención gubernamental ya quedó bien establecida. A medida que se revelen las limitaciones de las políticas específicas, los responsables tendrán que intervenir más aún. El Estado tendrá que ampliar su papel, especialmente para ocuparse de la brecha que surgió en la inversión. Hacen falta fondos adicionales para cubrir la demanda futura de todos los tipos de energía e infraestructuras asociadas. Para financiar la transición hacia una economía con bajo consumo de carbono serán necesarias sumas enormes.
Es probable que los gobiernos sean la fuente principal del capital necesario, además de proporcionar garantías y subsidios al sector privado, pero no hay certeza de que vayan a responder adecuadamente —muchos de ellos ya sufren dificultades financieras por la COVID-19—. En el Reino Unido, el Partido Laborista (opositor), que lidera cómodamente las encuestas, prometió crear una nueva gran empresa energética británica estatal cuyo objetivo será que el sector eléctrico deje de emitir carbono para 2030.
Ninguna de estas acciones es la receta para un resultado ideal. La tarea de garantizar una oferta energética continua y asequible es demasiado importante como para dejarla en manos del mercado, y demasiado compleja como para que los ministros y burócratas se hagan cargo de ella. Todos ellos deben participar, pero ninguno puede lograrlo por sí solo.
La lógica indica que la solución está en los acuerdos de cooperación, mediante los cuales los gobiernos fijarán los objetivos y normas energéticos, y las empresas del sector privado competirán para cubrir las metas conjuntas. Pero, de momento, esa colaboración y equilibrio parecen solo una aspiración distante.
Traducción al español por Ant-Translation