Państwo Odzyskuje Energię
LONDYN - Chociaż na dzisiejszym globalnym rynku energetycznym panuje niepewność, jedna rzecz stała się jasna: rządy ponownie podkreślają swoją główną rolę. Motywy są bardziej pragmatyczne niż ideologiczne, a szczegóły różnią się w zależności od kraju, ale trend jest jednoznaczny. Rządy wszystkich opcji politycznych przejmują kontrolę nad rynkiem, który wcześniej był w dużej mierze pozostawiony firmom prywatnym z ograniczoną regulacją. W wielu gospodarkach zachodnich stanowi to prawdopodobnie największą zmianę równowagi pomiędzy publiczną i prywatną władzą gospodarczą od czasów II wojny światowej.
Nowa asertywność państwa wynika częściowo z ogromnych podwyżek cen, które grożą ubóstwem energetycznym na dużą skalę i upadkiem niektórych energochłonnych przedsiębiorstw. Po latach niedoinwestowania sektora, gwałtowny wzrost zapotrzebowania na energię w wyniku pandemii COVID-19 - zwłaszcza w Azji - nieuchronnie spowodował skok cen. Koszt gazu ziemnego dla konsumentów w Unii Europejskiej wzrósł o 12% w drugiej połowie 2021 roku.
Ale było to tylko preludium do obecnych skoków cenowych wynikających z inwazji Rosji na Ukrainę. Unijny plan ograniczenia importu rosyjskiego gazu ziemnego o dwie trzecie do 2023 roku, w połączeniu z ograniczeniem przez Rosję dostaw do krajów takich jak Niemcy czy Finlandia, spowodował pięciokrotny wzrost cen w ciągu 12 miesięcy do czerwca tego roku. Według jednego z szacunków, średnie rachunki za energię dla konsumentów w Wielkiej Brytanii - która importuje niewiele rosyjskiego gazu, ale polega na globalnym rynku dla 50% swojego dziennego zapotrzebowania - przewidywano, że na początku przyszłego roku będą czterokrotnie wyższe od poziomu z 2021 roku.
Drugim potężnym czynnikiem zmuszającym rządy do interwencji są zmiany klimatyczne. Gwałtowny wzrost zapotrzebowania na energię w ciągu ostatniego roku został spowodowany przez węgiel, który pozostaje dominującym źródłem energii w Azji, powodując powrót emisji gazów cieplarnianych do poziomu sprzed pandemii. Pomimo silnego wzrostu w zakresie odnawialnych źródeł energii, takich jak wiatr i słońce, stała zależność świata od węglowodorów oznacza, że bez dalszych interwencji rządowych emisje będą nadal rosły przez kilka najbliższych lat.
Żadne z tych wyzwań nie może być rozwiązane przez same siły rynkowe. Bez ceny węgla lub innych środków regulacyjnych, które mogą wprowadzić tylko rządy, ludzie nadal będą korzystać z samochodów napędzanych benzyną. Siły rynkowe mogą niewiele pomóc rodzinom w obliczu nagłego wzrostu kosztów podstawowych towarów. Rynki nie mogą również rozdzielić nadzwyczajnych zysków firm takich jak Saudi Aramco, które odnotowały rekordowy zysk w wysokości 48,4 miliarda dolarów w drugim kwartale tego roku, na wiele mniejszych przedsiębiorstw, dla których energia jest kluczowym składnikiem.
Interwencja państw na rynku energetycznym przybiera wiele różnych form. Rząd niemiecki ogłosił plany wykorzystania 2% powierzchni kraju do produkcji energii wiatrowej i opracowuje awaryjne programy racjonowania, aby poradzić sobie z przewidywanymi zimowymi niedoborami energii po odcięciu przez Rosję dostaw gazu. Wszystkie brytyjskie gospodarstwa domowe otrzymały początkowo 400 funtów (450 dolarów), aby pomóc z rosnącymi rachunkami za energię, częściowo finansowanymi przez nadzwyczajny podatek od producentów ropy i gazu. Okazało się to jednak niewystarczające. Liz Truss, po objęciu stanowiska premiera Wielkiej Brytanii, ograniczyła rachunki za energię w gospodarstwach domowych na dwa lata i zaoferowała krótkoterminowe wsparcie dla użytkowników biznesowych. Aby zwiększyć krajowe dostawy energii, przyznała nowe koncesje na wydobycie ropy i gazu z Morza Północnego oraz zniosła moratorium na frackowanie. Zielony program Wielkiej Brytanii nominalnie pozostaje w mocy, gdyż od 2030 r. nie będą dopuszczane do ruchu nowe samochody napędzane benzyną lub olejem napędowym, ale na razie interwencja rządu skupia się na kontroli cen i zwiększeniu produkcji węglowodorów.
CYBER MONDAY SALE: Save $35 on all new PS subscriptions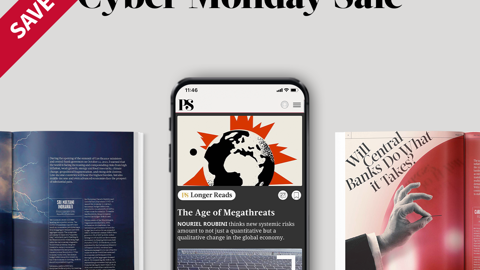 CYBER MONDAY SALE: Save $35 on all new PS subscriptions
For a limited time, you can subscribe to PS for as little as $49.99. Click the button below to find the subscription tier that is right for you.

Po drugiej stronie Atlantyku, uchwalona została niedawno przez prezydenta USA Joe Bidena ustawa o redukcji inflacji przewiduje 27 miliardów dolarów na pomoc amerykańskim gospodarstwom domowym o niskich i średnich dochodach w przestawieniu się na czystszą energię, a także środki na utrzymanie przynoszącego straty sektora energetyki jądrowej w tym kraju. We Francji prezydent Emmanuel Macron jest w trakcie pełnej nacjonalizacji przedsiębiorstwa energetycznego EDF - dawnego sztandaru francuskiej potęgi przemysłowej, który przez dwie dekady ponosił porażki zarządcze i techniczne. W tym kraju i w całej Europie kontynentalnej zaostrzono kontrolę cen energii.
Zarówno to jak i wiele innych niedawnych inicjatyw rządowych to fragmentaryczne odpowiedzi na podstawowe wyzwania związane z brakiem bezpieczeństwa energetycznego i zmianami klimatycznymi. Zbyt wiele środków nie zostało dostatecznie przemyślanych i są one mało opłacalne i nie uwzględniają podstawowych przeszkód na drodze do zmian.
Na przykład poważne przejście na pojazdy elektryczne ma sens tylko wtedy, gdy dostępne są zarówno sieci ładowania, jak i bezpieczne dostawy zaawansowanych materiałów, od których pojazdy te są uzależnione. Niewielkie, powszechne darowizny pieniężne są kosztowne i nie rozwiązują problemu skoncentrowanego, długoterminowego ubóstwa energetycznego. Polityka mająca na celu zwiększenie produkcji energii wiatrowej jest nieistotna, o ile nie istnieje infrastruktura pozwalająca na obsługę rozproszonych dostaw energii elektrycznej.
Rządy sięgają po krótkoterminowe rozwiązania, aby pokazać, że podejmują działania. Jednak powstałe w ten sposób polisy nie zawsze są najtańsze lub najbardziej efektywne, a wiele z nich okazuje się być jedynie tymczasowymi rozwiązaniami. W żadnym z wymienionych krajów nie ma ustalonego konsensusu co do kształtu długoterminowej polityki energetycznej.
Niemniej jednak tendencja do większej interwencji państwa w sektorze energetycznym jest dobrze ugruntowana. W miarę ujawniania ograniczeń poszczególnych polityk, decydenci będą reagować większą, a nie mniejszą interwencją. Rola państwa będzie musiała się jeszcze bardziej rozszerzyć, między innymi po to, aby wypełnić powstałą lukę inwestycyjną. Potrzebne są dodatkowe fundusze, aby zaspokoić przyszłe zapotrzebowanie na wszystkie formy energii i związaną z nimi infrastrukturę. Finansowanie przejścia na gospodarkę niskoemisyjną będzie wymagało ogromnych kwot.
Rządy będą prawdopodobnie głównym źródłem niezbędnego kapitału, jak również dostarczą gwarancji i dotacji dla sektora prywatnego. Jednak to, czy rządy, których finanse są już nadwyrężone przez COVID-19, zareagują odpowiednio, jest dalekie od pewności. W Wielkiej Brytanii opozycyjna Partia Pracy, mająca obecnie znaczną przewagę w sondażach, obiecała utworzyć nową publiczną spółkę Great British Energy, która do 2030 roku ma zapewnić bezemisyjny sektor energii elektrycznej.
Żadna z tych rzeczy nie jest receptą na idealny wynik. Zadanie zapewnienia ciągłych i przystępnych cenowo dostaw energii jest zbyt ważne, by pozostawić je rynkowi, i zbyt złożone, by przejęli je ministrowie i biurokraci. Zaangażowanie obu tych podmiotów jest konieczne, ale żaden z nich nie jest wystarczający.
Logika wskazuje na współpracę, w ramach której rządy ustalają cele i standardy energetyczne, a firmy z sektora prywatnego konkurują o udział w realizacji ogólnych celów. Jednak osiągnięcie takiej współpracy i równowagi wydaje się obecnie jedynie odległą aspiracją.
Z angielskiego przetłumaczyła Marz McNamer