O Estado está a reaver a energia
LONDRES – Apesar de no actual mercado global da energia prevalecer a incerteza, uma coisa ficou clara: os governos estão a reafirmar o seu papel central. O motivo é mais pragmático que ideológico e os detalhes variam de país para país, mas a tendência é inequívoca. Governos de todas as sensibilidades políticas estão a recuperar o controlo de um mercado que tinha sido em grande medida deixado a empresas privadas, apenas com uma regulação limitada. Em muitas economias ocidentais, isto representará possivelmente a maior alteração no equilíbrio entre poder económico público e privado desde a II Guerra Mundial.
A recentemente encontrada assertividade estatal decorre em parte dos enormes aumentos de preços, que ameaçam uma pobreza energética em larga escala, e do colapso de algumas actividades intensivas em energia. Depois de anos de investimento deficitário no sector, o aumento na procura por energia verificado após a pandemia da COVID-19, especialmente na Ásia, causou a subida inevitável dos preços. O custo do gás natural para os consumidores na União Europeia subiu 12% na segunda metade de 2021.
Mas isto foi apenas um prelúdio para as actuais subidas de preços resultantes da invasão da Ucrânia pela Rússia. O plano da UE para reduzir as suas importações de gás natural russo em dois terços até 2023, juntamente com a redução dos fornecimentos russos a países como a Alemanha e a Finlândia, fez com que o preço de referência europeu aumentasse para o quíntuplo nos 12 meses decorridos até Junho do corrente ano. De acordo com uma estimativa, prevê-se que o valor médio da factura da energia a suportar pelos consumidores na Grã-Bretanha (que não importa muito gás da Rússia, mas que depende do mercado global para 50% das suas necessidades diárias) atinja um valor quatro vezes superior ao seu nível de 2021 no início do próximo ano.
Um outro factor importante que está a promover a intervenção climática são as alterações climáticas. A subida da procura por energia durante o ano passado tem sido liderada pelo carvão, que continua a ser a fonte de energia dominante na Ásia, provocando o retorno das emissões de gases com efeito de estufa aos seus níveis pré-pandemia. Apesar do forte crescimento de energias renováveis como a eólica e a solar, a continuação da dependência mundial dos hidrocarbonetos significa que, na ausência de intervenções governamentais adicionais, as emissões continuarão a aumentar durante vários anos.
Nenhum destes desafios pode ser resolvido apenas pelas forças do mercado. Sem um preço para o carbono ou outras medidas regulamentares que só os governos podem implementar, as pessoas continuarão a usar carros movidos a gasolina. As forças do mercado não podem fazer muito pelas famílias que enfrentem uma subida súbita do custo de uma mercadoria essencial. Nem os mercados conseguem redistribuir os ganhos extraordinários registados por empresas como a Saudi Aramco, que comunicou um lucro recorde de 48,4 mil milhões de dólares no segundo trimestre deste ano, pelas muitas empresas mais pequenas para quem a energia é um insumo crucial.
A intervenção estatal no mercado da energia está a assumir muitas e variadas formas. O governo alemão anunciou planos para utilizar 2% do território do país na produção de energia eólica, e está a elaborar programas de racionamento para gerir a prevista escassez de energia durante o Inverno, na sequência do corte de fornecimento de gás pela Rússia. Todas as famílias britânicas receberam inicialmente uma soma no valor de 400 libras (450 dólares) para ajudá-las a fazer face à subida da factura energética, tendo essa soma sido parcialmente financiada por um imposto extraordinário sobre os produtores de petróleo e gás. Mas isto provou não ser suficiente, e assim que se tornou a primeira-ministra britânica, Liz Truss aplicou um tecto às facturas energéticas das famílias durante dois anos e ofereceu apoios de curto prazo aos utilizadores empresariais. Para aumentar as reservas nacionais de energia, concedeu novas licenças para exploração de petróleo e gás no Mar do Norte e revogou a moratória sobre o fracking (NdT: fracturação hidráulica). A agenda verde do Reino Unido permanece em vigor em termos nominais, com a proibição de registo de carros a gasolina e a gasóleo a partir de 2030 mas, de momento, a intervenção governamental está centrada no controlo dos preços e no aumento da produção de hidrocarbonetos.
CYBER MONDAY SALE: Save $35 on all new PS subscriptions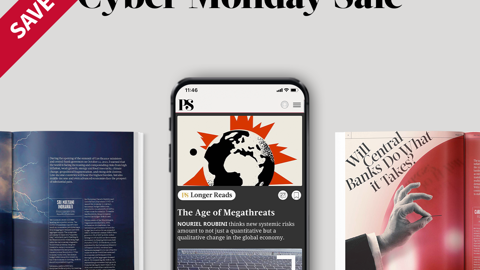 CYBER MONDAY SALE: Save $35 on all new PS subscriptions
For a limited time, you can subscribe to PS for as little as $49.99. Click the button below to find the subscription tier that is right for you.

No outro lado do Atlântico, a Lei para Redução da Inflação, recentemente aprovada pelo presidente dos EUA, Joe Biden, distribuiu 27 mil milhões de dólares para ajudar os agregados americanos de baixos e médios rendimentos na conversão para emergias mais limpas, além de financiar a manutenção do deficitário sector nacional de energia nuclear. Em França, o presidente Emmanuel Macron está a nacionalizar integralmente a empresa de energia EDF, um antigo estandarte da força industrial de França que sofreu duas décadas de falhanços técnicos e de gestão. Foram também reforçados os controlos sobre o preço da energia em França e em grande parte da Europa continental.
Infelizmente, estas e muitas outras iniciativas governamentais recentes representam respostas fragmentadas aos desafios fundamentais da insegurança energética e das alterações climáticas. Existem demasiadas medidas que não são suficientemente reflectidas, que são demasiado caras e que não conseguem resolver os obstáculos subjacentes à mudança.
Por exemplo, uma transição importante no sentido dos veículos eléctricos (VE) só fará sentido se forem disponibilizadas redes de carregamento e se for garantido o fornecimento dos materiais avançados de que dependem os VE. As entregas universais de pequenas somas são dispendiosas e não resolvem a pobreza energética concentrada e de longo prazo. As políticas para aumentar a produção de energia eólica serão irrelevantes se não existir a infra-estrutura para suportar a oferta distribuída de electricidade.
Os governos procuram soluções de curto prazo que demonstrem que estão a agir. Mas as políticas resultantes não são sempre as mais baratas nem as mais eficazes, e muitas acabam por se revelar remendos apenas temporários. Em nenhum dos países acima mencionados existe um consenso estabelecido quanto à configuração de uma política energética para o longo prazo.
Não obstante, a tendência para o aumento da intervenção governamental no sector da energia está consagrada. À medida que forem sendo reveladas as limitações de políticas específicas, os legisladores responderão com mais intervenções, e não com menos. O papel do estado terá de expandir-se ainda mais, especialmente para suprir as necessidades de investimento entretanto surgidas. São necessários fundos adicionais para satisfazer a procura futura por todas as formas de energia e para as infra-estruturas relacionadas. O financiamento da transição para uma economia com baixo teor de carbono exigirá quantias avultadas.
Os governos serão provavelmente a principal origem do capital necessário, além de proporcionarem garantias e subsídios ao sector privado. Mas não é certo que os governos, muitos com as finanças já sobrecarregadas pela COVID-19, respondam da forma adequada. No Reino Unido, o Partido Trabalhista na oposição, actualmente à frente nas sondagens, prometeu criar uma nova empresa pública Britânica de Energia para criar um sector eléctrico livre de carbono até 2030.
Nada disto prefigura uma receita para um resultado ideal. A tarefa de garantir um abastecimento contínuo e acessível de energia é demasiado importante para ser deixada ao mercado e demasiado complexa para ser assumida por ministros e burocratas. É necessário o envolvimento de ambos, mas nenhum será suficiente se for considerado isoladamente.
A lógica aponta para acordos cooperativos em que os governos definam objectivos e normas apara a energia, e as empresas do sector privado concorram para desempenhar o seu papel na consecução das metas globais. Mas conseguir esta colaboração e este equilíbrio parece hoje uma aspiração distante.