La revolución tributaria verde que Europa necesita
LONDRES – Los días 17 y 18 de julio próximos, los líderes de la Unión Europea se reunirán en Bruselas para intentar alcanzar un acuerdo sobre la propuesta del fondo de recuperación de €75 mil millones ($862 mil millones) para el bloque. Actualmente, los estados miembros discrepan en diferentes asuntos, como sus respectivas participaciones en los subsidios y préstamos que incluirá y con qué condiciones, de haberlas, debiera desembolsarse. Una vez las autoridades lleguen a un acuerdo, la pregunta más importante será como gastarán el dinero los estados miembros. La respuesta está lejos de ser obvia.
Los gobiernos tienen dos objetivos potencialmente contradictorios. Primero, las economías europeas necesitan estimular la demanda para compensar por todas las demás restricciones al consumo "social" (restaurantes, bares, salas de conciertos y similares) y apoyar el gasto de aquellos ciudadanos cuyos ingresos han disminuido en esta contingencia. En un documento de trabajo reciente, los investigadores del Instituto ifo de Múnich utilizaron encuestas a firmas alemanas para mostrar que el COVID-19 está teniendo efectos deflacionarios, lo que sugiere que las limitaciones a la demanda son mayores a las de la oferta.
En segundo lugar, los países de Europa deben abrazar más plenamente las oportunidades digitales y lograr avances más rápidos hacia la neutralidad de emisiones de carbono en la década que se avecina. En consecuencia, la Comisión Europea ha propuesto que los estados miembros destinen una proporción considerable de los fondos para la recuperación a inversiones y reformas que promuevan un crecimiento de largo plazo al tiempo al tiempo que facilitan las transiciones verde y digital.
Pero la inversión pública, en temas como nuevos rieles para trenes de alta tecnología, estaciones de carga de vehículos eléctricos o redes de fibra óptica, no hará mucho por estimular el gasto en los próximos años. Tienen que pasar por comités de planeamiento, y toman años en construirse. Por otra parte, los cupones para consumo o los programas de subsidios al desguace de vehículos podrían aumentar rápidamente la demanda, pero poco contribuyen a acelerar la transición de una economía digital sostenible, incluso si se les diera una mano de barniz ecológico.
Sin embargo, existe una manera para que las autoridades eleven la demanda de corto plazo mientras aceleran el paso hacia la neutralidad en las emisiones de carbono: una fuerte reforma tributaria ecológica, combinada con generosas compensaciones a través del sistema tributario y de beneficios, y financiamiento barato para ayudar a que las empresas y hogares hagan los ajustes pertinentes.
Las razones económicas para un plan así son simples y tienen una amplia aceptación. Al hacer que las emisiones de gases con efecto invernadero sean más costosas, los impuestos ecológicos harían que los consumidores y las empresas abandonaran sus actividades contaminantes y volverían rentable la conservación de la energía. Más todavía, la curva predeterminada ascendente de estos impuestos establecería una ruta fiable para los costos futuros de contaminar, lo que da a empresas y hogares la claridad necesaria para decidir invertir en equipos e innovaciones que ahorren energía.
Introductory Offer: Save 30% on PS Digital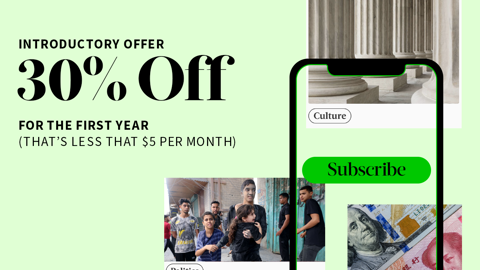 Introductory Offer: Save 30% on PS Digital
Subscribe now to gain greater access to Project Syndicate – including every commentary and our entire On Point suite of subscriber-exclusive content – starting at less than $5 per month.
El sistema de intercambio de emisiones de carbono vigente en Europa no ha sido capaz de dar esta señal de precios. El precio del carbono fue demasiado bajo por demasiado tiempo como para inducir a cambios en el consumo, y demasiado volátil como para dar a las firmas una orientación fiable acerca de los costos de la polución en el futuro.
Los ajustes recientes han hecho que el sistema luzca más como un impuesto al carbono, pero el precio de las emisiones de CO2 sigue por debajo de los €20 por tonelada. De acuerdo con el Banco Mundial, tendría que acercarse a los €50 por tonelada hoy, y alcanzar unos €70 en 2030, para ser consistente con los objetivos de reducción de las emisiones del acuerdo climático de París.
Más todavía, el plan de intercambio de emisiones no cubre tres de los sectores más contaminantes de Europa: la construcción, el transporte y la agricultura. Junto con el procesamiento de desechos y otras actividades, estos tres sectores representan un 55% de las emisiones de gases con efecto invernadero de la UE. Por ello, siguen siendo necesarias valientes reformas tributarias ecológicas en el nivel nacional.
Además, a partir de ahora los estados miembros de la UE deberían reducir de forma permanente los impuestos al trabajo y elevar sus beneficios sociales, lo que daría a la economía un estímulo inmediato a la demanda y fortalecería los incentivos para trabajar.
Las autoridades deberían asegurarse de que los recortes tributarios y el gasto adicional compensen la introducción de los eco-impuestos, los que a su vez se elevarían notablemente a lo largo de la década venidera. Mientras tanto, los fondos de la UE podrían equilibrar en parte el inevitable aumento temporal en los déficits presupuestarios ocasionados por esta combinación de políticas.
Es cierto que los eco-impuestos pueden ser políticamente problemáticos, ya que afectan adversamente a ciertos grupos, como los trabajadores de sectores económicos contaminantes y personas que no se pueden permitir aislar sus hogares o adquirir un vehículo con un uso eficiente de combustible. Pero los nuevos fondos de la UE pueden ayudar a mitigar esos efectos.
A nivel regional, el Fondo para la Transición Justa, el recién creado organismo de la UE, puede apoyar a las economías locales en que haya empresas contaminantes que sean empleadores importantes. Los gobiernos deberían complementar esta ayuda con programas de inversión nacional para hacer que los eco-impuestos tengan una mayor aceptación política en estas regiones.
Sin embargo, no basta con dar a los hogares y empresas señales claras de precios para que reduzcan sus emisiones. También necesitan los medios para hacerlo. Por tanto, la UE debería usar parte de sus nuevos fondos para ofrecer subsidios generosos y financiación barata para las inversiones verdes. Entre los destinatarios deberían estar los municipios, que suelen ser responsables de proyectos de transporte público. Estos tipos de inversiones no solo ayudarían a ganar aceptación política para las reformas ecológicas, sino también darían un impulso a la eficiencia de las nuevas señales de precios, al ayudar a que empresas y hogares las tengan como referencia.
La crisis del COVID-19 está distrayendo al mundo de la constante amenaza del cambio climático. No tiene por qué ser así, ya que el fondo para la recuperación de la UE ofrece a los gobiernos una oportunidad única para hacer pasar la carga tributaria desde el trabajo a la polución. Deberían aceptarla sin dudar.
Traducido del inglés por David Meléndez Tormen