Nejúčinnější pomocí v pandemii je úleva od dluhů
LONDÝN/CAMBRIDGE – Státy ve vyspělém světě reagují na krizi COVID-19 podporou svých domácích ekonomik a finančních soustav, prováděnou smělými a bezprecedentními způsoby a v rozsahu, jaký by byl ještě před třemi měsíci nepředstavitelný.
Naproti tomu, až se tento týden virtuálně sejdou světoví ministři financí a guvernéři centrálních bank na pololetních zasedáních Mezinárodního měnového fondu a Světové banky, budou uskutečněny kroky k posílení mezinárodní soustavy. Nebude to však nic srovnatelného s tím, co země dělají doma.
Historici jako Charles Kindleberger přesvědčivě dokládají, že hospodářská krize 30. let minulého století byla "Velká" v důsledku krachu mezinárodní spolupráce. A byť se na krize, k nimž došlo od té doby, reagovalo koordinovanými zásahy, povětšinou se zaváděly až poté, co lidé utrpěli značnou újmu.
Brettonwoodská konference o rekonstrukci mezinárodní finanční soustavy proběhla až po běsnění světové války. Bradyho plán k vyřešení dluhové krize Latinské Ameriky byl odsouhlasen až poté, co region protrpěl ztracenou dekádu.
Roku 2009 však londýnská schůzka G20 kvůli globální finanční krizi prokázala hodnotu včasného a koordinovaného jednání s cílem omezit škodu vzniklou globálnímu hospodářství, zachovat obchod a podpořit křehké rozvíjející se trhy.
Příští vlna krize COVID-19 se objeví v rozvojovém světě. Podle chmurných, leč možná umírněných odhadů univerzity Imperial College London pravděpodobně zemře kolem 900 000 lidí v Asii a dalších 300 000 v Africe.
Holiday Sale: Save $50 on all new PS subscriptions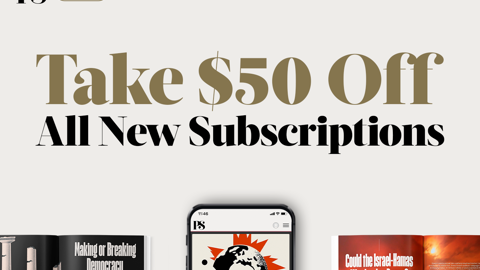 Holiday Sale: Save $50 on all new PS subscriptions
Subscribe now to gain greater access to Project Syndicate – including every commentary and our entire On Point suite of subscriber-exclusive content – starting at just $34.99.
Zatímco Západ k potlačení viru směřuje cestou sociálního odstupu, v rozvojovém světě je izolace vlivem hustě osídlených měst a často přelidněných slumů těžká. Rada, aby si člověk myl ruce, neznamená mnoho, když nemáte přístup k tekoucí vodě. Bez základní záchranné sociální sítě je volba zúžená a neúprosná: buď jít do práce a riskovat nemoc, nebo zůstat doma a hladovět s rodinou.
Nebude-li však nemoc v těchto oblastech potlačena, vrátí se – ve druhé, třetí a čtvrté vlně – jako strašák do všech koutů světa.
Dalekosáhlý hospodářský a finanční rozpad na rozvíjejících se trzích také ohrožuje životaschopnost dodavatelských řetězců, na nichž závisejí všechny země. Zadlužení rozvíjejících se trhů vzhledem ke své velikosti ohrožuje stabilitu globální finanční soustavy, která už teď závisí na silné podpoře centrálních bank.A jelikož na rozvíjející se trhy připadá víc než polovina globálního HDP, ohrožen je i globální růst.
Tak jako Federální rezervní systém USA a další významné centrální banky rozšířily své bilance dříve nepředstavitelnými způsoby, bude zapotřebí, aby mezinárodní společenství tento týden udělalo, řečeno proslulým výrokem dřívějšího prezidenta Evropské centrální banky Maria Draghiho, "cokoli bude zapotřebí" k zachování fungující globální finanční soustavy. Bylo by tragické, kdyby v době, kdy si Spojené státy k pokrytí svých potřeb půjčují dodatečné dva biliony dolarů, byl už dnes namáhaný rozvojový svět tlačen do masivního uskrovňování.
Zaprvé, MMF, Světová banka a regionální rozvojové banky musí být při rozšiřování úvěrů stejně důrazné jako světové centrální banky. Je k tomu třeba uznat, že současné prostředí téměř nulových úrokových sazeb umožňuje oproti dřívějšku víc využívat dluhovou páku a že nemá mnoho smyslu držet rezervy, pokud je nelze zužitkovat právě teď.
V roce 2009 Světová banka své úvěrování téměř ztrojnásobila. Dnes může být na místě ještě ambicióznější cíl, společně s významným posílením subvencovaných úvěrů v době, kdy je nízké výpůjční sazby v bohatých zemích výrazně zlevňují. MMF, který má 150 miliard dolarů ve zlatých rezervách a síť úvěrových limitů u centrálních bank, by kromě osvobození od splátek úroků z dluhu měl být připraven půjčit až bilion dolarů.
Zadruhé, pokud kdy existoval okamžik k využití mezinárodní měny známé jako zvláštní práva čerpání (globální rezervní aktivum MMF), nastal právě teď. Mají-li globální peníze zůstat v rovnováze s domácí měnovou expanzí v bohatých zemích, je naléhavě zapotřebí zvýšit zvláštní práva čerpání výrazně nad bilion dolarů.
Zatřetí, byla by tragédie a travestie, kdyby vystupňovaná globální finanční podpora pro rozvojové země nakonec nepomohla jejich občanům, nýbrž věřitelům těchto zemí. Národní dluhy vzniklé před krizí se musí dostat na vrchol mezinárodní finanční agendy. Měli bychom se teď dohodnout, že jakmile se vyjasní hospodářské dopady krize, budeme postupovat v souladu s takovým systémovým přístupem, jaký bude nezbytný k obnovení udržitelnosti dluhů v řadě zemí rozvíjejících se trhů a rozvojových zemí a současně k zabezpečení jejich vyhlídek na přilákání nových investic.
Nejpřímější a nejrozsáhlejší krátkodobou podporu ale může poskytnout upuštění od splátek dluhů 76 zemí s nízkými a nižšími středními příjmy, jež podporuje Mezinárodní asociace pro rozvoj.
V současnosti je navrženo, aby věřitelské země nabídly pozastavení bilaterálních splátek dluhů na šest až devět měsíců, za cenu 9-13 miliard dolarů. Tento návrh je však omezen jak co do časového rámce, tak co do rozsahu zahrnutých věřitelů.
My navrhujeme upuštění od více než 35 miliard dolarů splatných oficiálním bilaterálním věřitelům v průběhu letošního a příštího roku, protože krize se během šesti měsíců nevyřeší a vlády potřebují mít možnost plánovat výdaje s určitou jistotou.
Tady bude zásadní role Číny, která drží víc než čtvrtinu těchto bilaterálních dluhů. Rozhodnutí Číny být dlouhodobým poskytovatelem financí k investicím do rozvojových ekonomik bylo dosud vítané a její výdaje urychlily rozvoj důležité infrastruktury. Teď nastal čas, aby se Čína společně s dalšími věřiteli ujala úlohy lídra a pro letošek a příští rok se vzdala splátek dluhů.
Když jsme oba před necelými 20 lety snášeli argumenty pro dluhovou úlevu u bezmála 40 vysoce zadlužených chudých zemí, téměř veškerý dluh byl vůči oficiálním bilaterálním či multilaterálním věřitelům a vůči soukromému sektoru jej bylo málo. Dnes je do konce roku 2021 vůči věřitelům ze soukromého sektoru splatných 20 miliard dolarů, často vypůjčených za vysoké úrokové sazby.
Jak uznává Institut pro mezinárodní finance, zastupující soukromé věřitele na rozvíjejících se trzích, soukromý sektor musí nést svůj díl bolesti. Bylo by nehorázné, kdyby se veškeré peníze plynoucí od multilaterálních institucí na pomoc nejchudším zemím nevyužily na zdravotní péči ani na opatření proti chudobě, nýbrž jednoduše na splátky soukromým věřitelům, zejména takovým věřitelům, jako jsou velké americké banky, které i v době krize dál vyplácejí dividendy. Ministři a guvernéři, kteří se tento týden sejdou, by měli své pravomoci spojit s MMF a Světovou bankou, aby soukromý sektor sjednotili kolem dobrovolného plánu k řešení těchto dluhů.
Právě tak jako pandemii lze nejúčinněji a nejméně nákladně potlačit smělými včasnými opatřeními, ponaučení z minulosti říká, že s mezinárodními recesemi a lidskou cenou, jíž se za ně platí, je nejlepší se vypořádat rychle a odvážně. Musíme jednat bezodkladně a společně.
Z angličtiny přeložil David Daduč