Las medidas contra la pandemia deben convertirse en medidas contra el cambio climático
CALAMBA – Mientras el mundo se centra en la crisis del COVID-19, el cambio climático sigue avanzando, con devastadoras consecuencias que abarcan también la respuesta misma a la pandemia.
No hay dudas de que los desastres naturales han aumentado en frecuencia e intensidad como resultado del cambio climático. Solo este año, Australia sufrió los incendios forestales más destructivos de su historia. Los países del este de África han tenido que enfrentar las peores plagas de langostas del desierto en décadas. Las Islas Salomón, Vanuatu, Fiyi y Tonga sufrieron un ciclón tropical de categoría 5. Europa padeció una ola de calor histórica. Mi país, Filipinas, ha sufrido intensas inundaciones y la temporada de tifones está lejos de acabarse.
Los científicos advierten que es probable que esos riesgos se combinen con el brote de COVID-19 y la respuesta de salud pública, lo que implica intensificar la presión sobre los sistemas de atención de salud, vaciar los recursos de repuesta de emergencia y socavar la capacidad de la gente de adherir al distanciamiento social. Todo esto exacerbará y se verá exacerbado por la crisis económica en curso y las arraigadas disparidades socioeconómicas, tanto entre los países como al interior de ellos.
El último tifón en Filipinas ilustra los desafíos por venir. Los fuertes vientos y las graves inundaciones obligaron a muchos a romper la cuarentena y huir a centros de evacuación atestados, donde es prácticamente imposible seguir los protocolos de distanciamiento social. Las reglas de distanciamiento han complicado el rescate de cerca de 200.000 personas que están en riesgo por las inundaciones o los aluviones. La cantidad de gente necesitada de ayuda, que ya era importante durante el confinamiento, ha aumentado significativamente. Y los hospitales, ya faltos de recursos, se han visto abrumados por un alza de pacientes con enfermedades infecciosas que no harán más que proliferar a medida que avance el cambio climático, como el dengue y la leptospirosis.
No hay duda de que, en cierta medida, el COVID-19 ha limitado el impacto humano sobre el medio ambiente. En los últimos 3 meses los coches privados han quedado aparcados, las fábricas redujeron sus operaciones y las plantas de energía dejaron de quemar carbón. Como resultado, las emisiones de dióxido de carbono han bajado notablemente, incluso volviendo a los niveles de 2010. La contaminación urbana se ha disipado, y muchos se han deleitado con el regreso de los cielos azules sobre megaciudades crónicamente contaminadas, y con el avistamientos de animales salvajes por las calles desiertas.
Son acontecimientos que han alimentado la narrativa de que la pandemia le está dando a la Madre Tierra un muy necesitado descanso. Pero, incluso si así fuera, la pausa será breve y significará poco para nuestra trayectoria climática de largo plazo.
Introductory Offer: Save 30% on PS Digital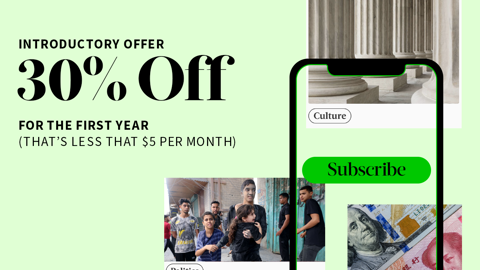 Introductory Offer: Save 30% on PS Digital
Subscribe now to gain greater access to Project Syndicate – including every commentary and our entire On Point suite of subscriber-exclusive content – starting at less than $5 per month.
De hecho, los mismos que informaron que los confinamientos por COVID-19 habían hecho que las emisiones bajaran informaron que subieron de inmediato cuando se flexibilizaron. Predijeron que la pandemia reducirá en un 13% el total de emisiones de 2020 como mucho, y solo si algunas restricciones siguen vigentes en todo el planeta hasta fines de año. Una vez hayamos vuelto a la "normalidad" previa a la pandemia, también lo harán las emisiones.
Mantener los confinamientos, que afectan desproporcionadamente a los más pobres y vulnerables, no es la respuesta. Una pandemia paraliza las economías, exacerba la desigualdad y trastorna seriamente las vidas humanas, si es que no acaba con ellas. No debe verse como una oportunidad para que el planeta "respire", o una bendición ambiental disfrazada. Ciertamente no es una ruta automática a una descarbonización sana y equitativa.
Con esto no quiero decir que la pandemia no pueda impulsar avances. Solo se puede lograr un futuro más sano, sostenible e igualitario –libre de crisis sanitarias crecientes y otros desastres- mediante una descarbonización gradual, intencional y planificada, y el desarrollo de una resiliencia inclusiva. Los planes de recuperación y los paquetes de estímulo económico ante el COVID-19 que han propuesto los gobiernos, las empresas y las organizaciones internacionales son un buen punto de partida.
La pandemia ha revelado lo pésimamente preparados que están nuestros sistemas de salud para todo tipo de choques y presiones, sea el alza de corto plazo de las infecciones por COVID-19 o las consecuencias de largo plazo del cambio climático. A medida que los gobiernos inviertan en actualizar y fortalecer sus sistemas de salud, deberán incorporar objetivos de mitigación y adaptación al cambio climático.
Lo mismo vale para las inversiones, tanto públicas como privadas, para mejorar la resiliencia. Como han planteado las autoridades de salud global y los defensores del clima, solamente cuando los líderes y las autoridades se aseguren de que todos los aspectos de la recuperación post-COVID-19 sean "sanos y ecológicos", la "nueva normalidad" pospandemia será una que proteja al planeta y sus habitantes.
Puesto que tanto la pandemia como el cambio climático son retos globales que hacen caso omiso de las fronteras nacionales, resulta esencial la cooperación internacional. La Conferencia de las Naciones Unidas para el Cambio Climático (COP26) que se suponía se iba a celebrar en Escocia en noviembre próximo se pospuso al 2021. Pero esto no debería impedir que se avance.
En su lugar, la demora debería verse como una oportunidad para que los lideres hagan las tareas en sus respectivos lugares y sienten las bases para una conferencia que ponga al centro de las negociaciones climáticas las consideraciones de salud. El acuerdo climático de Paris de 2015 mencionó solo una vez la palabra "salud", en el preámbulo. La COP26 debe dar origen a un plan todavía más ambicioso que combine los imperativos climáticos y sanitarios.
"Aplanar la curva" era el mantra de la primera respuesta al COVID-19. Para evitar sobrecargar los sistemas de atención de salud y ganar tiempo para aumentar su capacidad, la gente debía tomar acciones para ralentizar la propagación del virus. Hoy deberíamos usar la misma lógica para la acción climática, aplanando la curva de las emisiones de gases de invernadero y nuestra huella ecológica más amplia, a fin de ganar tiempo para crear sistemas sostenibles.
Por supuesto, la diferencia es que los umbrales del planeta no se pueden cambiar. Nosotros somos quienes debemos ajustarnos. Puede que la pandemia no nos salve, pero podría ser el catalizador que necesitamos para salvarnos de nosotros mismos.
Traducido del inglés por David Meléndez Tormen