Sentido común sobre los minerales de zonas con conflictos
LONDRES – "Ese diamante que llevas en el dedo, ¿cómo lo conseguiste?", pregunta el Cimbelino de Shakespeare. "Vas a torturarme", responde el villano Iachimo, "para que no cuente lo que, si lo hiciera, te torturaría a ti". La historia que subyace a ciertos sectores del comercio mundial de recursos naturales en la actualidad, ya se haya contado o no, sigue siendo una causa de angustia.
Los recursos naturales deberían contribuir en gran medida al desarrollo en algunos de los países que más lo necesitan y, sin embargo, en algunos de los Estados más pobres y frágiles del mundo lo que deparan es justo lo contrario. En muchos de dichos países, el comercio de recursos naturales motiva, financia y prolonga conflictos y violaciones atroces de los derechos humanos. Recursos como, por ejemplo, los diamantes, el oro, el tungsteno, el tántalo y el estaño son extraídos, pasados de contrabando y gravados con impuestos ilegales por grupos armados violentos y brindan financiación no presupuestaria a ejércitos y servicios de seguridad ilegales.
Pensemos en tan sólo cuatro países africanos: el Sudán, el Sudán del Sur, la República Centroafricana y la República Democrática del Congo. Juntos, esos países ricos en recursos representan un poco más del 13 por ciento de la población del África subsahariana y, en cambio, el 55 por ciento, aproximadamente, de los desplazados internos de esa región (y uno de cada cinco del mundo entero) por conflictos, pero el problema es mundial, con características similares en países como, por ejemplo, Colombia, Myanmar y el Afganistán.
Cadenas de suministro que proveen a importantes mercados de consumo, como, por ejemplo, la Unión Europea y los Estados Unidos, facilitan el mortífero comercio de recursos procedentes de zonas con conflictos y los ingresos resultantes hacen el recorrido opuesto. Los recursos naturales, como, por ejemplo, el estaño, el tántalo, el tugsteno y el oro, minerales, todos ellos, que han estado relacionados con conflictos y violaciones de los derechos humanos en algunas zonas del mundo, forman parte de nuestros automóviles, joyas, teléfonos portátiles, consolas de juegos, equipo médico y otros innumerables productos cotidianos.
Existe una clara demanda por parte de los consumidores de información que ayude a los compradores a asegurarse de que sus adquisiciones no los implican en violaciones atroces, pero la responsabilidad de conciliar el comercio mundial con la protección de los derechos humanos fundamentales no recae primordialmente en los consumidores. La prevención de los conflictos y la protección de los derechos humanos son responsabilidad primordial de los Estados y cada vez se reconoce más que también corresponde un papel a las empresas.
De hecho, ahora estamos en un momento decisivo en lo que ha llegado a ser un movimiento mundial para que se deje de considerar normales los usos empresariales irresponsables. Desde 2010, las empresas que trabajan en zonas con conflictos han tenido una norma mundial a su disposición. La OCDE ofrece orientación sobre cómo adquirir minerales de forma responsable. Se la ha formulado en estrecha colaboración con la industria y ofrece "recomendaciones detalladas para ayudar a las empresas a respetar los derechos humanos y no contribuir a los conflictos con sus decisiones y usos en materia de adquisición".
Subscribe to PS Digital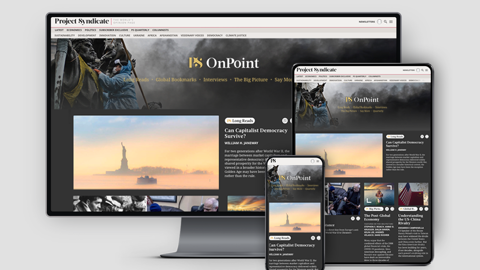 Subscribe to PS Digital
Access every new PS commentary, our entire On Point suite of subscriber-exclusive content – including Longer Reads, Insider Interviews, Big Picture/Big Question, and Say More – and the full PS archive.
También las Naciones Unidas han respaldado prescripciones similares. En 2011, las NN.UU. publicaron un conjunto de Principios rectores en materia de derechos humanos para empresas transnacionales, según los cuales las empresas cuyos "marcos operativos entrañen riesgos de consecuencias graves para los derechos humanos deben informar oficialmente sobre cómo los abordan".
Y, sin embargo, con la excepción de unos pocos dirigentes industriales progresistas, pocas son las empresas que han aplicado esa orientación voluntaria. En 2013, unos investigadores de los Países Bajos hicieron una encuesta entre 186 empresas cotizadas en los mercados de valores europeos que utilizan minerales procedentes de zonas con conflictos. Más del 80 por ciento no citaban en sus sitios web lo que habían hecho para no financiar conflictos o violaciones de los derechos humanos. De forma similar, la Dirección General de Comercio de la Comisión Europea descubrió que sólo el siete por ciento de 153 empresas de la UE aplicaban una política de diligencia debida en relación con los minerales procedentes de zonas de conflictos en sus informes anuales o en sus sitios web.
Los Estados Unidos ya han dado el siguiente paso lógico. La Comisión del Mercado de Valores obliga a las empresas que utilizan tántalo, estaño, oro y tugsteno en sus productos a investigar el origen de esas materias primas y mitigar los riesgos en sus cadenas de suministros, de conformidad con la orientación de la OCDE, si se descubre que proceden de determinadas zonas afectadas por conflictos o que entrañen gran riesgo. Los doce países miembros de la Conferencia Internacional sobre la Región de los Grandes Lagos de África se han comprometido a imponer similares prescripciones vinculantes de diligencia debida.
Así debe ser. La adquisición responsable es un deber, no una opción, y a ese respecto la UE está rezagada. El pasado mes de marzo, la Comisión Europea propuso un plan conforme al cual la información al respecto seguirá siendo voluntaria, lo que quiere decir que los minerales que entren en la UE no estarán sujetos a comprobaciones vinculantes. Además, la propuesta se centra exclusivamente en los minerales y los metales en bruto y excluye los productos que contienen los minerales pertinentes, como, por ejemplo, teléfonos portátiles, vehículos y equipo médico
Ahora el Parlamento Europeo y el Consejo Europeo están examinando esa propuesta. Reviste importancia decisiva que las dos instituciones aprovechen la oportunidad para fortalecer la reacción de la UE al atribuir carácter vinculante a la información y ampliar su ámbito de aplicación a los productos acabados y semiacabados. Una mejor reglamentación del comercio de esos recursos no llevará por sí sola la paz a las zonas afectadas por conflictos, pero la financiación de los conflictos y de las violaciones de los derechos humanos no es un costo aceptable de los negocios.