Voor wie de klimaatklok luidt
BERKELEY – Ik was nog maar nauwelijks begonnen aan mijn eerste les van het eerste semester hier aan de University of California, Berkeley, toen ik me realiseerde dat ik het te warm had. Ik wilde wanhopig mijn professorale tweedjasje uittrekken.
Een tweedjasje is een mooi maar apart kostuum. Als het enige ruwe materiaal waarover je beschikt schaap is is dit wat nog het dichtst in de buurt van Gore-tex komt. Het is niet alleen perfect geschikt voor een bewolkt en druilerig klimaat, het is voor het gewicht dat het heeft – nat of droog – ook nog eens verrassend warm. In de wereld van voor de centrale verwarming waren de wollen stoffen die nu vooral geassocieerd worden met formele en semi-formele mannenkleding zowel effectief als comfortabel, of iemand nou in Oxford, Edinburgh, Londen, Bristol of Norwich woonde.
Maar tweedjasjes en overeenkomstige kleding verspreidden zich ook over de rest van de wereld; geen onverdeeld genoegen, waarvoor we het British Empire mogen danken (of de schuld van geven). Mensen die dichter bij de evenaar wonen weg van de miezer en mist van de Britse eilanden hebben dit soort kledingstukken vaak vervloekt. Na de opkomst van de centrale verwarming werd wollen kleding zelfs in gematigde zones minder praktisch.
Desalniettemin bleven tweedjasjes op sommige plekken op de wereld een comfortabele handgemaakte optie, waaronder in Schotland en delen van Engeland (waar het lang als ongemanierd werd gezien om de centrale verwarming ook daadwerkelijk te gebruiken), de noordoostelijke Verenigde Staten, en de San Francisco Bay Area. Het klimaat van Berkeley was dan ook een van de redenen waarom ik besloot hierheen te verhuizen na drie jaar in Washington, DC, waar je tijdens het dagelijkse forenzen uit zal vinden hoe veel zweet een wollen kostuum precies kan absorberen.
Maar de afgelopen twintig jaar is het professorale tenue steeds oncomfortabeler geworden, zelfs aan de oostkant van de baai. Het klimaat voelt nu meer zoals dat van Santa Barbara, 300 kilometer naar het zuiden. En zo geven steeds meer van ons nu les in de overhemden met korte mouwen zoals die een halve eeuw geleden gedragen werden door de bevolking van het California Institute of Technology (zelfs nog verder naar het zuiden in Pasadena).
Toch zullen de stijgende temperaturen voor ons in de Verenigde Staten – en het mondiale noorden in het algemeen – de komende honderd jaar waarschijnlijk niet een enorm probleem worden. Het klimaat zal met ongeveer 5 kilometer per jaar naar het noorden kruipen. Er zijn mogelijke rampscenario's met betrekking tot verdwijning van ijskappen, een snelle verwoestijning, enzovoort. Maar deze problemen zullen alhoewel hinderlijk en kostbaar niet onoverkomelijk zijn.
Subscribe to PS Digital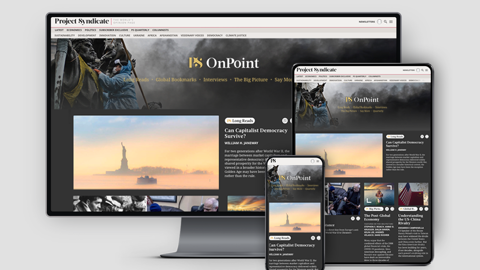 Subscribe to PS Digital
Access every new PS commentary, our entire On Point suite of subscriber-exclusive content – including Longer Reads, Insider Interviews, Big Picture/Big Question, and Say More – and the full PS archive.
Toch zullen de problemen geassocieerd met klimaatverandering niet alleen maar hinderlijk blijven, noch zijn deze zo ver weg als we graag denken. Er leven op dit moment twee miljard maar net zelfvoorzienende boeren in de zes grote riviervalleien van Azië, van de Gele Rivier helemaal naar de Indus. Deze boeren hebben beperkte middelen en nauwelijks niet agrarische vaardigheden. Het zou niet makkelijk voor ze zijn om hun boeltje te pakken en te verhuizen, zichzelf te onderhouden met ander werk nog geheel daargelaten.
De zes grote riviervalleien van Azië hebben de afgelopen 5000 jaar het grootste gedeelte van de menselijke beschaving ondersteund. Gedurende die tijd is de gesmolten sneeuw van de hoge plateaus uit de regio altijd precies op het juiste moment gearriveerd, en precies in het juiste volume om de gewassen te voeden waar de bevolking uit de regio afhankelijk van is.
Overeenkomstig is nog eens een miljard mensen afhankelijk van het op tijd en op de juiste plek arriveren van de moesson, jaar in jaar uit. Maar de patronen van de cyclonen in de Golf van Bengalen en elders zullen terwijl de planeet opwarmt en de zeeniveaus stijgen veranderen. Wanneer ze sterker zullen worden en verder naar het noorden trekken richting de 250 miljoen mensen die daar in Gangesdelta op of net boven zeeniveau wonen zal de wereld een lange reeks catastrofes te verduren krijgen.
De internationale gemeenschap is op geen enkele manier op zo een scenario voorbereid. Zelfs de VS, het rijkste land ter wereld, was al niet klaar voor de orkanen Katrina in New Orleans, Sandy in New York, Harvey in Houston, of Maria in Puerto Rico waarvan nu geschat wordt dat ze 2975 levens heeft geëist.
Deze vier orkanen zijn onder de schadelijkste in de geschiedenis van de VS, en hebben zich alle de afgelopen vijftien jaar voorgedaan. De ernst van hun impact was niet alleen een kwestie van administratieve incompetentie of de steeds dichtere ontwikkeling van woningen en bedrijven langs de kust. In plaats daarvan was deze het voorspelbare resultaat van een veranderend klimaat. Erger nog is dat dit op de schaal van natuurrampen maar kleine speldenprikken waren vergeleken met wat de toekomst nog in petto heeft als de huidige trends doorzetten.
De zeventiende-eeuwse dichter John Donne zou ons er aan herinneren dat 'niemand' – noch natie, noch regio, noch land – 'een geheel op zichzelf staand eiland is. (…) Vraag dus nooit voor wie de klok luidt; hij luidt voor u.'
Vertaling Melle Trap