A acção climática pode ajudar a combater as pandemias
BOSTON – A crise da COVID-19 paralisou economias em todo o mundo. Grandes faixas da indústria foram suspensas, e sectores como a aviação e o turismo encontram-se em grande parte encerrados. No meio de toda a ruína económica, houve quem apontasse um eventual ponto positivo: o ar mais limpo. Mas, embora seja verdade que a menor poluição atmosférica de hoje poupará temporariamente a saúde de algumas pessoas, também é verdade que os ventos são muito menos fortes no centro de um furacão.
No ano passado, perto de seis milhões de pessoas em todo o mundo morreram em consequência da poluição atmosférica produzida pela queima de combustíveis fósseis. Essa poluição originará provavelmente um número semelhante de mortes em 2020, apesar do ar mais puro resultante dos confinamentos da COVID-19. A poluição atmosférica proveniente da queima de combustíveis fósseis causa ataques cardíacos, AVC, cancro do pulmão e diabetes. As crianças que respiram ar contaminado têm maior probabilidade de sofrer de asma. E o ar poluído também pode causar danos em mulheres grávidas, que se traduzem em bebés prematuros ou com peso a menos.
Mas este fardo crescente sobre a nossa saúde pode ser aligeirado. Durante o retorno das nossas economias ao trabalho depois de passada a ameaça da COVID-19, deveríamos implementar soluções climáticas que não impeçam apenas os danos causados pela poluição atmosférica, mas que possam mesmo prevenir a próxima pandemia.
Um estudo recente realizado por alguns dos meus colegas de Harvard proporcionou as primeiras provas inequívocas de que um pequeno aumento na exposição a longo prazo à poluição atmosférica com material particulado pode aumentar significativamente a probabilidade de alguém morrer com a COVID-19. Este efeito verificou-se, mesmo depois de considerados outros factores, como problemas de saúde pré-existentes, situação socioeconómica e acesso a cuidados de saúde.
Do mesmo modo, outros investigadores já tinham demonstrado que a poluição atmosférica aumentava a probabilidade das pessoas morrerem com a síndrome respiratória aguda (SARS), um outro coronavírus. Um estudo de 2003 concluiu que os habitantes de zonas altamente poluídas da China tinham o dobro das probabilidades de morrer da SARS, relativamente a alguém que vivesse numa zona com um ar mais limpo. As cidades com níveis moderados ou elevados de poluição atmosférica apresentaram taxas de mortalidade de 8,9% e 7,5% respectivamente, comparadas com uma taxa de 4% em áreas com reduzida poluição atmosférica. Investigações anteriores também demonstraram que a poluição atmosférica pode acelerar a propagação de infecções respiratórias.
Neste sentido, não surpreende que as comunidades que já sofriam com a poluição atmosférica – frequentemente, as comunidades de pessoas não-brancas e desfavorecidas – apresentassem uma vulnerabilidade particular ao coronavírus. Estas populações suportam agora um duplo fardo: o da doença grave na forma da COVID-19, e o dos conhecidos danos de longo prazo decorrentes de respirar ar contaminado.
Subscribe to PS Digital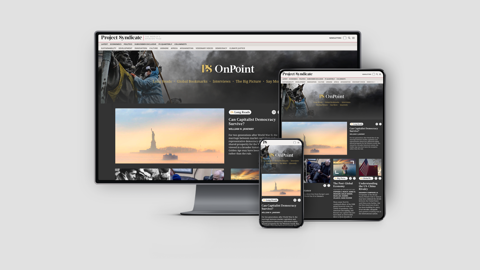 Subscribe to PS Digital
Access every new PS commentary, our entire On Point suite of subscriber-exclusive content – including Longer Reads, Insider Interviews, Big Picture/Big Question, and Say More – and the full PS archive.
Tudo isto acentua as injustiças económicas e sociais existentes. As pessoas mais pobres têm maior probabilidade de serem despedidas durante a pandemia actual, mesmo nos países mais ricos, e também têm maior probabilidade de serem expostas ao vírus.
Os governos podem ajudar a quebrar este ciclo vicioso caso acelerem a acção climática, nomeadamente pela adopção de energias renováveis e pela prevenção da desflorestação. Ao abordarem os factores que motivam a emergência e a propagação de doenças infecciosas, essas políticas protegerão todas as pessoas, especialmente as pessoas numa maior situação de risco.
Durante a pandemia actual, porém, alguns governos tomaram medidas que apoiam indústrias poluidoras e que afrouxam as normas para a qualidade do ar. Nos Estados Unidos, as autoridades federais, citando a crise da COVID-19, suspenderam a aplicação dos regulamentos ambientais. E apesar do seu expectável impacto sobre o clima, começou a construção do oleoduto Keystone XL ao longo da fronteira entre os EUA e o Canadá, ao mesmo tempo que a administração do presidente Donald Trump recuou recentemente na aplicação de normas para eficiência de combustível dos veículos.
De modo semelhante, a África do Sul reduziu os limites de poluição atmosférica para as centrais a carvão, permitindo-lhes emitir o dobro do dióxido de enxofre que antes emitiam. E no Brasil, a protecção estatal da floresta amazónica, que já diminuía antes da época de incêndios, enfraqueceu ainda mais devido aos riscos da COVID-19, com o envio de ainda menos agentes da lei para o terreno.
Hoje, os governos estão devidamente concentrados na satisfação das necessidades imediatas dos seus cidadãos. Mas à medida que começarmos a reconstrução depois desta pandemia, temos de pressionar os decisores políticos para garantir que as alterações estruturais não reforçam os cenários de manutenção do status quo com um apoio a indústrias poluentes. Em vez disso, temos de melhorar a qualidade do ar através da expansão das energias renováveis, do incremento da eficiência energética e do desenvolvimento de sistemas de transporte inovadores. Estas medidas salvarão vidas, protegerão as comunidades contra os riscos das pandemias e ajudarão a garantir um clima habitável para os nossos filhos.
Como Patricia Espinosa, secretária executiva da Convenção-Quadro das Nações Unidas sobre as Alterações Climáticas, afirmou recentemente, "a COVID-19 é a ameaça mais urgente enfrentada hoje pela humanidade, mas não podemos esquecer-nos de que as alterações climáticas são a maior ameaça enfrentada pela humanidade no longo prazo". Ela tem razão, e um dos modos mais eficazes para combater ameaças graves como a COVID-19 consiste em enfrentar a crise global mais abrangente que enfrentamos.