Klimaatactie kan helpen pandemieën te bevechten
BOSTON – De COVID-19 crisis heeft economieën over de hele wereld tot stilstand gebracht. Grote delen van de productie liggen stil en sectoren als de luchtvaart en toerisme zijn grotendeels gesloten. Te midden van al deze economische rampspoed wijzen sommigen op vermeende zonneschijn na regen: schonere lucht. Maar alhoewel het waar is dat de huidige verminderde luchtvervuiling tijdelijk de gezondheid van sommige mensen zal sparen, is het ook zo dat er veel minder wind is in het oog van de storm.
Afgelopen jaar stierven er wereldwijd ongeveer zes miljoen mensen als gevolg van luchtvervuiling uit fossiele brandstoffen. Dit soort vervuiling zal in 2020 waarschijnlijk tot bijna net zoveel doden leiden, ondanks de schonere lucht die voortkomt uit de COVID-19 lockdowns. Luchtvervuiling uit het verbranden van fossiele brandstoffen veroorzaakt hartaanvallen, beroerten, longkanker, en diabetes. Kinderen die vervuilde lucht inademen zullen eerder astma krijgen, en vervuilde lucht kan ook zwangere vrouwen schaden, wat resulteert in vroeggeboren of te lichte baby's.
Maar we kunnen de stijgende druk op onze gezondheid verlichten. Als onze economieën weer op gang komen nadat de dreiging van COVID-19 overgaat moeten we klimaatoplossingen implementeren die niet alleen de schade veroorzaakt door luchtvervuiling voorkomen maar ook zomaar de volgende pandemie zouden kunnen verhinderen.
Een recente studie door een aantal van mijn collega's aan Harvard biedt het eerste duidelijke bewijs dat een kleine verhoging in de lange termijn blootstelling aan fijnstof luchtvervuiling significant de kans dat iemand aan COVID-19 overlijdt vergroot. Dit effect was zelfs duidelijk na medeneming van andere factoren zoals bestaande gezondheidsproblemen, socio-economische status, en toegang tot gezondheidszorg.
Overeenkomstig hadden andere onderzoekers eerder al aangetoond dat luchtvervuiling ervoor zorgt dat mensen eerder sterven aan SARS, ook een coronavirus. Een studie uit 2003 vond dat iemand die in een zeer vervuilde regio van China woonde meer dan tweemaal zo veel kans had om aan SARS te sterven dan iemand in een gebied met schonere lucht. Chinese steden met hoge of gemiddelde niveaus van luchtvervuiling hadden sterftecijfers van respectievelijk 8,9% en 7,5% vergeleken met een niveau van 4% in gebieden met weinig luchtvervuiling. Onderzoek uit het verleden heeft verder uitgewezen dat luchtvervuiling de verspreiding van luchtwegaandoeningen kan versnellen.
Het is daarom geen verrassing dat de – vaak gekleurde en arme – gemeenschappen die al onder luchtvervuiling lijden in het bijzonder kwetsbaar voor het coronavirus zijn gebleken. Deze populaties ervaren nu een dubbele last: ernstige ziekte in de vorm van COVID-19 naast de welbekende lange termijn schade van het inademen van vervuilde lucht.
PS Events: What Economics is Missing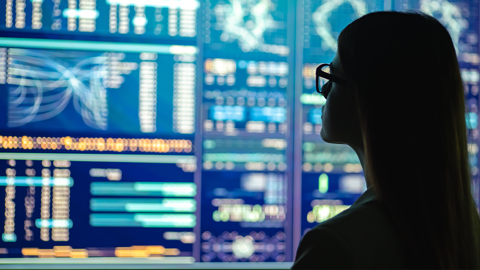 PS Events: What Economics is Missing
Our latest event, What Economics is Missing, is now live.
Click the link below for opening remarks from Dani Rodrik, followed by a discussion among Ashwini Deshpande, Raquel Fernández, Minouche Shafik, and Vera Songwe on how to achieve inclusivity in economics.

Dit alles vergroot het al bestaande economische en sociale onrecht nog eens. Armere mensen lopen meer kans om ontslagen te worden tijdens de huidige pandemie, zelfs in rijkere landen, en lopen ook meer kans om aan het virus blootgesteld te worden.
Regeringen kunnen helpen deze vicieuze cirkel te doorbreken door klimaatactie te accelereren, waaronder door over te gaan op hernieuwbare energie en door ontbossing te voorkomen. Door de factoren te adresseren die de opkomst en verspreiding van infectieziekten aandrijven zal zulk beleid iedereen beschermen, en vooral zij die het meeste gevaar lopen.
Tijdens de huidige pandemie echter hebben sommige regeringen stappen genomen om vervuilende industrieën te redden en de normen voor luchtkwaliteit af te zwakken. In de Verenigde Staten hebben de federale autoriteiten onder het mom van de COVID-19 crisis de handhaving van milieuregulering opgeschort. En ondanks de verwachte klimaatimpact is de constructie van de Keystone XL oliepijpleiding over de Amerikaans-Canadese grens begonnen, terwijl de regering van president Donald Trump recent de normen voor de brandstofefficiëntie van voertuigen terugdraaide.
Overeenkomstig heeft Zuid-Afrika in de luchtvervuilingsnormen voor kolencentrales gesneden, wat deze toestaat om twee keer zoveel zwaveldioxide uit te stoten als daarvoor. En in Brazilië is de overheidsbescherming van het Amazonewoud, die voor het bosbrandseizoen al terugliep, verder verzwakt als resultaat van de gevaren van COVID-19 door minder wetshandhavers in het veld.
Op dit moment richten regeringen zich terecht op het lenigen van de directe nood van hun burgers. Maar als we beginnen weder op te bouwen na deze pandemie moeten we beleidsmakers onder druk zetten om te garanderen dat structurele veranderingen niet business as usual scenario's bekrachtigen door vervuilende industrieën overeind te houden. In plaats daarvan moet de luchtkwaliteit verbeteren door hernieuwbare energie te expanderen, de energie-efficiency te vergroten, en door innovatieve transportsystemen te creëren. Deze maatregelen zullen levens redden, gemeenschappen tegen pandemische gevaren beschermen, en helpen een leefbaar klimaat voor onze kinderen te veilig te stellen.
Zoals Patricia Espinosa, algemeen secretaris van het VN-Klimaatverdrag het recent stelde is 'COVID-19 op dit moment de meest urgente dreiging voor de mensheid, maar we mogen niet vergeten dat klimaatverandering de grootste dreiging voor de mensheid op de lange termijn is.' Ze heeft het gelijk aan haar zijde, en een van de meest effectieve manieren om acute dreigingen als COVID-19 af te slaan is om de grotere mondiale crisis waar we mee te maken hebben tegemoet te treden.
Vertaling: Melle Trap