Onze steden moeten gezonder en veerkrachtiger worden
FREETOWN – Met de recente afronding van de United Nations Climate Change Conference  (COP26) in Glasgow begint de uitdaging om woorden in daden om te zetten. Maar in hoofdsteden over de hele wereld belemmeren administratieve en politieke hinderpalen de regeringen in hun pogingen om de klimaatcrisis met de vereiste urgentie aan te pakken.
Ik weet dit uit de eerste hand. In Freetown, de hoofdstad van Sierra Leone, proberen plaatselijke leiders de klimaatverandering op te vangen op een manier die de gemeenschap zal helpen gezonder en veerkrachtiger te worden, maar bureaucratie op nationaal niveau is een complicerende factor.
Freetown levert geen significante bijdrage aan de wereldwijde uitstoot van broeikasgassen, maar de stad wil meer doen om haar koolstofvoetafdruk te verkleinen, vooral in het licht van de gevolgen van de klimaatverandering voor de gezondheid van haar inwoners. Bouwen aan een gezonde stad is een van de vier kerngebieden in de Transform Freetown-agenda, die de gemeenteraad in 2019 heeft gelanceerd om onze stad voor te bereiden op de uitdagingen waarvoor we staan.
De bevolking van Freetown is de afgelopen jaren gegroeid, deels gedreven door klimaatmigratie vanuit andere delen van Sierra Leone. Omdat het door veranderende weerspatronen moeilijker wordt om in je eigen levensonderhoud te voorzien door zelfvoorzienende landbouw, zijn plattelandsbewoners massaal naar de hoofdstad getrokken. Veel van deze nieuwkomers vestigen zich in informele nederzettingen langs de kust of in de heuvels rond de stad. De groei van deze nederzettingen heeft bijgedragen tot ontbossing, wat op zijn beurt leidt tot stijgende temperaturen tijdens het droge seizoen en een verhoogd risico op overstromingen en modderstromen tijdens het regenseizoen.
De extreme hitte verergert de toch al slechte luchtkwaliteit in Freetown en verhoogt de incidentie van ademhalingsziekten onder de bewoners. De extreme hitte draagt ook bij aan watertekorten, die extra gezondheidsrisico's met zich meebrengen.
Om deze problemen aan te pakken heeft Freetown als eerste stad in Afrika een hoofd hittebestrijding aangesteld. In deze nieuwe functie zal Eugenia Kargbo, een lid van de Delivery Unit van de burgemeester wier portefeuille reeds klimaatgerelateerde kwesties omvat, werken aan het verbeteren van de beschikbare gegevens over hitte en huisvesting. Zij zal deze gegevens vervolgens gebruiken om beleid te ontwikkelen om de gevolgen van de extreme hitte voor onze gemeenschap te verzachten en manieren voor te stellen om de informele nederzettingen van Freetown te verbeteren om de groeiende dreiging te verlichten. Een groot aantal wooneenheden in de informele nederzettingen zijn bijvoorbeeld gemaakt van golfplaten die warmte vasthouden. Een van Kargbo's taken zal zijn om alternatieve, betaalbare bouwmaterialen te vinden.
Introductory Offer: Save 30% on PS Digital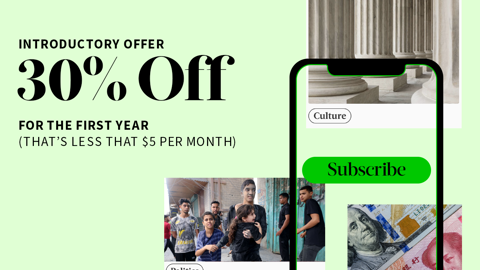 Introductory Offer: Save 30% on PS Digital
Subscribe now to gain greater access to Project Syndicate – including every commentary and our entire On Point suite of subscriber-exclusive content – starting at less than $5 per month.
Deze materialen moeten ook bestand zijn tegen stromend water, aangezien de informele nederzettingen kwetsbaar zijn voor frequente overstromingen. Kroo Bay, een van de grootste kustnederzettingen van Freetown, wordt sinds 2008 elk jaar overstroomd. Overstromingen vernielen niet alleen eigendommen, maar geven de bewoners ook een groter risico op door water overgebrachte ziekten zoals cholera. In 2012 besmette een cholera-uitbraak meer dan 25.000 mensen, wat ruim vierhonderd mensen het leven heeft gekost.
Om overstromingen tegen te gaan, worden inspanningen gedaan om de afwateringssystemen in hotspots rond de stad te verbeteren en uit te breiden. Betere sanitaire voorzieningen zijn ook een factor bij het terugdringen van cholera-uitbraken, en er wordt aanzienlijke vooruitgang geboekt bij het beheer van vast afval. De huidige stortplaatsen zitten echter aan hun maximale capaciteit, en met de centrale regering van Sierra Leone moet nog overeenstemming worden bereikt over de toewijzing van land voor een nieuwe stortplaats.
Net als veel andere problemen in Freetown zijn er veel factoren die bijdragen aan de problemen die worden veroorzaakt door extreme hitte en overstromingen. Naast de klimaatverandering spelen ook een slechte stadsplanning, de slechte coördinatie tussen instanties en een gebrek aan financiering een rol.
Het bouwen van een gezonde, veerkrachtige stad vergt een goede stadsplanning, met name een ontwerp dat op de klimaatverandering berekend is. Maar ondanks de noodzaak om snel actie te ondernemen, stuiten steden vaak op grote en onnodige belemmeringen bij het ontwikkelen en uitvoeren van dergelijke plannen. De Local Government Act van Sierra Leone, die in 2004 is aangenomen, geeft gemeenteraden bijvoorbeeld de bevoegdheid om plannen voor gemeenten te maken en uit te voeren, maar ministeries van de centrale overheid hebben nog steeds de controle over cruciale stedelijke beheerstaken als ruimtelijke ordening, bestemmingsplannen en het afgeven van bouwvergunningen. Het gevolg is dat deze processen traag en inefficiënt verlopen, waardoor plaatselijke leiders en stadsplanners weinig ruimte hebben om zinvolle veranderingen door te voeren.
Om de gevolgen van de klimaatverandering in steden als Freetown doeltreffend te kunnen opvangen en zich eraan aan te passen, moet de politiek opzij worden gezet. Om de inwoners te beschermen tegen de gevolgen van de opwarming van de aarde – zoals extreme hitte, hevige regenval en een verhoogd risico op ziekten – moeten ambtenaren op alle bestuursniveaus samenwerken om creatieve oplossingen te ontwikkelen en uit te voeren. Anders zullen onze burgers blijven lijden onder de belangrijkste gevolgen van een crisis die zij nauwelijks hebben veroorzaakt.
Vertaling: Menno Grootveld