Model Bantuan Luar Negeri Tiongkok
,
SINGAPURA – Bulan lalu, Bill & Melinda Gates Foundation mempublikasikan laporan status yang mengikuti kemajuan dari Tujuan Pembangunan Berkelanjutan PBB (SDGs). Data tersebut, yang bertujuan untuk menyoroti upaya untuk memberantas kemiskinan ekstrim dan mengurangi kematian dini, juga bertujuan untuk meyakinkan pihak-pihak yang terlibat. Negara-negara dapat, dan harus, berbuat lebih banyak untuk mengatasi tantangan pembangunan global yang secara kolektif dihadapi oleh semua negara di dunia, seperti yang disimpulkan oleh laporan tersebut.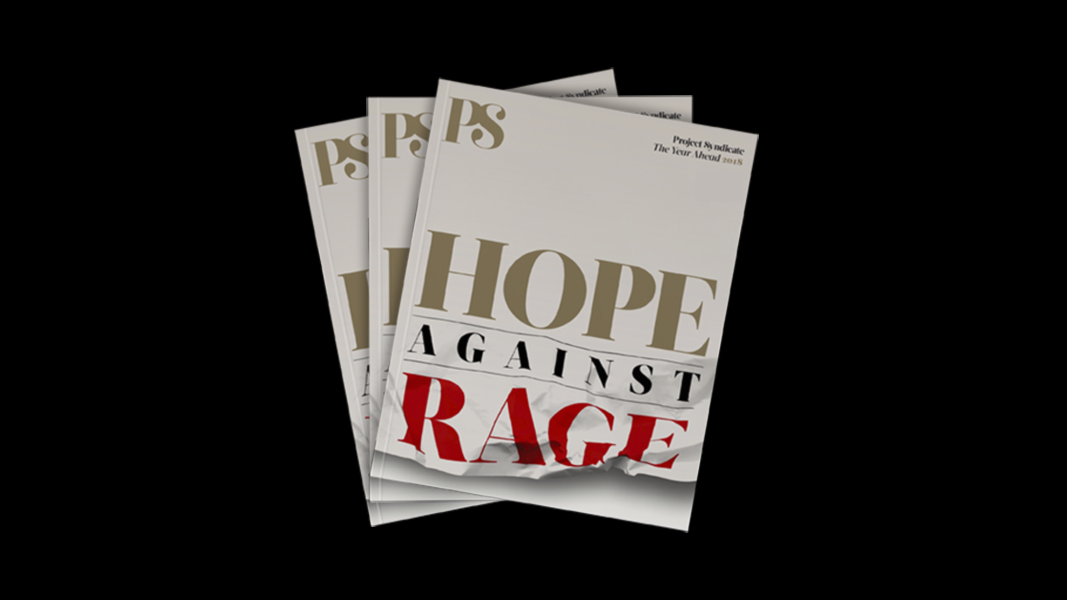 The Year Ahead 2018
The world's leading thinkers and policymakers examine what's come apart in the past year, and anticipate what will define the year ahead.
Tidak ada negara yang secara khusus disebut memiliki potensi memulihkan "komitmen dunia terhadap pembangunan". Sebaliknya, "para pemimpin dimanapun" mempunyai tanggung jawab untuk menjamin bahwa SDGs tercapai pada tahun 2030. Namun kami percaya bahwa ada satu negara yang dapat berbuat lebih dari yang lain untuk membangun dunia yang dicita-citakan dalam SDGs, yaitu: Tiongkok. 
Dua tahun setelah program SGD mulai dilaksanakan, pembangunan internasional berada di persimpangan. Amerika, yang selama ini menjadi pelopor bantuan internasional mulai mengalami kemunduran; begitu juga negara-negara Eropa (meskipun dengan tingkat yang lebih rendah dibandingkan kemunduran Amerika). Namun Tiongkok, dengan ambisi global yang baru, mempunyai peluang untuk menghidupkan kembali konsepsi dan penyaluran bantuan kemanusiaan.
Dicanangkan oleh Majelis Umum PBB pada tahun 2015, SDGs menggariskan visi pembangunan global yang mentargetkan kemiskinan, pendidikan, kesehatan masyarakat, ketidaksetaraan, keberlanjutan, dan perubahan iklim selama 15 tahun setelah pencanangan tersebut. SGD mencerminkan visi pembangunan yang luas, dimana permasalahan yang sebelumnya dilihat hanya sebagai sebuah permasalahan negara kini dilihat sebagai permasalahan yang harus diselesaikan secara kolektif oleh seluruh negara di dunia. Sebaliknya, Tujuan Pembangunan Milenium, yang berakhir pada tahun 2015, mempunyai fokus yang lebih sempit, dan sebagian besar ditargetkan untuk permasalahan yang dihadapi negara-negara miskin.
Namun penelitian yang dilakukan Gates Foundation menunjukkan bahwa beberapa target SDG berada dalam bahaya. Misalnya saja, tujuan kesehatan (SDG 3), yang mencakup target untuk menghapuskan kematian bayi dan anak-anak yang bisa dicegah, tidak mungkin dicapai dalam jangka waktu yang ditentukan. Dengan kondisi yang ada saat ini, penurunan angka kematian di Asia Selatan dan Afrika tidak akan tercapai hingga pertengahan abad ini.
Jelas bahwa dibutuhkan lebih banyak investasi secara global untuk jenis-jenis intervensi yang telah terbukti efektif secara lokal. Program Ekstensi Tenaga Kesehatan di Ethiopia dan Program Bantuan Pengawasan Kesehatan di Malawi telah terbukti menurunkan tingkat kematian anak. Dana bantuan harus dialokasikan untuk membantu program seperti ini agar dapat dikembangkan ke daerah lain.
Namun yang terjadi justru sebaliknya. Semakin berkembangnya isolasisme sehubungan dengan dampak dari gerakan populisme di seluruh dunia mempunyai dampak yag buruk bagi bantuan asing. Menurut OECD, bantuan bilateral ke negara-negara belum berkembang menurun sebesar hampir 4% di tahun 2016. Ini merupakan sebuah penurunan yang mengkhawatirkan mengingat bantuan pembangunan resmi (ODA) berjumlah lebih dari dua pertiga dari jumlah bantuan yang mereka terima.
Amerika, yang masih merupakan negara donor terbesar di dunia untuk program-program nutrisi dan inisiatif bagi kesehatan ibu hamil dan anak-anak, berada dalam urutan teratas negara dengan penurunan pemberian bantuan. Proposal anggaran tahun 2017 Presiden Donald Trump mencakup penurunan 45% dana badan Amerika untuk proyek pembangunan untuk air dan sanitasi, serta penurunan 26% untuk dana kesehatan global, dan penghapusan dana untuk keluarga berencana. Meskipun belum jelas apakah kongres akan mendukung permintaan anggaran Trump, yang berarti hilangnya milyaran dollar dana bantuan, bahkan sejumlah kecil penurunan dana pembangunan Amerika dapat berdampak buruk bagi negara-negara termiskin.
Amerika bukan satu-satunya negara yang menurunkan jumlah bantuan asing. Rancangan anggaran tahun 2018 Uni Eropa mengusulkan penurunan sebesar €90 ($ 106 juta) untuk dana bantuan pembangunan, sementara Austria, Jerman dan Italia telah mengalihkan anggaran dana bantuan mereka untuk krisis migran yang dianggap sebagai ancaman keamanan nasional yang mendesak. Ini merupakan tren yang mengkhawatirkan, karena filantropi swasta tidak dapat menggantikan dana bantuan yang dikurangi oleh banyak pemerintah.
Dunia membutuhkan pemimpin baru dalam bidang pembangunan internasional, dan Tiongkok harus mengambil peran tersebut. Dengan melemahnya komitmen ODA dari donor tradisional, Tiongkok mempunyai peluang untuk memimpin bantuan terhadap pembangunan manusia, pengentasan kemiskinan dan kesehatan masyarakat
Memang betul bahwa Tiongkok mempunyai model bantuan yang berbeda dengan yang dimiliki oleh negara-negara barat. Eropa dan Amerika secara historis mempunyai fokus pada pendanaan inisiatif pelayanan kesehatan dan pendidikan, dan juga mendorong pertumbuhan dan partisipasi masyarakat sipil. Sebaliknya, Tiongkok memberikan bantuan secara bilateral, dan biasanya untuk proyek infrastruktur. Namun para pemimpin Tiongkok baru-baru ini juga menunjukkan minat terhadap bantuan untuk memperkuat masyarakat sipil dan meningkatkan kualitas hidup.
Meskipun ODA Tiongkok masih sangat kecil dibandingkan dengan negara-negara OECD, Tiongkok telah menunjukkan minat untuk menjadi pemimpin pembangunan, khususnya dalam bidang kesehatan. Pada KTT Pembangunan Berkelanjutan PBB tahun 2015 di New York, Tiongkok menjanjikan $2 milyar untuk membantu melaksanakan agenda SDG, dan "Inisiatif Belt and Road" yang menjadi andalan Tiongkok yang mencakup kerjasama dalam bidang kesehatan sebagai bagian dari strategi yang diusulkan. Pada tahun 2014, Tiongkok memberikan komitmen sebesar $47 juta untuk membantu mengatasi wabah Ebola di Afrika Barat. Meskipun jumlah tersebut jauh dibawah komitmen Amerika, yaitu sebesar $1.8 milyar, Tiongkok termasuk yang tercepat dalam mewujudkan komitmen mereka.
Pengaruh geopolitik Tiongkok kian meningkat, oleh karena itu perannya dalam mendorong perdamaian dan pembangunan internasional juga harus meningkat. Skeptisisme terhadap tujuan pembangunan Tiongkok tentu akan muncul, mengingat perbedaan politik dan ideologi Tiongkok dengan negara-negara barat. Namun hal ini dapat memberikan dampak positif, khususnya jika hal ini mendorong negara-negara barat untuk mengevaluasi pengurangan dana bantuan asing mereka. 
Bahkan jika hal tersebut tidak terjadi, Tiongkok mempunyai apa yang diperlukan untuk menjadi pemimpin pembangunan internasional. Dan, keberhasilan mereka mengangkat 470 juta warga negara dari kemiskinan ekstrem pada periode tahun 1990 dan 2005, Tiongkok juga mempunyai pengalaman yang diperlukan. Namun, lebih dari apapun, Tiongkok kini juga mempunyai peluang politik. Ketika Amerika dan Eropa mengalami penurunan, memastikan kesuksesan SDGs akan semakin bergantung pada mendukung – dan menjadi terbiasa dengan – kepemimpinan Tiongkok.