Inwestowanie z Myślą o Wpływie i Zysku
PARYŻ – O standardach środowiskowych, społecznych i zarządzania (ESG) mówi się obecnie w świecie inwestycji. Jednak pomimo bilionów dolarów zainwestowanych w inwestycje, którym nadano etykietę "ESG," ta forma inwestowania nie przyniosła jeszcze większych efektów w rzeczywistości.
Jest to szczególnie widoczne w dziedzinie ochrony środowiska (choć wpływ społeczny takich inwestycji nie jest bardziej widoczny). Koalicje inwestorów na rzecz walki ze zmianami klimatycznymi pojawiły się na scenie, obiecując skierowanie ogromnych ilości kapitału w stronę "zielonych" firm i branż. Na ubiegłorocznej Konferencji Narodów Zjednoczonych w sprawie Zmian Klimatu (COP26) prywatne instytucje finansowe zobowiązały się przeznaczyć na czystą energię 130 bilionów dolarów, czyli kwotę większą niż światowy PKB. A jednak perspektywy dla klimatu tylko się pogarszają. W opublikowanym w ubiegłym miesiącu raporcie Międzyrządowego Zespołu do spraw Zmian Klimatu zawarto "najbardziej ponure jak dotąd ostrzeżenie" o tym, co czeka ludzkość na szybko ocieplającej się planecie.
Witamy w świecie "greenwashing": chociaż właściciele firm zobowiązali się do ograniczenia emisji dwutlenku węgla, w rzeczywistości nie nakazali menedżerom firm, aby to zrobili. Jednak zamiast obwiniać inwestorów lub firmy, aktywiści ESG powinni zastanowić się, dlaczego istnieje tak duża, utrzymująca się luka między publicznymi zobowiązaniami a konkretnymi działaniami. Mówiąc prościej, zwolennikom klimatu nie udało się przekonać inwestorów i firm do działania, ponieważ nie zrozumieli, co ostatecznie napędza biznes.
Czy nam się to podoba, czy nie, większość inwestorów po cichu podziela poglądMiltona Friedmana, że "społeczną odpowiedzialnością biznesu jest zwiększanie zysków." Zarządzający inwestycjami słyszą od klientów, gdy ich zyski finansowe są zbyt niskie, a nie zbyt wysokie. Większość inwestorów chciałaby nie tylko robić dobrze, ale woli też, gdy prawica może twierdzić, że nie wie, co robi lewica - gdy może skorzystać z wezwania do "ratowania świata," a jednocześnie nadal bezlitośnie maksymalizować zyski.
Zwolennicy ESG powinni przyjąć do wiadomości rzeczywistość inwestorów, zamiast próbować z nią walczyć lub ją zmieniać. Ponieważ firmy będą rozliczane przez swoich inwestorów, jeśli nie będą zarabiać więcej pieniędzy, zwolennicy ESG muszą przedstawić argumenty biznesowe przemawiające za takimi standardami. Jeśli pozytywny wpływ firmy na ESG zwiększy jej zyski, inwestorzy nie cofną się przed niczym, aby ten wpływ zmaksymalizować.
Aby argumentacja biznesowa była przekonująca, musi być przemyślana i realistyczna. Według badań przeprowadzonych przez Arabesque, 88% "badań dotyczących wyników operacyjnych pokazuje, że solidne praktyki ESG skutkują lepszymi wynikami operacyjnymi." Ale chociaż ESG może uwolnić wartość dla akcjonariuszy, nie wszystkie działania ESG przyczynią się do wzrostu zysków. Na przykład: o ile podniesienie płac o 10% przyniesie korzyści pracownikom oraz pomoże przyciągnąć i zatrzymać talenty, o tyle potrojenie płac prawdopodobnie zagrozi rentowności finansowej firmy.
PS Events: What Economics is Missing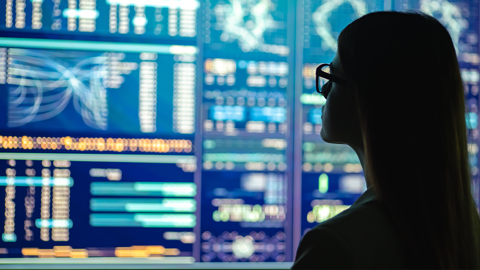 PS Events: What Economics is Missing
Our latest event, What Economics is Missing, is now live.
Click the link below for opening remarks from Dani Rodrik, followed by a discussion among Ashwini Deshpande, Raquel Fernández, Minouche Shafik, and Vera Songwe on how to achieve inclusivity in economics.

Inwestorzy powinni zatem zidentyfikować "istotne" kwestie ESG, które mają bezpośredni wpływ na wyniki finansowe firmy. Nieistotne z finansowego punktu widzenia kwestie ESG mogą mieć znaczenie dla ogólnego wpływu, ale jak ujął to George Serafeim z Harvard Business School, "wydawanie środków na kwestie nieistotne jest jak filantropia."
Identyfikacja istotnych kwestii ESG nie zawsze jest łatwa. Francuski dom spokojnej starości Orpea został wysoko oceniony pod względem ESG, ale na początku tego roku cena jego akcji spadła o 60% po zarzutach, że źle traktuje starszych pacjentów.
Inwestorzy muszą także ustalić priorytety dla różnych elementów ESG. Ratingi ESG są średnią ważoną z setek wskaźników. Nawet gdyby wszystkie z nich były istotne, wyznaczenie sobie setek nowych celów byłoby niewykonalne dla każdej firmy. Zamiast tego inwestorzy muszą skupić się na tych inicjatywach ESG, które w największym stopniu zwiększą wartość dla akcjonariuszy. Platformy współpracy, takie jak ESG for Investors, oferują bezpłatne narzędzia, dzięki którym można opracować takie podejście dla ponad 2000 firm.
Zachęty finansowe wywołają pożądaną reakcję inwestorów i firm znacznie pewniej niż wezwania do ratowania planety. Koncentrując się na działaniach ESG, które pozwolą na uzyskanie największej wartości dla akcjonariuszy, możemy stworzyć pozytywne sprzężenie zwrotów finansowych z realnym wpływem na świat. Badania przeprowadzone przez ESG for Investors wskazują, że przyjęcie najlepszych praktyk w zakresie dwóch kluczowych kwestii ESG - emisji i zarządzania odpadami - może podnieść cenę akcji firmy średnio o 22%.
Gdyby wszystkie firmy ograniczyły emisję CO2 w taki sposób, jak ich najbardziej zaawansowane odpowiedniki, globalna emisja zmniejszyłaby się o 65%, a ceny akcji tych firm wzrosłyby średnio o 8%. Ponadto przyjęcie najlepszych praktyk w zakresie zarządzania odpadami zmniejszyłoby globalną ilość odpadów o 72% i przyniosłoby akcjonariuszom średnio 5% zysku.
Teraz, kiedy dysponujemy nowymi danymi oraz narzędziami, zwolennicy ESG powinni przestać się kłócić i zacząć postrzegać ESG jako to, czym jest: ogromną szansą dla biznesu. Jeśli jesteś inwestorem, który chce zarabiać więcej pieniędzy, powinieneś przyjąć ESG z rozwagą, skupiając się na poprawie istotnych kwestii. A jeśli jesteś aktywistą ESG, powinieneś nakłaniać inwestorów do poważnego wykonywania swojej (tradycyjnej) pracy, poprzez identyfikację obszarów, w których maksymalizacja pozytywnego wpływu na środowisko maksymalizuje zyski.
Kiedy te podstawowe zasady zostaną już powszechnie przyjęte, możemy zacząć dodawać kolejne elementy. Konieczne będą dalsze dyskusje na temat pomiaru i kontroli wpływu, doprecyzowanie norm i standardów oraz dodanie do mieszanki wpływu niefinansowego. Niezachwiane podejście biznesowe może uwolnić potencjał starych koncepcji, dając im - i nam wszystkim - bardziej obiecującą perspektywę długoterminową.
Z angielskiego przetłumaczyła Marz McNamer