Energie pro nejchudší
BRÉMY – Podle odhadů nemá 1,2 miliardy lidí na celém světě, z toho 550 milionů v Africe a 400 milionů v Indii, přístup k elektřině. Většina z nich žije ve venkovských oblastech, kde je řídké osídlení a nízké příjmy, takže je neekonomické připojovat domy a firmy na rozvodnou síť. Vzhledem k vysokým cenám paliv a nutnosti značných počátečních investic navíc není reálné vyrábět na těchto místech energii lokálně pomocí dieselového generátoru.
Stabilní dodávka cenově dostupné elektřiny je nezbytnou podmínkou hospodářského rozvoje. Důsledky pro lidi žijící bez elektřiny mohou být vskutku strašlivé: jsou ochuzeni o přiměřenou zdravotní péči nebo nemohou skladovat čerstvé potraviny. Existuje však jedno řešení založené na místním využívání obnovitelné energie, které vyžaduje minimální počáteční investice a lze ho postupem času rozšiřovat.
Tento "svépomocný" přístup je založený na využití fotovoltaiky – jednoduché, univerzální a dostupné technologie, která se snadno udržuje. V typickém případě by spotřebitelé v první fázi procesu využívali obnovitelného zdroje energie například k osvětlení LED a přebytky by prodávali tak dlouho, až by ušetřili dost peněz na nákup petroleje na svícení (za který Afričané utratí zhruba 20 miliard dolarů ročně).
Dodatečné příjmy by mohly zpočátku plynout z prodeje drobných přebytků elektřiny místním zemědělcům na dobíjení mobilních telefonů (díky nimž by pak mohli farmáři zjišťovat optimální ceny jimi pěstovaných plodin) nebo na napájení malých elektrických čerpadel, která by jim pomohla zavlažovat zemědělskou půdu.
Je to nová příležitost. Ještě před třemi nebo čtyřmi lety byla fotovoltaika odrazujícím způsobem drahá. Technologické pokroky a nadprodukce však srazily jejich cenu o plných 75%. Nejlevnější systém, který generuje dva watty energie, může stát 10 až 20 dolarů a dá se rozšířit téměř na jakoukoliv úroveň podle velikosti a počtu fotovoltaických (PV) modulů a velikosti bateriové jednotky.
Navíc je tato technologie jednoduchá. Rezidenční solární systém se skládá z pouhých tří složek: PV modulů, bateriové jednotky a ovladače nabíjení. Takový systém dokáže dodávat stejnosměrný elektrický proud o napětí 5V v případě mobilních telefonů nebo 12V v případě osvětlení LED, čerpadel pro venkovní použití a elektrických spotřebičů, jako jsou počítače a televizory.
Subscribe to PS Digital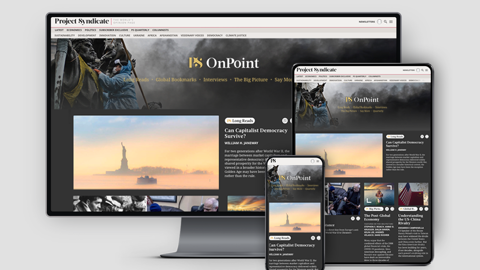 Subscribe to PS Digital
Access every new PS commentary, our entire On Point suite of subscriber-exclusive content – including Longer Reads, Insider Interviews, Big Picture/Big Question, and Say More – and the full PS archive.
Když je zapotřebí jednofázový nebo třífázový střídavý proud o napětí 230V (například na napájení větších strojů), musí se použít invertor (měnič). To má logiku pouze u systémů, jejichž maximální výkon přesahuje jeden kilowatt a které mají dostatečnou kapacitu baterií. Místní systémy v jediné budově by se mohly napojit na lokální sítě nízkonapěťového stejnosměrného proudu nebo střídavého proudu s napětím 230V, aby se zvýšila stabilita dodávek.
Velkým úkolem tohoto svépomocného přístupu je vývoj levných a trvanlivých baterií. Mnoho rezidenčních systémů přestane fungovat po 3-5 letech, kdy skončí životnost baterie, což podkopává důvěru v tento systém mezi majiteli, kteří předpokládali, že budou mít dodávku energie na celý život. Není však nic složitého ukázat, jak lze životnost baterie prodloužit až na plných deset let. Zajištění maximální trvanlivosti baterie může vyžadovat pouze to, aby ji majitel nejméně jednou za dva týdny plně dobil a nikdy ji nevybíjel na méně než 50% kapacity.
Náš výzkumný tým kromě toho v současné době zkoumá způsoby, jak oživit staré solární baterie nebo autobaterie tak, aby se daly bez chemické úpravy či demontáže znovu použít v rezidenčním solárním systému.
Jakmile budou tyto technologie přivedeny k dokonalosti, můžeme přesunout pozornost k rozvoji svépomocného podnikatelského modelu. Domníváme se, že stávající distribuční, prodejní a údržbové sítě pro jiné výrobky a služby by se daly přizpůsobit tak, aby poskytovaly zákaznickou podporu také pro solární systémy. Například opraváři bicyklů, kterých je v Africe a venkovské Indii bezpočet, případně majitelé malých prodejen a kiosků by se dali vyškolit k tomu, aby dokázali tyto systémy instalovat a udržovat.
Kombinace nízkoinvestiční výroby elektrické energie pro domácnosti a schopnosti prodávat přebytky, rozšiřovat výkon a využívat již existujících distribučních a údržbových sítí překlenuje zásadní propast na energetickém trhu. Je to jednoduchá myšlenka, která by umožnila milionům lidí v chudých venkovských oblastech po celém světě začleňovat své aktivity do širší ekonomiky, akumulovat kapitál a zkvalitňovat své životy.
Z angličtiny přeložil Jiří Kobělka.