A tragédia da Ucrânia conseguirá promover reforma do
Por Kemal Derviş e José Antonio Ocampo
WASHINGTON, DC – A invasão da Ucrânia pela Rússia expôs muitas e graves fraquezas na ordem internacional. Uma falha proeminente que precisa ser abordada diz respeito ao Conselho de Segurança das Nações Unidas e seu papel na supervisão do sistema multilateral. Especificamente, e ressaltando um ponto que destacamos em nosso ensaio em um relatório recente da Brookings Institution, a guerra na Ucrânia mostrou mais uma vez que o poder de veto dos cinco membros permanentes do Conselho de Segurança é um grande obstáculo para a paz.
O Capítulo I, do Artigo 1 da Carta da ONU, que foi redigida após a devastação da Segunda Guerra Mundial, afirma que o primeiro objetivo da ONU é manter a paz e a segurança internacionais. Para tanto, a organização visa prevenir ameaças à paz, reprimir atos de agressão e promover a solução pacífica de controvérsias internacionais. Os Capítulos VI e VII da Carta confiam essa missão central ao Conselho de Segurança.
Mas o poder de veto absoluto concedido pelo Artigo 27 a cada um dos membros permanentes do Conselho (o P5, composto por China, França, Rússia, Reino Unido e Estados Unidos) tem sido desde o início um obstáculo fundamental para que o órgão cumpra missão. Isso porque o P5 quase sempre foi dividido em blocos geopolíticos rivais, com um membro de um bloco – principalmente a União Soviética (e agora seu herdeiro, a Rússia) ou os EUA – exercendo seu veto em muitas decisões cruciais.
O selvagem ataque da Rússia na Ucrânia é um gritante lembrete da impotência do Conselho de Segurança quando os interesses de um ou mais membros do P5 entram em conflito com os  dos outros membros. Após a Segunda Guerra Mundial, otimistas esperavam que uma ameaça à segurança levasse o Conselho de Segurança inicialmente a impor sanções econômicas vinculantes abrangentes para impedir a agressão e incentivar a pacífica resolução de conflitos.
Mas no atual conflito com a Ucrânia, o veto da Rússia no Conselho de Segurança significa que os EUA e seus aliados podem impor sanções apenas por meio de uma "coalizão de vontade". É verdade que o grande número de países e o alcance extraterritorial do sistema de pagamentos baseado em dólar conferem às sanções impostas pelos EUA uma enorme influência. No entanto, nesse caso como em outros, um sistema de sanções globais aplicado pelo Conselho de Segurança seria ainda mais debilitante para a economia sancionada.
Introductory Offer: Save 30% on PS Digital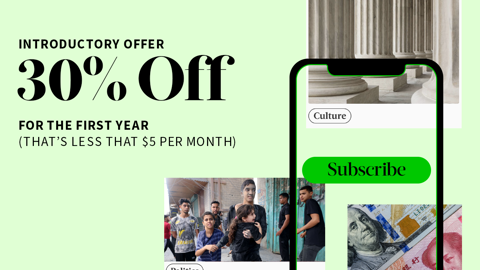 Introductory Offer: Save 30% on PS Digital
Subscribe now to gain greater access to Project Syndicate – including every commentary and our entire On Point suite of subscriber-exclusive content – starting at less than $5 per month.
Além disso, a crescente importância do dinheiro digital e as mudanças no sistema monetário internacional que ele pode trazer podem em breve diminuir o papel do dólar e reduzir o que uma coalizão liderada pelos EUA pode alcançar. E em outros casos, como a decisão de 2018 do ex-presidente dos EUA, Donald Trump, de reimpor duras sanções econômicas contra o Irã, o alcance extraterritorial do dólar gerou ressentimento considerável, mesmo entre aliados dos EUA.
Finalmente, enquanto grande parte do mundo está atualmente se unindo em torno da coalizão das democracias liderada pelos EUA diante da flagrante agressão russa contra a Ucrânia, infelizmente não podemos descartar a possibilidade de que um futuro Trump ou administração semelhante a Trump nos EUA faça algo que poderia potencialmente tornar seu veto no Conselho de Segurança um problema para grande parte do mundo democrático.
O fato de que um Conselho de Segurança cada vez mais ilegítimo e ineficaz esteja no centro do sistema multilateral de hoje é ainda mais lamentável, dada a crescente variedade de ameaças à paz e à segurança. Isso inclui não apenas atos convencionais de agressão do tipo que o mundo está testemunhando na Ucrânia – e que ainda podem se transformar em ameaças nucleares – mas também outras ameaças à segurança representadas por novas tecnologias.
Por exemplo, atores estatais ou não estatais podem causar estragos por meio de devastadores ataques cibernéticos ou do abuso de inteligência artificial. Vírus sintéticos ainda mais mortais que o coronavírus que causou o COVID-19 podem causar danos indescritíveis, seja por terror ou erro biológicos. E a mudança climática é uma ameaça para toda a humanidade que deve estar na tela do radar de um reformulado Conselho de Segurança. Regulamentos rígidos e universalmente obrigatórios são urgentemente necessários em todos esses domínios.
Portanto, defendemos uma radical mudança no funcionamento do Conselho de Segurança, introduzindo a possibilidade de derrubar o veto de um membro permanente. Isso poderia ser feito adicionando-se uma cláusula ao Artigo 27 que permitiria que uma grande maioria dupla – representando, por exemplo, pelo menos dois terços dos países membros e dois terços da população mundial – anulasse um veto.
Nossa proposta seria vetada hoje pela Rússia e provavelmente pela China – e talvez também pelas três democracias do P5, inclusive os EUA. Mas a grande maioria dos países provavelmente a apoiaria. Na verdade, este é o momento ideal para as democracias do mundo, incluindo os EUA, proporem tal mudança. Ao apoiá-la, o governo do presidente Joe Biden poderia aproveitar o momento e mostrar sua determinação em criar um sistema multilateral mais justo e inclusivo. Isso enviaria uma poderosa mensagem– e amplamente bem-vinda – de que os EUA estão confiantes de que seu divulgado auto interesse nacional esteja de acordo com os interesses da grande maioria dos países e pessoas do mundo.
A princípio, é improvável que tal proposta obtenha apoio suficiente no Congresso dos EUA. Mas toda crise contém uma oportunidade. Um esquema como o acima descrito poderia estimular o apoio à reforma nos Estados Unidos e em outras democracias entre todos os que estão preocupados com velhas e novas ameaças à segurança humana.
Com a paz cada vez mais em risco, o Conselho de Segurança poderia desempenhar um papel muito maior na mitigação dos perigos. Esperemos que a agressão da Rússia contra a Ucrânia desencadeie uma mudança radical que torne o órgão mais legítimo e eficaz.
Tradução de Anna Maria Dalle Luche, Brazil