Boj za stravu
ŽENEVA – Každý rok v chudých zemích zemře 3,5 milionu matek a dětí ve věku do pěti let, protože nemají výživu, kterou potřebují, aby se ubránily běžným nemocem. Kdyby se jim dostávalo řádné výživy, tři čtvrtiny z nich by mohly průjmy či malárii přežít.
Ty, kteří přežijí, čekají ponuré vyhlídky: všechny studie prokazují, že děti, jež jsou v prvních dvou letech života podvyživené, trpí po zbytek života zdravotními problémy a zaostávají ve vývoji. Nedostatečná výživa snižuje jejich schopnost se učit, pracovní zdatnost i umění rozvíjet své nadání. Kromě lidského strádání je obrovská i ekonomická cena nedostatečné výživy: země, kde je podvýživa nejrozšířenější, ztrácejí podle Světové banky v průměru 2% až 3% HDP.
Nejde o silnou a akutní podvýživu, která na obyvatelstvo dopadá znenadání, zpravidla v důsledku konfliktu. Otázkou je, jak přitáhnout pozornost Evropské unie a skupiny G8 k podvýživě odborníky nazývané "skrytým hladem", která postihuje jednoho ze tří obyvatel planety. Způsobuje ji nevyvážená strava či nedostatek vitaminů a nezbytných minerálů, jež lidskému tělu umožňují růst a zachování nepostradatelných funkcí.
Čerstvé údaje například dokládají, že i mírný nedostatek vitaminu A způsobuje vyšší úmrtnost. Každoročně bychom mohli předejít smrti přinejmenším jednoho milionu dětí, kdybychom zlepšili jejich příjem vitaminu A.
Nebylo by těžké to dokázat. Nezbytné vitaminy a minerály se do potravy přidávají odjakživa; ba od počátku dvacátého století je obohacování potravin ve vyspělých zemích významnou státní politikou k omezení nedostatků ve výživě a zlepšení veřejného zdraví. Všechny vědecké studie takových zásahů dokazují, že obohacování základních potravin se osvědčilo.
Chile propagovalo přidávání železa do mléka, což vedlo k 66% úbytku chudokrevnosti u malých dětí. Obohacování kukuřičných potravin kyselinou listovou v Jižní Africe – jeden z projektů podpořených Globální aliancí pro lepší výživu (GAIN) – vedl ke 40% snížení četnosti rozštěpu páteře (spina bifida), závažného poškození neurální trubice u novorozenců.
Introductory Offer: Save 30% on PS Digital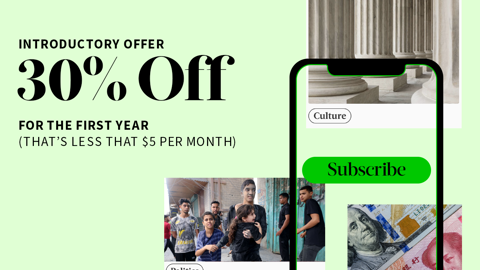 Introductory Offer: Save 30% on PS Digital
Subscribe now to gain greater access to Project Syndicate – including every commentary and our entire On Point suite of subscriber-exclusive content – starting at less than $5 per month.
Tyto základní intervence navíc vyjdou levně a mají velký přínos: obohatit stolní olej vitaminem A stojí méně než 0,10 dolaru na litr a poměr přínosů a nákladů u obohacování potravin obecně je nejméně osm ku jedné.
Co schází, je ochota konat. V nadaci GAIN jsme přesvědčeni, že je naléhavě zapotřebí bojovat proti podvýživě, chce-li svět splnit Rozvojové cíle tisíciletí Organizace spojených národů, které jej zavazují ke snížení celosvětové chudoby a hladovění na polovinu do roku 2015. Boj proti podvýživě je prvním krokem k dosažení této mety. Věda doložila efektivitu obohacování potravin a soukromý sektor disponuje potřebnými technologiemi i znalostmi a dokáže inovovat a zajistit produkty pro ty nejchudší.
Evropa a skupina G8 musí jednat. Nejenže je třeba, aby si boj proti podvýživě vytkly za politickou prioritu, ale musí rovněž investovat. Rovnice není nijak komplikovaná: 160 milionů eur na programy obohacování potravin by mohlo zlepšit zdraví miliardy lidí. Abychom si tuto částku dali do souvislostí, připomeňme, že pravidelné stěhování institucí EU mezi Bruselem a Štrasburkem stojí 200 milionů eur ročně.
Ač je posledně jmenovaný výdaj historicky pochopitelný, nadešel čas, aby EU a skupina G8 změnily skladbu svých politik a přispěly k tomu, že ve zdraví přežije 3,5 milionu matek a dětí.