Obnovitelné energie ubývá
PRAHA – Leckdo má dnes za to, že obnovitelná energie nám už brzy umožní zbavit se fosilních paliv. Fakta bohužel mluví jinak.
Podle údajů Mezinárodní energetické agentury (IEA) v roce 1971, kdy prvně zveřejnila celosvětové statistiky, pocházelo z obnovitelných zdrojů 13,12 % světové energie. V roce 2011 byl ovšem podíl obnovitelných zdrojů nižší, na úrovni 12,99 %. Přesto nová anketa ukazuje, že Američané věří, že zastoupení obnovitelných zdrojů v roce 2035 dosáhne 30,2 %. Ve skutečnosti to bude spíš 14,5 %.
Solární a větrná energie tvoří nepatrnou část současných obnovitelných zdrojů – asi třetinu jednoho procentního bodu. Velká většina pochází z biomasy čili ze dřeva a rostlinných hmot – nejstaršího energetického zdroje lidstva. Biomasa je sice obnovitelná, ale často není ani dobrá, ani udržitelná.
Spalování dřeva v předprůmyslové západní Evropě způsobilo rozsáhlé odlesnění a k témuž dnes dochází ve značné části rozvojového světa. Znečištění vzduchu v interiérech způsobené biomasou usmrtí ročně přes tři miliony lidí. Moderní energetické plodiny zase přispívají k odlesňování, vytlačují zemědělství a zvyšují ceny potravin.
Oblasti světa, kde se obnovitelné zdroje využívají nejvíc, patří k nejchudším. Afrika získává téměř 50 % energie z obnovitelných zdrojů, oproti pouhým 8 % v OECD. Pod globálním průměrem jsou i evropské země OECD, dosahující 11,8 %.
Skutečnost je taková, že lidstvo strávilo uplynulá staletí odkláněním se od obnovitelných zdrojů. V roce 1800 svět z obnovitelných zdrojů získával 94 % energie. Od té doby toto číslo klesá.
Subscribe to PS Digital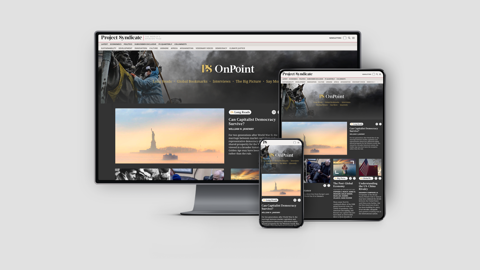 Subscribe to PS Digital
Access every new PS commentary, our entire On Point suite of subscriber-exclusive content – including Longer Reads, Insider Interviews, Big Picture/Big Question, and Say More – and the full PS archive.
Výrazný příklon k fosilním palivům přinesl mnoho dobrého. Oproti době před 250 lety má dnes průměrná osoba ve Velké Británii přístup k padesátinásobku energie, cestuje 250krát dál a má 37500krát víc světla. Příjmy vzrostly dvacetinásobně.
Posun k fosilním palivům měl také obrovské přínosy pro životní prostředí. Petrolej spasil velryby (ty byly před jeho nástupem téměř vyhubeny lovem kvůli údajně "obnovitelnému" velrybímu oleji, jímž se svítilo). Uhlí zachránilo evropské lesy. S rozvodem elektřiny ve většině vyspělého světa vymizelo interiérové znečištění vzduchu, které je mnohem nebezpečnější než znečištění venkovní.
Nadto je tu jeden často přehlížený přínos pro životní prostředí: v roce 1910 se víc než 30 % zemědělské půdy ve Spojených státech využívalo k pěstování krmiva pro koně a muly. Traktory a auta tuto obrovskou poptávku po zemědělské půdě vymýtily (a zároveň zbavily města znečištění mrvou).
Samozřejmě, fosilní paliva přinesla své vlastní ekologické problémy. Přestože technologické inovace jako čištění spalin v továrních komínech a automobilové katalyzátory významně omezily místní znečištění, problém s emisemi CO2 přetrvává. Ostatně právě ten je hlavním důvodem světového volání po návratu k obnovitelným zdrojům.
Jistěže, větrná a sluneční energetika výrazně posílila. Od roku 1990 energie z větru přibývá o 26 % ročně a té solární o fenomenálních 48 %. Jedná se ale o růst z téměř ničeho na úroveň nepatrně vyšší než téměř nulovou. V roce 1990 byl vítr zdrojem 0,0038 % světové energie; dnes se jedná o 0,29 %. Sluneční energie přibylo prakticky z nuly na 0,04 %.
Ano, Dánsko získává rekordních 34 % elektřiny z větru. Jenže elektřina tvoří jen 18 % tamní celkové spotřeby energie.
Evropa dnes z větru získává 1 % energie – méně než před industrializací, kdy krásné větrné mlýny tvořily zhruba 2 % (a lodní plachty zajišťovaly další 1 %). Británie zaznamenala svůj rekord u větrné energie v roce 1804, kdy její podíl dosáhl 2,5 % – téměř trojnásobku současné výše.
Slunce a vítr budou navíc přispívat velmi málo i v příštích desetiletích. Podle optimistického scénáře IEA, který předpokládá, že světové vlády splní všechny své zelené sliby, bude vítr zdrojem 1,34 % globální energie a slunce zajistí 0,42 %. Obnovitelných zdrojů celosvětově do roku 2035 přibude zhruba o 1,5 procentního bodu, na 14,5 %. Při nerealisticky optimistických předpokladech by podíl mohl stoupnout o pět procentních bodů, na 17,9 %.
Ani zdaleka se tedy neblížíme brzkému přechodu zpět k obnovitelným zdrojům. V USA obnovitelné zdroje v roce 1949 tvořily 9,3 % výroby energie. Administrativa prezidenta Baracka Obamy očekává, že se toto číslo do roku 2040, tedy po téměř sto letech, mírně zvýší na 10,8 %. V Číně se podíl obnovitelných zdrojů na výrobě energie propadl ze 40 % v roce 1971 na 11 % dnes a v roce 2035 bude pravděpodobně dosahovat jen 9 %.
Přesto za tyto obnovitelné zdroje platíme jako mourovatí. Za posledních 12 let svět investoval do čisté energetiky 1,6 bilionu dolarů. Do roku 2020 vyjde úsilí o zvýšení podílu obnovitelných zdrojů jen samotnou Evropskou unii na 250 miliard dolarů ročně.
Španělsko dnes platí téměř 1 % HDP za dotace do obnovitelných zdrojů, což je víc, než kolik vydává za vyšší vzdělávání. Na konci století přitom obrovské španělské investice oddálí globální oteplování o 62 hodin.
Současné politiky zelené energie selhávají z prosté příčiny: obnovitelné zdroje jsou příliš drahé. Lidé občas prohlašují, že obnovitelné zdroje jsou ve skutečnosti levnější. Jenže kdyby byly levnější, nepotřebovaly by dotace a obešli bychom se bez klimatických politik.
Bez obalu to řekl Jim Hansen, klimatický poradce bývalého amerického viceprezidenta Ala Gorea: "Tvrdit, že obnovitelné zdroje nám umožní v krátké době přestat používat fosilní paliva ve Spojených státech, Číně, Indii či na celé planetě je skoro jako věřit na velikonočního králíčka a vílu Amálku."
Řešením je srazit cenu obnovitelných zdrojů inovacemi. Potřebujeme dramaticky posílit financování výzkumu a vývoje, abychom zajistili, že příští generace energie z větru, slunce a biomasy bude lacinější a efektivnější.
Vezměme si Čínu. Vzdor tamním rozsáhlým investicím do sluneční a větrné energetiky především prodává solární panely do západních zemí za dotované ceny. Z větru je jen 0,2 % čínské energie a ze slunce jen 0,01 %.
Přitom na Čínu celosvětově připadá 68 % solárních ohřívačů vody na střechách budov, jelikož se jedná o chytrou a levnou techniku. Nepotřebuje žádné dotace a produkuje 50krát víc energie než všechny čínské solární panely.
Až budou obnovitelné zdroje levnější než fosilní paliva, ovládnou svět. Namísto víry ve vílu Amálku bychom měli začít investovat do zeleného výzkumu a vývoje.
Z angličtiny přeložil David Daduč