EU hraje s Kjótem skořápky
RIGA – S každým uplynuvším rokem se hrozivá krize globálního oteplování rýsuje blíž a blíž. Čas na podniknutí preventivních opatření ubíhá. Mantra "20-20-20" Evropské unie má za cíl snížit emise skleníkových plynů (SP) o 20% oproti úrovni z roku 1990 a zvýšit podíl obnovitelných zdrojů na 20% do roku 2020. Je to vážně schůdné?
EU má zdánlivě dlouhou historii prosazování kroků, které by změně klimatu zabraňovaly. V roce 1994 se EU zavázala ke snížení SP stanovenému Kjótským protokolem a roku 2002 jej ratifikovala. EU-15 přislíbila 8% snížení emisí SP do roku 2010.
Všechny průmyslové státy, jež Kjótský protokol neratifikovaly, v prvé řadě Spojené státy, jsou kritizovány jako "environmentálně nezodpovědné".
Během patnáctiletého období mezi roky 1990 a 2005 však EU-15 dokázala emise SP snížit jen o 2% a teď je jasné, že EU-15 svůj kjótský závazek nesplní. Jen pět států EU-15 je na cestě ke splnění svých met. Za nejpříznivějších okolností by EU-15 mohla své emise do roku 2010 snížit o 4,6%.
Neschopnost EU-15 splnit svůj kjótský cíl není velkým překvapením. Překvapuje však to, že se EU-15 daří své selhání prodávat jako úspěch.
Když byl závazek 20-20-20 v březnu 2007 přijat, rozhodnutí se s vervou roztrubovalo a veřejnosti se podsouvalo jako další úspěch klimatické politiky EU. Tehdejší předsedkyně Rady EU Angela Merkelová jej označila za "průlom" a předseda Evropské komise José Manuel Barroso jej prohlásil za "vůbec nejambicióznější balíček".
Subscribe to PS Digital Now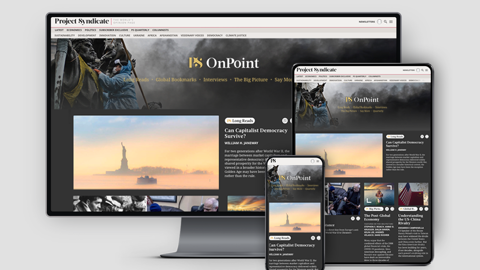 Subscribe to PS Digital Now
Access every new PS commentary, our entire On Point suite of subscriber-exclusive content – including Longer Reads, Insider Interviews, Big Picture/Big Question, and Say More – and the full PS archive.
Když ale došlo na rozdělování břemene snižování emisí mezi členské státy EU, Evropská komise v lednu 2008 navrhla, aby se referenční rok změnil z roku 1990 na 2005. Tento přístup – schválený na nedávné Radě EU jako základ pro vyjednávání – se rovná povolení, aby některé členské státy nesplnily své údajně závazné kjótské cíle sdílení břemene.
Důvod byl prostý: EU-12 – nové členské země přijaté v roce 2004 – podávají lepší výkon než EU-15. Noví členové ke kolektivnímu kjótskému cíli sice nepřistoupili, ale jako skupina mají našlápnuto do roku 2010 snížit emise oproti roku 1990 asi o 20%.
Lotyšsku, Litvě a Estonsku se například podařilo už k roku 2005 své emise z roku 1990 srazit na polovinu. To lze zčásti vysvětlit krachem špinavého těžkého průmyslu sovětského ražení. Zdá se však, že přesunem referenčního roku pro absolutní hladiny emisí z roku 1990 na 2005 se Komise rovněž snaží zakrýt nezdar EU-15 a zároveň vnutit nepřiměřeně obrovské cíle snížení emisí těm členským státům EU, které jsou už teď ekologicky nejzdatnější.
Obětováním potřeb rostoucích ekonomik, které už své cíle splnily, ve prospěch zavedenějších trhů Komise odměňuje neefektivitu a snižuje účinnost jak klimatické politiky Evropské unie, tak společného trhu. Vzhledem k tomu, že na EU-15 připadá v rámci EU asi 80% všech emisí SP, právě tyto státy by měly mít v klimatické politice EU čelnou úlohu. Na to, aby své úsilí vystupňovaly, je teď už pozdě.