Klimatičtí extremisté
KODAŇ – Často se tvrdí, že jedním z důvodů, proč podniknout tvrdé kroky proti globálnímu oteplování, je extrémní počasí. Dnes nemine jediný hurikán nebo vlna veder, aniž by ten či onen politik nebo aktivista prohlásil, že je to důkaz nutnosti uzavřít dohodu o globálním klimatu – dohodu podobnou té, která byla před několika dny v jihoafrickém Durbanu odsunuta na konec tohoto desetiletí.
Taková tvrzení si však zasluhují bližší zkoumání. Mezivládní panel OSN pro změny klimatu (IPCC) zveřejnil v roce 2007 zprávu o klimatických extrémech, která si získala značnou mediální pozornost. O dva roky později se však zjistilo, že některá klíčová tvrzení ze zprávy IPCC – například že globální oteplování způsobí vymizení obrovských himálajských ledovců do roku 2035 nebo snížení úrody afrických plodin na polovinu do roku 2020 – byla založena na prohlášeních obsažených v apelech ekologických organizací a opírala se o minimální nebo vůbec žádné důkazy.
Navzdory tomuto omylu je IPCC už dlouho poměrně spolehlivým zdrojem rozumných a zodpovědných odhadů v jinak fanfarónské debatě. Rozumné odhady se bohužel nedostanou do bleskových zpráv. Podle IPCC se například mořská hladina zvýší do konce tohoto století o relativně zvládnutelných 18-59 centimetrů, přičemž sdělovací prostředky a aktivisté pravidelně tvrdí, že bychom měli očekávat vzestup o několik metrů.
Podobným způsobem média dezinterpretovala také závěry loňské zprávy IPCC o klimatických extrémech. Nejprestižnější švédský deník Svenske Dagbladet zaplnil téměř celou titulní stránku svého nedělního vydání řezem lidského těla s obnaženými tepnami a varováním: "Stále teplejší klima ohrožuje více životů." Na dvou vnitřních stranách pak redaktoři přinesli graf zachycující počet úmrtí v jednotlivých ročních obdobích v posledních deseti letech a pomocí alarmujících červených teček ukázali, že letní vlny veder zabily už desítky Švédů. I letmá prohlídka grafu přitom jasně ukazovala, že zimou zemře mnohem více lidí než horkem.
Zpráva IPCC skutečně konstatovala, že globální oteplování by znamenalo větší počet extrémně teplých dní, ale zároveň poukázala na menší počet extrémně chladných dní. A protože téměř na všech místech zeměkoule zemře každý rok v důsledku nízkých teplot víc lidí než v důsledku teplot vysokých, bude celkovým výsledkem globálního oteplování menší počet úmrtí vlivem teplotních extrémů. Podle jednoho odhadu zemře do poloviny století na následky horka zhruba o 400 000 osob více, než kolik by jich zemřelo při zachování současných teplot, ale zároveň se o 1,8 milionu osob sníží počet těch, kdo zahynou v důsledku zimy. Lidé, kteří nezemřou, se bohužel do zpráv nedostanou.
Deník Christian Science Monitor se v listopadu zaměřil na zjištění IPCC o hurikánech, jejichž síla a četnost se dává do souvislosti s globálním oteplováním už od doby, co film Nepříjemná pravda bývalého amerického viceprezidenta Ala Gorea mediálně využil hurikánu Katrina. Titulek Monitoru hlásal: "Varování před klimatickými změnami: připravte se na horší vlny veder a silnější bouřky". Avšak přestože zpráva IPCC naznačuje, že se maximální rychlosti hurikánů s největší pravděpodobností zvýší, zároveň předpovídá, že celkový počet tropických hurikánů se může snížit a že se s největší pravděpodobností sníží také četnost netropických hurikánů.
Subscribe to PS Digital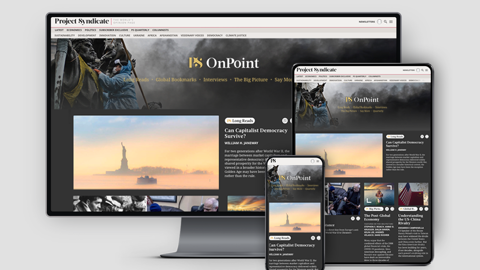 Subscribe to PS Digital
Access every new PS commentary, our entire On Point suite of subscriber-exclusive content – including Longer Reads, Insider Interviews, Big Picture/Big Question, and Say More – and the full PS archive.
IPCC jasně konstatuje, že výše škod po hurikánech se setrvale zvyšuje kvůli tomu, že v oblastech výskytu hurikánů žije stále více lidí se stále větším majetkem. Rovněž v případě budoucích škod nejsou hlavním určujícím faktorem skleníkové plyny, nýbrž počet obyvatel, jejich poloha ve vztahu k oblastem výskytu hurikánů a jejich zranitelnost.
IPCC dokonce poznamenává, že zvýšené náklady související s hurikány "nelze připsat klimatickým změnám". Chceme-li se tedy vyhnout budoucím škodám způsobeným hurikány, potřebujeme investovat do adaptačních programů. To znamená lepší řízení rizik včetně přísnějších stavebních předpisů a udržování mokřadů, které zpomalují bouřkové vlny.
Značné množství důkazů také naznačuje, že globální oteplování způsobuje vyšší srážky, zejména pak prudké deště. To vedlo mnoho pozorovatelů k tomu, aby globálním oteplováním vysvětlili ničivé záplavy v Pákistánu, Austrálii a Thajsku v posledních letech. IPCC však říká něco jiného: důkazy nemohou spolehlivě určit, zda zvýšené srážky měly skutečně vliv na velikost a četnost záplav (řečeno jazykem OSN "v globálním měřítku existuje nízká důvěra týkající se byť jen náznaku takových změn").
Na první pohled to zní možná nelogicky. Je třeba si však uvědomit, že došlo i k mnohem významnějším změnám: zejména výstavba přehrad a rozsáhlé osídlování záplavových oblastí sebraly řekám prostor, kde by se mohly přirozeně vylévat z břehů. Chceme-li pomoci potenciálním obětem záplav, pak důkazy jasně ukazují, že bychom měli obnovit přirozené záplavové oblasti.
Zvýšené srážky mají navíc i pozitivní dopady – především přinášejí žíznivému světu více sladké vody. Přibližně dvě miliardy lidí dnes trpí nedostatkem vody, což znamená, že si musí vystačit s méně než 1700 krychlovými metry za rok. Tento údaj by se pouze v důsledku rostoucího počtu obyvatel na zeměkouli mohl ke konci století zvýšit zhruba na tři miliardy osob. Větší srážky způsobené globálním oteplováním však s největší pravděpodobností srazí skutečné hodnoty přibližně na 1,7 miliard.
Děsivé historky o klimatu se opírají o jednoduchý výklad: více CO2 znamená větší ekologické škody a větší počet mrtvých – a jediným řešením je snížit emise uhlíku. To je sice chytlavé politické poselství, ale má tu drobnou vadu, že je pomýlené.
Globální oteplení způsobí, že některé jevy – například vlny veder nebo rychlosti hurikánů – začnou být extrémnější, zatímco jiné jevy – například vlny chladného počasí nebo četnost hurikánů – se stanou méně extrémními. A v některých případech, jako je zvýšené množství srážek, bude mít globální oteplení pozitivní i negativní dopad.
To samozřejmě neznamená, že bychom neměli klimatické změny řešit tím, že se zaměříme na inovace, abychom dokázali vyrobit méně nákladnou zelenou energii. Nejnovější zpráva IPCC je důležitá právě proto, že ilustruje skutečné ekologické problémy způsobené globálním oteplováním, aniž by přeháněla v honbě za senzačními titulky. Poskytuje spolehlivé informace o klimatu a zdůrazňuje, že pro zlepšení kvality života budoucích generací je nutná adaptace.
Zároveň ukazuje, proč poslední neúspěch snahy o uzavření rozsáhlé klimatické smlouvy vůbec není špatnou zprávou. Pokud však jde o klimatické změny, média jiné zprávy zjevně nemají rády.