Podpora výzkumu lidských zárodečných kmenových buněk
Většina buněk v našem těle má krátkou délku života a konkrétní úkol. Kmenové buňky, nacházející se v mnoha orgánech od kůže po kostní dřeň, jsou však jiné. Tyto "předchůdkyně" běžných buněk se totiž mohou nekonečně obnovovat. V případě potřeby se tyto buňky mohou na základě příslušných biochemických signálů dělit a měnit v celou řadu různých buněčných typů.
Taková přizpůsobivost znamená, že kmenové buňky jsou schopny regenerovat poškozené tkáně orgánů a poskytují tak nové možnosti léčby celé škály dnes zhoubných chorob. Díky kmenovým buňkám by se lidské tělo snad mohlo naučit i "pěstovat" nové orgány, které by nahrazovaly orgány poškozené. Otevřela by se tak cesta k novým formám buněčné terapie.
Na základě výzkumu se srovnatelnými buňkami myší vědci soudí, že kmenové buňky by se daly použít k náhradě kostní dřeně u pacientů trpících rakovinou či k produkování pankreatických buněk tlumících projevy diabetu nebo neuronových buněk k léčbě Parkinsonovy choroby, Alzheimerovy choroby a jiných mozkomíšních poruch.
Nejvhodnější kmenové buňky pro tento typ výzkumu pocházejí z velmi raných embryí vzniklých oplodněním ve zkumavce. To pochopitelně vede k etickému dilematu. Představa, že by lidská embrya byla přiváděna na svět s jediným cílem "sklízet" jejich buněčnou tkáň pro lékařské účely, budí strach z návratu do dob "nového světového řádu". Přestože je tato krajní možnost jen velmi málo pravděpodobná, pouhá pravděpodobnost zneužití této metody vyvolává silný odpor.
Většina těch, kteří jsou proti výzkumu kmenových buněk, nezpochybňuje její vědeckou a lékařskou hodnotou, nýbrž namítá proti používání lidských embryí. Tito kritici, ponejvíce v Německu, kde výzkum kmenových buněk evokuje noční můru nacistické eugeniky, argumentují tím, že není nutné, aby se výzkum kmenových buněk zabýval výhradně embryi, neboť potencionální kmenové buňky se přirozeně vyskytují také v dospělé tkáni. Existují studie o pozoruhodné plasticitě kmenových buněk vyzískaných z tkáně dospělých lidí, vědci je však vnímají velmi opatrně, neboť se dosud příliš mnoho neví, zda mohou delší dobu existovat mimo tělo, jaké jsou možnosti jejich diferenciace a zda je lze vyzískat v množstvích potřebných k prozkoumání jejich vhodnosti pro klinické použití.
Pokud by se na základě těchto nadějí výzkum zárodečných kmenových buněk zastavil, je možné, že uběhne mnoho let, než vědci zjistí, zda se dospělé kmenové buňky svými schopnostmi léčit nemoci vyrovnají kmenovým buňkám pocházejícím z embryí. Nemůžeme si dovolit luxus postupovat v těchto slibných technologiích pomalu a postupně. Lidem, jejichž jedinou nadějí je tento výzkum, jsme zavázáni probádat všechny cestičky, které mohou vést ke kýžené léčbě. Výzkum dospělých kmenových buněk by každopádně měl dále probíhat; nemělo by to ale v žádném případě být na úkor neúnavného výzkumného snažení s cílem prozkoumat veškerý potenciál kmenových buněk pro použití v medicíně.
Subscribe to PS Digital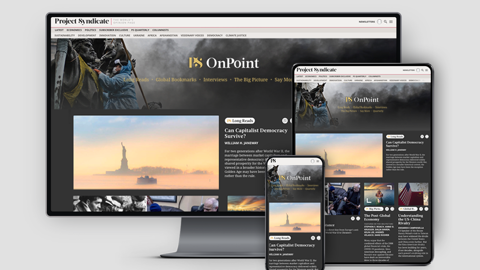 Subscribe to PS Digital
Access every new PS commentary, our entire On Point suite of subscriber-exclusive content – including Longer Reads, Insider Interviews, Big Picture/Big Question, and Say More – and the full PS archive.
Další omezení přijaly nedávno také Spojené státy, kde se tématem zabývá Národní poradní komise pro lékařskou etiku v rámci obsáhlých porad a debat s etiky, náboženskými představiteli, vědci a lékaři. Závěrem jednání bylo, že je eticky připustitelné připravovat linie kmenových buněk ze zmrazených embryí, ale pouze z těch, která byla získána v průběhu mimoděložního oplodnění a jež dárci i jejich lékař označili nad rámec klinických požadavků. (V procesu umělého oplodnění dochází obvykle k oplodnění více vajíček, než kolik jich pak je uhnízděno do dělohy ženy toužící otěhotnět.)
Po těchto diskusích uveřejnil americký Národní zdravotní ústav směrnice, které sice dovolují využití vládních financí na podporu výzkumu kmenových buněk, ale zároveň ve své současné podobě zakazují federálně dotovaným badatelům zakládat nové linie těchto buněk. Toto omezení tedy ukládá, že buněčné linie mohou být získávány jen ze soukromě financovaných nebo komerčních zdrojů, které se řídí protokoly ustanovenými zdravotními směrnicemi.
Mám za to, že jakkoli může být omezování vládních prostředků na zakládání buněčných linií politicky obezřetné, uvádí vědce do značně znevýhodněné pozice. Víme, že existuje celá řada faktorů, kterým zatím ne zcela dobře rozumíme a díky nimž kmenové buňky ztrácejí schopnost diferencovat se do všech možných typů buněk. Za ztrátou diferenciační schopnosti může stát konkrétní způsob derivace buněk, podmínky jejich růstu anebo různé další faktory manipulace s nimi.
Umožnit jednotlivým, státem financovaným badatelům, aby získávali kmenové buňky v různých podmínkách v jejich laboratořích, jak to nedávno povolily Británie a Francie, je nejlepší cestou k určení toho, jaké podmínky jsou rozhodující pro tvorbu buněk pro konkrétní léčebné účely. Získávány, uskladňovány a uchovávány tak, aby jejich účinek pro dané lékařské využití byl co nejvyšší, budou nejspíše ty zárodečné kmenové buňky, které badatel připravuje ve své vlastní laboratoři. Buňky získané z komerčních zdrojů mohou být naopak neznámého genetického původu a nemusejí proto vyhovovat pro důležité studijní účely.
Mnozí se odvolávají na různá málo pravděpodobná rizika spojená s výzkumem kmenových buněk. Základní etická volba je ovšem v tomto případě jasně vymezená: zda mají být lidská embrya, která by koneckonců byla právně znehodnocena, využívána k hledání a tvorbě léčebných metod, které teoreticky mohou zachraňovat životy lidí v nouzi. Odpůrci potratu bez ohledu na jeho účel tvrdí, že obětování lidského embrya k získávání kmenových buněk se podobá potratu a je tedy nemorální. Ovšem sbírání kmenových buněk z velmi raných embryí, která mají být odepsána a znehodnocena, je dle mého soudu něco nesporně jiného než umělé přerušení těhotenství. Měli bychom ostatně zvážit morální následky toho, nebudeme-li pokračovat v této linii výzkumu, když přinejmenším teoreticky víme, že může vést k uzdravování a zachraňování lidských životů. Jaký existuje vyšší mravní princip než snažit se pomáhat lidem, jejichž životy byly zasaženy nemocí a nemohoucností?