Saigon, pád a znovuzrození: o 25 let později
Největší, a také nejdelší, vietnamská válka skončila před pětadvaceti lety, 30. dubna 1975. Jako nějaký kolemjdoucí, tiše zírající na trosky autonehody, sledovala jsem pád Saigonu v televizním přenosu, v bezpečí amerického Connecticutu, s mojí novou rodinou. Jako miliony dalších Američanů, byla jsem tehdy přímo hypnotizována kolapsem země, kde bojovalo na půl miliónů amerických vojáků a kde jich nakonec 50.000 zemřelo.
Já měla štěstí. Sotva dvanáctiletá jsem opustila Saigon jen měsíc před tím, než k tomuto pádu došlo, když mě s sebou vzal jeden americký důstojník, se kterým jsem se spřátelila ve vojenské nemocnici, ve které jsme, já a moje matka, dobrovolně vypomáhaly. To bylo roku 1968, v roce Tetovy ofensivy. Nosily jsme mu rýžovou kaši, čokoládové zákusky, datlové bonbóny. Pamatuji, mluvil se mnou francouzsky. Jak tak ležel celý v bandážích, vyprávěla jsem mu příběhy a on se jim smál. O sedm let později, když severovietnamské tanky překročily demilitarizovanou zónu, vrátil se, adoptoval mě, a tak mě odtamtud dostal, několik měsíců před tím, než se nakonec i mým rodičům podařil jejich útěk.
V bezpečí našeho obývacího pokoje jsme společně sledovali, jak hordy Vietnamců násilím vnikly do chráněných táborů USA. Helikoptéry poletovaly nad střechami velvyslanectví. Říkali tomu "Operation Frequent Wind", aby tak zakódovali americkou evakuaci ze Saigonu. Byl to přímo exodus; vzduchem směřoval k Sedmé flotile, patrolující právě v Jihočínském moři; a po moři představoval nespočet velkých kutrů, pinas, a všemožných rybářských lodí a dalších provizorních plavidel. Více jak 100.000 Vietnamců tehdy v dubnu a květnu roku 1975 prchlo, a jejich počet pak v následujících letech narostl až na 2 milióny.
Války se často těm, co je přežili, zdají naprosto nepochopitelné. Začátek; Konec; Začátek konce; to vše jsou jen historické kategorie a otázky pro historiky. Ti, co přežili válku ve Vietnamu a pak byli nuceni uprchnout, protože se najednou ocitli na historicky poražené straně konfliktu, se pustili do boje s trýznivými otázkami: jak zapomenout, jak přežít zapomenutý život – zapomenutý, až do výročí, jako je toto. Třicátý duben; Den osvobození, jak je pojmenován v Komunistickém Vietnamu; Den národní porážky, jak tento den nazývají Vietnamci v exilu.
Znovuobjeven a přetvořen Hollywoodem pro účely vlastního, amerického sebezkoumání, rekriminace a lítosti, stal se Vietnam alegorickou černou dírou. Ve filmových dramatech, jako například (Apocalypse Now) Apokalypsa anebo (Platoon) Četa, číhají nepostižitelné stíny nepřátel v přízračných temnotách smrdutých bažin a džungle. Symboly deziluze zase zahltily snímky jako je (Born on the Fourth of July) Narozen 4. července, kde je vlastenec s vlajícím praporem nad hlavou přetaven do protiválečného demonstranta. (The Deer Hunter) Lovec jelenů zase pojímá Vietnam jako metaforu šílenství, náhodné cvaknutí kohoutku v Ruské ruletě, označující všem americkým vojákům, oddaným šílené válce a peklu na tom malém kousku světa, rozdíl mezi životem a smrtí.
Celé roky po skončení války zůstával Vietnam synonymem pro cosi jiného, ale nikdy ne pro sebe sama; zkratkou pro neštěstí a katastrofu. Ale pro nás, Vietnamce, jež přijali Ameriku za svoji novou zemi, zůstává Vietnam stále domovem, místem řízeného zapomnění a ještě více místem řízených vzpomínek. A v tom šedivém meziprostoru mezi vzpomínkami a zapomněním si většina z nás vystavěla své nové životy.
Subscribe to PS Digital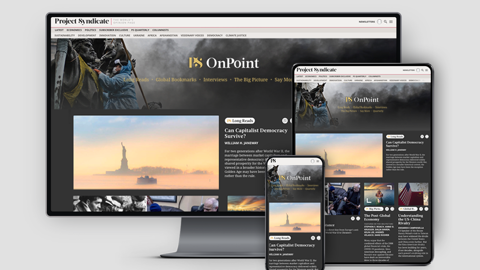 Subscribe to PS Digital
Access every new PS commentary, our entire On Point suite of subscriber-exclusive content – including Longer Reads, Insider Interviews, Big Picture/Big Question, and Say More – and the full PS archive.
A tak je 30. duben pro mnoho Vietnamců dnem znovuobjevení a znovuzrození. Pětadvacet let po pádu Saigonu se většina z nás, krok za krokem, dostala z okraje americké společnosti. Naučili jsme se anglicky a zvládli jsme chrčivé zvuky Ameriky, ale i tak jsme ochránili tak početné zvuky našeho starého jazyka. Křížem krážem Amerikou, v Orange County v Kalifornii, v Houstonu a Dallasu, Arlingtonu a Falls Church, ve Virgínii, všude tam byl Saigon vzkříšen k novému životu. Všude, kde vznikly tyto "malé Saigony", je možné nalézt nákupní mini-centra, přeplněná amerikanizovanými vietnamskými supermarkety, restauracemi, pekárnami, kadeřnickými a pedikurními salony, lékařskými ordinacemi, právnickými kancelářemi, cestovními agenturami a obchody se službami všech možných druhů. Cukrárny se tam nazývají "Givrard" a "Brodard", a restaurace zase "Pasteur", po těch, kdysi tak početných v Saigonu. Žlutá zástava Jižního Vietnamu se třemi horizontálními pruhy často vlaje přímo vedle té s hvězdou.
Vietnam, byť stále takto připomínaný, přesto zůstává jen snem, smyslnou kombinací předávaných a znovu kříšených vůní a zvuků. Pro generace, jež vyrůstaly coby naturalizovaní Američané, se Vietnam tiše vznáší nad nepřístupnými hlubinami jejich životů, díky všem těm příběhům, jež slýchali od svých rodičů a nyní také stále častěji, v tomto technologickém věku, díky prostému kliknutí na takové webové stránky, jako je například 'Viet.story', 'Viet.travel', apod. Ostatně, zkratka VC dnes již neznamená Vietkong, nýbrž 'venture capitalist'.
Pětadvacet let po exodu z Vietnamu nastává exodus opačným směrem. Tzv. Viet Kieu, jak se vietnamská diaspora nazývá se začíná po tisících vracet a do Vietnamu přináší drahocenné americké dolary. A tam nyní můžeme nalézt cukrárny, které se jmenují "Baskin-Robbins", restaurace, které, i přesto, že je vlastní místní usedlíci, nesou názvy "Café California" a bary se jmény jako "Apocalypse Now". Neboť pro ty, kteří zůstali, je nyní Amerika snem všech snů a americký pas to, po čem tolik touží.
V Ho-Či-Minově městě, kteréžto jméno neužívají ani komunističtí úředníci, zůstává Saigon tím starým hektickým, energickým a smělým městem. Ve městě, které je po Ho Či Minovi pojmenováno je on sám víceméně ignorován, třebaže jeho portréty se přízračně zjevují hned vedle billboardů firem Sony anebo Coca Cola. Před rokem 1986 bylo zločinem vlastnit soukromý podnik. Výsledkem ekonomických reforem nyní privátní ekonomika, a to především v Saigonu, převyšuje oficiální ekonomiku státní. Na městských tržištích, podél chodníků i v uličkách, všude kypí nějaký obchod. Po pětadvaceti letech od okamžiku, kdy zkrachovala naše očekávání, můžete cítit surovou energii burácejících motocyklů, jež se proplétají rušnou dopravou, ve které ožívá duch města.
Před čtyřmi roky jsem na pozvání Ministerstva školství pořádala sérii přednášek a do programu jsem vmáčkla i návštěvu mého strýce, člena Vietkongu, jenž se po vítězství Komunistů stáhnul do ústraní. Nejvíce ho zajímalo, jak by mohla jeho provincie delty Mekongu přilákat nějaké zahraniční investory, když tito směřují převážně jen do Saigonu. Stejně tak úředníky v Hanoji velice zlobí, že investoři váží cestu do jejich města jen proto, aby získali povolení k podnikatelské činnosti, které se pak věnují jen v jižní části země.
Ano je to tak, 30. duben se nazývá Dnem osvobození Vietnamu: 1,5 miliónů Vietnamců během války zemřelo; 3 milióny utrpěly zranění. Ale jak podotknul můj strýc, snad to byl Jih, kdo nakonec osvobodil Sever.