Útok na demokracii v USA
NEW YORK – Spojené státy jsou už od svého založení v roce 1776 neustále se vyvíjející demokracií, avšak dnes se její přežití coby demokracie ocitá ve vážném ohrožení. Za tuto krizi může soubor několika volně propojených událostí doma i v zahraničí.
Ze zahraničí ohrožují USA represivní režimy vedené Si Ťin-pchingem v Číně a Vladimirem Putinem v Rusku. Oba si přejí zavést ve světě autokratickou formu vládnutí.
Ohrožení USA ze strany domácích nepřátel demokracie je však ještě větší. Patří mezi ně i současný Nejvyšší soud, který ovládli krajně pravicoví extremisté, a také Republikánská strana Donalda Trumpa, jež tyto extremisty dosadila do funkcí.
Čím se většina soudu projevila jako extremistická? Nejde jen o jejich rozhodnutí zrušit nález v přelomové kauze Roeová versus Wade z roku 1973, jenž uznal právo ženy rozhodnout, zda porodí dítě. Mezi extremisty je řadí argumentace, kterou použili pro ospravedlnění tohoto rozhodnutí, a také náznaky, jak daleko budou možná ochotni zajít při praktickém naplňování těchto argumentů.
Soudce Samuel Alito, autor většinového stanoviska, založil svou argumentaci na tvrzení, že Čtrnáctý dodatek ústavy chrání jen ta práva, která byla obecně uznávaná v roce 1868, kdy byl dodatek schválen. Tento argument však ohrožuje i řadu jiných práv, jež se od té doby začala uznávat, mimo jiné i právo na antikoncepci, sňatky osob stejného pohlaví či práva LGBTQ.
Dovedeno do logických důsledků by toto uvažování dokonce mohlo umožnit státům, aby zakázaly manželství osob odlišné rasy, což v některých státech platilo až do roku 1967. Rovněž je zřejmé, že tento soud má v úmyslu vést frontální útok na výkonnou moc. Jeden z nejzásadnějších nálezů v právě dokončeném funkčním období soudu odepřel Agentuře pro ochranu životního prostředí pravomoc vydávat regulace potřebné k boji proti klimatickým změnám.
Subscribe to PS Digital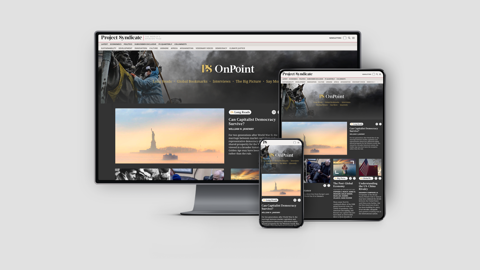 Subscribe to PS Digital
Access every new PS commentary, our entire On Point suite of subscriber-exclusive content – including Longer Reads, Insider Interviews, Big Picture/Big Question, and Say More – and the full PS archive.

Nalézt společného jmenovatele nedávných rozhodnutí soudu netrvá dlouho: soud podporuje kauzy prosazované Trumpovou Republikánskou stranou a oslabuje či staví mimo zákon argumenty upřednostňované Demokratickou stranou. Vezměme si zákony o držení zbraní. Radikální křídlo soudu pozorně naslouchá zbrojní lobby. Ačkoliv tedy nedávná epidemie masových vražd střelnými zbraněmi vyvolala takový celonárodní odpor, že dokonce i někteří republikáni podpořili nový federální zákon o kontrole zbraní, soud tuto ztrátu Národnímu sdružení střelců vykompenzoval alespoň tím, že zrušil dlouho platný newyorský zákon, jenž zaváděl přísná omezení pro skryté nošení zbraně (stát New York okamžitě schválil nové zbrojní zákony, které však nejspíš také skončí u Nejvyššího soudu).
Nejvyšší soud kdysi patřil mezi nejrespektovanější instituce v USA. Vzhledem k jeho nedávným rozhodnutím však extremistická většina dokázala srazit jeho veřejnou důvěru na historické minimum, přičemž nedůvěra soudu se naopak vyšplhala na historicky nejvyšší hodnoty. V disentním stanovisku k případu, který zrušil nález v kauze Roeová,se suše konstatuje, že většinové rozhodnutí "podkopává legitimitu soudu". Menšina bohužel zřejmě zůstane menšinou ještě dlouho, poněvadž extremisté jsou služebně mladší a ovládají soud v poměru 6:3.
Existuje jen jeden způsob, jak přitáhnout Nejvyššímu soudu otěže: drtivým vítězstvím vytlačit z funkcí Republikánskou stranu. Kongresu by to umožnilo ochránit legislativou práva, jejichž ochrana byla původně svěřena Nejvyššímu soudu. Dnes je zřejmé, že to byla velká chyba. Kongres musí jednat a začít by měl ochranou práva ženy na svobodnou volbu. A pokud se kvůli tomu budou muset zpřísnit pravidla obstrukcí, tak ať.
Při snaze o zorganizování drtivého vítězství nad radikalizovanými republikány však jejich soupeři narážejí na téměř nepřekonatelné překážky. Nejenže republikáni obsadili Nejvyšší soud a řadu soudů nižších instancí extremistickými soudci, ale ve státech jako Florida, Georgia či Texas schválili také řadu zákonů, které velmi ztěžují samotné hlasování.
Tyto zákony se zaměřují na odnímání práv Afroameričanům, jiným menšinám a mladým voličům obecně, ale jejich konečným cílem je pomoci republikánům vyhrávat ve volbách. Jak nedávno napsal jistý floridský federální soudce, když jeden z těchto zákonů zrušil, tyto zákony byly zavedeny "s úmyslem restrukturalizovat volební systém na Floridě způsoby, které upřednostňují Republikánskou stranu před Demokratickou".
Dotyčné zákony by byly dost špatné i v případě, kdyby se zaměřovaly pouze na otázku, kdo může hlasovat. Republikáni však dnes zacházejí ještě dál a útočí na proces počítání hlasů a osvědčování výsledků voleb. Od změn zákonů tak, aby usnadňovaly podvracení volebního systému, až po obsazování funkcí dohlížitelů na řádný proces osobami věřícími Trumpově velké lži, že volby v roce 2020 mu byly ukradeny, každopádně jsme svědky republikánského útoku na náš systém demokracie ze všech možných úhlů. A radikální Nejvyšší soud i zde splnil svůj úkol, když vykuchal federální zákon o hlasovacích právech a umožnil přerozdělování volebních okrsků podle stranického klíče tak, aby se oslabila hlasovací síla menšin.
Naštěstí nejsem sám, kdo tvrdí, že přežití demokracie v USA je vážně ohrožené. Zrušení rozhodnutí v kauze Roeová americkou veřejnost vyburcovalo. Lidé však musí pochopit, co toto rozhodnutí ve skutečnosti znamená: jde o součást pečlivě připraveného plánu proměnit USA v represivní režim.
Musíme učinit vše, co je v našich silách, abychom tomu zabránili. Tohoto boje by se měla účastnit i řada lidí, kteří v minulosti hlasovali pro Trumpa. Jsem stoupencem Demokratické strany, avšak toto není stranické téma. Jde o obnovení funkčního systému dvou politických stran, který tvoří jádro americké demokracie.
Z angličtiny přeložil Jiří Kobělka