Democracy Under Attack in the US
NEW YORK – 1776-os alapítása óta az Egyesült Államok egy folyamatosan fejlődő demokrácia, de demokráciaként való fennmaradása most komolyan veszélybe került. A válságért egy sor, egymással lazán összefüggő hazai és külföldi fejlemény felelős.
Az Egyesült Államokat külföldről a Hszi Csin-ping vezette Kína és a Vlagyimir Putyin vezette Oroszország elnyomó rezsimjei fenyegetik, amelyek autokratikus kormányzati formát akarnak a világra kényszeríteni.
A demokrácia hazai ellenségei azonban még nagyobb veszélyt jelentenek az Egyesült Államokra. Ide tartozik a jelenlegi Legfelsőbb Bíróság, amelyet szélsőjobboldali szélsőségesek uralnak, valamint Donald Trump republikánus pártja, amely ezeket a szélsőségeseket bejuttatta a bíróságba.
Mi minősíti a Bíróság többségét szélsőségesnek? Nem pusztán azon döntésük, mely szerint hatályon kívül helyezték a Roe kontra Wade esetet, azt az 1973-as mérföldkőnek számító ügyet, amely elismerte a nők jogát arra, hogy eldönthessék, megszüljenek-e egy gyermeket. Azon érv miatt minősülnek szélsőségesnek, amellyel döntésüket indokolták, és amiatt, hogy milyen messzire hajlandóak elmenni ezen érvek érvényesítése érdekében.
Samuel Alito bíró, a többségi vélemény megfogalmazója arra az állításra alapozta döntését, hogy a tizennegyedik alkotmánymódosítás csak azokat a jogokat védi, amelyeket 1868-ban, a módosítás ratifikálásakor általánosan elismertek. Ez az érvelés azonban számos más, azóta elismert jogot veszélyeztet, köztük a fogamzásgátláshoz való jogot, az azonos neműek házasságát és az LMBTQ-jogokat.
Ha ezt az érvelést logikusan végigvinnénk, akkor még azt is lehetővé tennék az államok számára, hogy betiltsák a fajok közötti házasságot, ahogyan az egészen 1967-ig előfordult egy részükben. Az is egyértelmű, hogy a Bíróság frontális támadást kíván indítani a végrehajtó hatalom ellen. A Bíróság most befejeződött ciklusának egyik legkövetkezetesebb döntése megtagadta a Környezetvédelmi Hivataltól az éghajlatváltozás elleni küzdelemhez szükséges rendeletek kiadásának hatáskörét.
Subscribe to PS Digital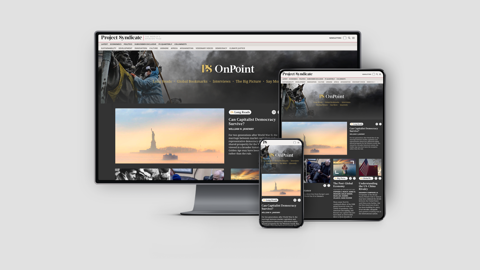 Subscribe to PS Digital
Access every new PS commentary, our entire On Point suite of subscriber-exclusive content – including Longer Reads, Insider Interviews, Big Picture/Big Question, and Say More – and the full PS archive.

Nem kell sokáig keresni a közös nevezőt a Bíróság legutóbbi döntéseiben: a Trump republikánus pártja által támogatott ügyek támogatása és a Demokrata párt által támogatott ügyek gyengítése vagy törvényen kívül helyezése. Vegyük például a fegyvertartási törvényeket. A Bíróság radikális tagjai szó nélkül hallgatnak a fegyverlobbira. Így, bár a közelmúltban a tömeges lövöldözések elterjedése olyan országos felháborodást keltett, hogy még egyes republikánusok is támogatták az új szövetségi fegyvertartási törvényt, a Bíróság azzal kárpótolta a Nemzeti Fegyverszövetséget (NRA) a veszteségért, hogy megsemmisített egy régóta fennálló New York-i törvényt, amely szigorú korlátozásokat vezetett be a rejtett kézifegyverek viselésére (New York állam azonnal új fegyverviselési törvényt fogadott el, amely valószínűleg a Legfelsőbb Bíróság elé kerül).
A Legfelsőbb Bíróság korábban az Egyesült Államok legtekintélyesebb intézményei közé tartozott. A közelmúltban hozott döntései révén a szélsőséges többség történelmi mélypontra süllyesztette a bíróság népszerűségét, és új csúcsra emelte a bírósággal szembeni rosszallást. A Roe-t megdöntő ügyre adott eltérő vélemény egyenesen azt állította, hogy a többségi döntés "aláássa a bíróság legitimitását." Sajnos a kisebbség valószínűleg sokáig kisebbségben marad, mert a szélsőségesek fiatalabbak, és 6-3-as többségben vannak.
A Legfelsőbb Bíróságot csak egyetlen módon lehet megfékezni: a Republikánus Pártot választásokon kell megfosztani a hivatalától, hatalmas fölénnyel. Ez lehetővé tenné a Kongresszus számára, hogy törvényhozás útján megvédje azokat a jogokat, amelyeket a Legfelsőbb Bíróság védelmére bíztak. Most már világos, hogy ez nagy hiba volt. A Kongresszusnak cselekednie kell, kezdve a nők választójogának védelmével. Ha ehhez módosítani kell az obstrukció lehetőségét, hát legyen úgy.
De amikor a radikalizálódott republikánusok elleni elsöprő győzelem megszervezéséről van szó, az ellenzékiek szinte leküzdhetetlen akadályokba ütköznek. A republikánusok nemcsak a Legfelsőbb Bíróságot és számos alsóbb szintű bíróságot pakoltak tele szélsőséges bírákkal. Olyan államokban, mint Florida, Georgia és Texas, egy sor olyan törvényt hoztak, amelyek nagyon megnehezítik a szavazást.
Miközben ezek a törvények az afroamerikaiak, más kisebbségek és általában a fiatal szavazók jogfosztására összpontosítanak, végső céljuk az, hogy a republikánusok választásokat nyerjenek. Ahogy egy floridai szövetségi bíró nemrégiben írta, amikor az egyik ilyen törvényt kritizálta, ezeket a törvényeket "azzal a szándékkal hozták, hogy Florida választási rendszerét olyan módon alakítsák át, amely a Republikánus Pártnak kedvez a Demokrata Párttal szemben."
Ezek a törvények akkor is elég problémásak lennének, ha csak arra irányulnának, hogy ki szavazhat. De a republikánusok most még messzebbre mentek; a szavazatszámlálási és választási hitelesítési folyamatot támadják. A törvények megváltoztatásától kezdve a választási rendszer felforgatásának megkönnyítésén át egészen addig, hogy Trump nagy hazugságának híveit, miszerint a 2020-as választásokat ellopták tőle, toborozzák a folyamat felügyeletére, azt láthatjuk, hogy a republikánusok minden oldalról támadják a demokrácia rendszerét. És ebben a radikális Legfelsőbb Bíróság is kivette a részét, csorbítva a szövetségi választójogi törvényt, és lehetővé téve a körzetek egyértelmű pártszerinti újrafelosztását a kisebbségek szavazati jogának gyengítésére.
Szerencsére nem vagyok egyedül azzal az állításommal, hogy a demokrácia fenttartása komolyan veszélyben van az Egyesült Államokban. Az amerikai közvéleményt felkavarta a Roe-t megsemmisítő döntés. De az embereknek fel kell ismerniük, hogy mit is jelent valójában ez a döntés: egy gondosan kidolgozott terv része, amelynek célja, hogy az USA-t elnyomó rezsimmé alakítsák, különösen a nőket célba véve, tekintet nélkül a pusztító következményekre.
Mindent meg kell tennünk, hogy ezt megakadályozzuk. Ebbe a harcba sok olyan embernek is be kellene vonnia magát, akik korábban Trumpra szavaztak. Én a Demokrata Párt támogatója vagyok, de ez nem pártpolitikai kérdés. Arról van szó, hogy visszaállítsuk a működő kétpárti politikai rendszert, amely az amerikai demokrácia alapja.