Democracia sob ataque nos EUA
NOVA YORK – Os Estados Unidos têm sido uma democracia em constante evolução desde que foram fundados em 1776, mas sua sobrevivência como democracia está agora sob grave ameaça. Um conjunto de eventos vagamente interconectados no interior do país e fora dele é responsável por essa crise.
Do exterior, os EUA são ameaçados por regimes repressivos liderados por Xi Jinping na China e pela Rússia de Vladimir Putin, que querem impor uma forma autocrática de governo ao mundo.
Mas a ameaça aos EUA dos inimigos domésticos da democracia é ainda maior. Eles incluem a atual Suprema Corte, dominada por radicais de extrema-direita, e o Partido Republicano de Donald Trump, que colocou esses extremistas na corte.
O que qualifica a maioria do tribunal como extremista? Não é só a decisão da Corte de revogar Roe v. Wade, o caso-símbolo de 1973 que reconheceu o direito de uma mulher escolher se quer dar à luz. O que os qualifica como extremistas são os argumentos que eles usaram para justificar sua decisão e as indicações que deram de quão longe podem estar dispostos a ir para validar esses argumentos.
O juiz Samuel Alito, autor da opinião da maioria, baseou sua decisão na afirmação de que a Décima Quarta Emenda protege apenas os direitos geralmente reconhecidos em 1868, quando a emenda foi ratificada. Mas esse argumento põe em risco muitos outros direitos que foram reconhecidos de lá pra cá, entre eles o direito à contracepção, casamento entre pessoas do mesmo sexo e direitos LGBTQ.
Levada à sua conclusão lógica, essa linha de raciocínio poderia até permitir que os Estados proibissem o casamento interracial, como alguns fizeram até 1967. Também está claro que esta Corte pretende lançar um ataque frontal ao Poder Executivo. Uma das decisões mais consequentes do mandato recém-concluído da Corte negou à Agência de Proteção Ambiental a autoridade para emitir regulamentos necessários para combater mudanças climáticas.
Subscribe to PS Digital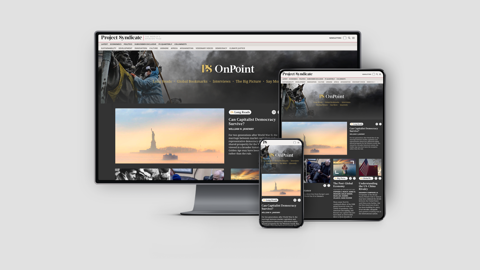 Subscribe to PS Digital
Access every new PS commentary, our entire On Point suite of subscriber-exclusive content – including Longer Reads, Insider Interviews, Big Picture/Big Question, and Say More – and the full PS archive.

Não é difícil identificar o denominador comum nas decisões recentes da Corte: apoiar as causas promovidas pelo Partido Republicano de Trump e enfraquecer ou proibir causas defendidas pelo Partido Democrata. Tome-se o exemplo das leis sobre armas. A ala radical da Corte escuta atentamente o lobby armamentista. Assim, embora uma recente epidemia de tiroteios em massa tenha criado um clamor nacional que levou até alguns republicanos a apoiar uma nova legislação federal sobre armamentos, a Corte compensou a National Rifle Association pela perda revogando uma lei de longa data de Nova York que impôs restrições severas ao porte de revólveres camuflados (o Estado de Nova York aprovou imediatamente novas leis sobre armas, que devem ir parar na Suprema Corte).
A Suprema Corte costumava estar entre as instituições mais respeitadas dos EUA. Por meio de suas decisões recentes, a maioria extremista está levando os índices de aprovação da Corte a uma baixa histórica, e a desaprovação da Corte a altas inéditas. A opinião divergente no caso que revogou Roe afirmou de modo categórico que a decisão da maioria "mina a legitimidade da Corte". Infelizmente, é provável que a minoria permaneça minoria por um longo tempo, porque os extremistas são mais jovens e têm uma maioria de 6-3.
Há apenas um modo de controlar a Suprema Corte: tirar o Partido Republicano do poder com uma derrota esmagadora. Isso permitiria ao Congresso proteger por meio de legislação os direitos que haviam sido confiados à proteção da Suprema Corte. Hoje está claro que fazer isso foi um grande erro. O Congresso deve agir, começando por proteger o direito de escolha de uma mulher. Se as manobras de obstrução de pauta devem ser atualizadas para se conseguir isso, que assim seja.
Contudo, em termos de armar uma vitória esmagadora contra os republicanos radicalizados, os oponentes enfrentam obstáculos quase insuperáveis. Os republicanos não estão entulhando só a Suprema Corte e muitas instâncias inferiores com juízes extremistas. Em Estados como Flórida, Geórgia e Texas, eles vêm promulgando uma série de leis que tornam muito difícil votar.
Ainda que essas leis se concentrem em privar afroamericanos, outras minorias e jovens eleitores em geral, seu objetivo final é ajudar os republicanos a vencer as eleições. Como um juiz federal da Flórida escreveu recentemente ao revogar uma dessas leis, elas foram promulgadas "com a intenção de reestruturar o sistema eleitoral da Flórida de maneiras que favorecessem o Partido Republicano ante o Partido Democrata".
Essas leis seriam ruins o suficiente se focassem só em quem pode votar. Mas agora os republicanos estão indo ainda mais longe, atacando o processo de contagem de votos e a certificação eleitoral. De mudar a lei para facilitar a subversão do sistema eleitoral a recrutar gente que acredita na grande mentira de Trump de que a eleição de 2020 foi roubada para supervisionar o processo, estamos vendo os republicanos atacar nosso sistema de democracia de todos os lados. E também aqui a Suprema Corte radical fez sua parte, estripando a lei federal do direito ao voto e permitindo que a redistribuição descarada de distritos partidários minassem o poder de voto das minorias.
Felizmente, não estou só quando afirmo que a sobrevivência da democracia nos EUA corre graves riscos. O público americano foi despertado pela decisão que revogou Roe. Mas as pessoas precisam reconhecer essa decisão pelo que é: parte de um plano cuidadosamente estabelecido para transformar os EUA em um regime repressivo.
Devemos fazer tudo o que pudermos para evitar isso. Essa luta deve incluir muitas pessoas que votaram em Trump no passado. Sou um defensor do Partido Democrata, mas esta não é uma questão partidária. Trata-se de restabelecer um sistema político bipartidário funcional que está no centro da democracia americana.
Tradução por Fabrício Calado Moreira