La democrazia degli Stati Uniti è sotto attacco
NEW YORK – Gli Stati Uniti sono sempre stati una democrazia in evoluzione sin dalla loro fondazione nel 1776, ma la loro sopravvivenza come democrazia è ora a serio rischio. Una serie di sviluppi liberamente interconnessi a livello nazionale e internazionale sono responsabili di questa crisi.
Sul fronte internazionale, gli Stati Uniti sono minacciati dai regimi repressivi di Xi Jinping in Cina e di Vladimir Putin in Russia che vogliono imporre una forma autocratica di governo a livello mondiale.
Ma la minaccia a livello nazionale derivante dai nemici della democrazia è persino maggiore. Tra questi ci sono la Corte Suprema, dominata da estremisti della destra, e il partito repubblicano di Donald Trump che ha nominato proprio gli estremisti che ora presiedono la Corte.
Quale aspetto definisce la maggioranza della Corte come estremista? Non è semplicemente la loro decisione di ribaltare la sentenza del caso Roe contro Wade, ovvero il caso del 1973 diventato il riferimento giuridico per il riconoscimento del diritto della donna a scegliere se partorire. Ciò che li delinea come estremisti è in realtà l'argomentazione che hanno utilizzato per giustificare la loro decisione e le indicazioni che hanno dato rispetto a fin dove siano disposti a spingersi per mettere in atto le loro argomentazioni.
Il giudice Samuel Alito, l'autore dell'opinione che ha poi sposato la maggioranza, ha basato il suo verdetto sull'asserzione secondo cui il XIV emendamento protegge solo i diritti riconosciuti nel 1868, ovvero quando l'emendamento fu ratificato. Ma quest'argomentazione mette in pericolo molti altri diritti che sono stati riconosciuti a partire da allora come il diritto alla contraccezione, ai matrimoni tra persone dello stesso sesso e i diritti LGBTQ.
Arrivando alla conclusione logica di quest'asserzione, questa linea di pensiero potrebbe persino arrivare a permettere agli stati di vietare il matrimonio tra razze diverse, come è avvenuto per alcuni fino al 1967. E'anche evidente che questa Corte intende fare un attacco frontale al ramo esecutivo. Infatti, uno dei verdetti conseguenti del mandato appena concluso della Corte ha negato all'Agenzia per la protezione ambientale l'autorità di emettere le regolamentazioni necessarie per contrastare il cambiamento climatico.
Subscribe to PS Digital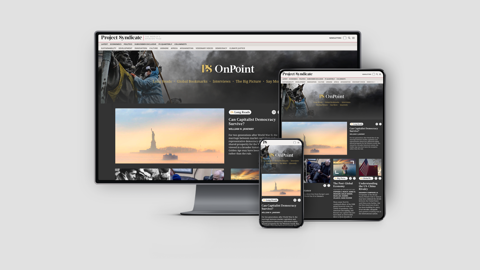 Subscribe to PS Digital
Access every new PS commentary, our entire On Point suite of subscriber-exclusive content – including Longer Reads, Insider Interviews, Big Picture/Big Question, and Say More – and the full PS archive.

Non ci vuole molto a individuare il denominatore comune nelle recenti decisioni della Corte: sostenere le cause promosse dal partito repubblicano di Trump e indebolire o dichiarare fuori legge le cause sostenute dal partito democratico. Prendiamo in considerazione le leggi che regolano l'uso delle armi. L'ala radicale della Corte ascolta attentamente le lobby a favore delle armi. Pertanto, anche se i numerosi episodi recenti di sparatorie di massa hanno portato a grandi proteste a livello nazionale tanto che persino alcuni repubblicani hanno espresso sostegno a una nuova legge federale sull'uso delle armi, la Corte ha compensato la National Rifle Association per questa perdita colpendo duramente una legge di New York di lunga data che imponeva restrizioni sul porto d'armi in strada (lo stato di New York ha immediatamente approvato delle nuove leggi sul porto d'armi che molto probabilmente arriveranno però alla Corte Suprema).
La Corte Suprema era tra le istituzioni più rispettate negli Stati Uniti. Con le sue ultime decisioni, la maggioranza estremista ha portato il consenso nei confronti dell'istituzione a un minimo storico e la disapprovazione nei confronti della Corte a un nuovo picco. L'opinione dissidente sul caso che ha rovesciato Roe ha asserito categoricamente che la decisione della maggioranza "indebolisce la legittimità della corte". Purtroppo, la minoranza continuerà ad essere minoranza ancora per parecchio tempo in quanto gli estremisti sono più giovani e detengono una maggioranza di 6 a 3.
C'è solo un modo per tenere a freno la Corte Suprema, ovvero deligittimare il partito repubblicano con una vittoria schiacciante. Ciò permetterebbe al Congresso di proteggere i diritti che erano stati affidati alla tutela della Corte Suprema grazie alle leggi. E'ora chiaro che questa procedura di tutela era sbagliata. Il Congresso deve pertanto agire iniziando dalla protezione del diritto delle donne di decidere. E se per farlo bisogna cambiare le regole dell'ostruzionismo allora che ciò venga fatto.
E'pur vero che quando si prova a organizzare una vittoria schiacciante contro i repubblicani radicalizzati, gli oppositori si trovano ad affrontare degli ostacoli insuperabili. Infatti, i repubblicani non solo hanno infilato giudici estremisti nella Corte Suprema e in molti tribunali minori, ma hanno emanato una serie di leggi che rendono la procedura di votazione molto complessa in stati come la Florida, la Georgia e il Texas.
Se da un lato queste leggi si focalizzano sul privare gli afro americani, altre minoranze e i giovani del diritto di voto, dall'altro il loro obiettivo ultimo è quello di sostenere i repubblicani alle elezioni. Come ha scritto un giudice federale della Florida nel tentativo di colpire una di queste leggi, queste sono state emanate "con l'obiettivo di ristrutturare il sistema delettorale della Florida in modo da favorire il partito repubblicano a discapito del partito democratico."
Queste leggi sarebbero già pessime se volessero anche solo colpire gli elettori, ma i repubblicani stanno andando oltre attaccando il sistema di conteggio dei voti e il procedimento di certificazione delle elezioni. Dalle modifiche alla legge alla semplificazione del processo di sovversione del sistema elettorale, al reclutamento dei sostenitori delle enormi bugie di Trump rispetto alle elezioni del 2020 che gli sarebbero state rubate, fino alla supervisione del processo elettorale, quello che stiamo osservando adesso sono degli attacchi dei repubblicani al nostro sistema democratico su ogni fronte. Anche in quest'ambito la Corte Suprema ha fatto la sua parte lacerando la legge sui diritti elettorali e permettendo una ridivisione faziosa dei distretti elettorali al fine di indebolire il potere di voto della minoranza.
Per fortuna non sono solo nel denunciare che la sopravvivenza della democrazia negli Stati Uniti è in serio pericolo. La decisione di ribaltare Roe ha scosso l'opinione pubblica americana, ma le persone devono riuscire a vedere la decisione per quello che è, ovvero una parte di un piano attentamente delineato per trasformare gli Stati Uniti in un regime repressivo.
Dobbiamo fare tutto quello che possiamo per prevenire questo pericolo. A questa lotta si dovrebbero unire anche molte delle persone che hanno votato per Trump in passato. Io sono un sostenitore del partito democratico, ma questa non è una questione di parte, bensì si tratta di ristabilire un sistema politico bipartitico funzionante che è al centro della democrazia americana.
Traduzione di Marzia Pecorari