La démocratie américaine gravement menacée
NEW YORK – La démocratie aux États-Unis n'a jamais cessé d'évoluer depuis la création du pays en 1776. La survie même de cette démocratie se trouve aujourd'hui gravement menacée, cette crise résultant d'un ensemble d'évolutions étroitement interconnectées, sur le plan intérieur comme à l'étranger.
De l'extérieur, les États-Unis sont menacés par les régimes répressifs de Xi Jinping en Chine, et de Vladimir Poutine en Russie, qui entendent imposer au monde une forme de gouvernement autocratique.
La menace que représentent les ennemis intérieurs de la démocratie aux États-Unis se révèle toutefois encore plus considérable, ces ennemis incluant l'actuelle Cour suprême, dominée par des jusqu'au-boutistes d'extrême droite, ainsi que le Parti républicain de Donald Trump, qui a installé ces extrémistes au sein de l'instance suprême.
Pourquoi employer le terme d'extrémistes pour décrire la majorité des juges de la Cour suprême ? La réponse ne réside pas simplement dans leur décision de renversement de l'arrêt Roe v. Wade, décision phare de 1973, qui reconnut le droit des femmes de pouvoir choisir ou non d'enfanter. Ce qui justifie davantage ce terme, ce sont les arguments que ces juges utilisent pour motiver leur décision, et les indications qu'ils formulent autour précisément des extrémités qu'ils sont prêts à atteindre pour appliquer ces arguments.
Le juge Samuel Alito, qui a rédigé la décision majoritaire, fonde sa décision sur l'affirmation selon laquelle le Quatrième amendement ne viserait originellement qu'à protéger les droits généralement reconnus en 1868, année de ratification de cet amendement. Or, cet argument met en péril de nombreux autres droits reconnus depuis, parmi lesquels le droit à la contraception, celui de se marier entre personnes du même sexe, ou encore les droits des LGBTQ.
Poussé jusqu'à sa conclusion logique, ce type de raisonnement pourrait même permettre aux États d'interdire le mariage entre personnes d'origine raciales différentes, comme en ont décidé certains jusqu'en 1967. Il est également clair que cette Cour entend conduire une attaque frontale contre le pouvoir exécutif. Parmi les décisions les plus conséquentes rendues au cours de son mandat tout juste achevé, la Cour ne reconnaît pas l'autorité de l'Agence de protection de l'environnement d'émettre les réglementations nécessaires pour lutter contre le changement climatique.
Subscribe to PS Digital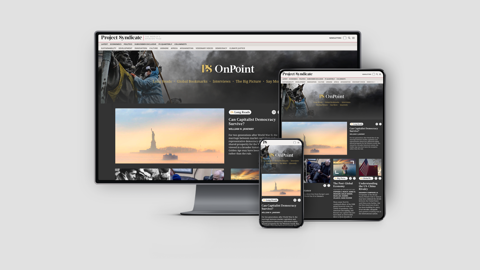 Subscribe to PS Digital
Access every new PS commentary, our entire On Point suite of subscriber-exclusive content – including Longer Reads, Insider Interviews, Big Picture/Big Question, and Say More – and the full PS archive.

Il n'est pas difficile de trouver le dénominateur commun au récentes décisions de la Cour : soutenir les causes promues par le Parti républicain de Trump, et affaiblir voire illégaliser celles défendues par le Parti démocrate. Prenons l'exemple de la législation sur les armes à feu. L'aile radicale de la Cour prête une oreille attentive au lobby pro-armes. Ainsi, alors qu'une récente épidémie de fusillades de masse a suscité tant d'indignation que même certains Républicains se sont dits favorables à une nouvelle législation fédérale sur les armes à feu, la Cour a contrebalancé cette évolution défavorable à la National Rifle Association en s'attaquant à une loi de l'État de New York de longue date consistant à assortir de conditions strictes le port d'une arme de poing dissimulée (l'État de New York a immédiatement adopté de nouvelles lois sur les armes, qui finiront probablement par faire l'objet d'une nouvelle décision de la Cour suprême).
Il fut un temps où la Cour suprême comptait parmi les institutions les plus respectées des États-Unis. À travers ses récentes décisions, la majorité extrémiste conduit l'instance suprême à susciter un niveau record d'opinion publique défavorable, la désapprobation autour de son action atteignant de nouveaux sommets. L'avis minoritaire des juges dans l'affaire ayant conduit au renversement de l'arrêt Roe énonce que la décision majoritaire « met à mal la légitimité de la Cour ». Il faut malheureusement s'attendre à ce que cette minorité demeure en nombre insuffisant pour de nombreuses années encore, les juges extrémistes étant plus jeunes, et détenant une majorité de 6 contre 3.
Il n'y a qu'un moyen de freiner la Cour suprême : chasser le Parti républicain du pouvoir en obtenant une victoire électorale écrasante, ce qui permettrait au Congrès de préserver via la loi les droits confiés autrefois à la protection de la Cour – une erreur originelle qui apparaît désormais évidente. Le Congrès doit agir, en commençant par préserver le droit des femmes à l'avortement, même si cela doit passer par une obstruction parlementaire.
Sur la voie d'une victoire écrasante contre les Républicains radicalisés, les obstacles s'annoncent malheureusement considérables. Les Républicains ont non seulement rempli de juges extrémistes la Cour suprême et de nombreux autres tribunaux de niveau inférieur, mais, au sein d'États tels que la Floride, la Géorgie et le Texas, ils ont également adopté en ensemble de lois qui rendent le vote très difficile.
Axées sur la privation de droits pour les Afro-Américains, les autres minorités, et plus généralement les jeunes électeurs, ces lois visent en fin de compte à contribuer aux victoires électorales républicaines. Comme l'a récemment rédigé un juge fédéral de Floride dans une décision opposée à ces lois, celles-ci ont été adoptées « dans le but de restructurer le système électoral de Floride, de manière à favoriser le Parti républicain par rapport au Parti démocrate ».
Ces lois seraient déjà suffisamment catastrophiques si elles se contentaient de cibler les électeurs. Or, les Républicains vont désormais encore plus loin, en s'attaquant à la procédure de décompte des votes et de certification des élections. Modifications de la loi afin de faciliter la subversion du système électoral, recrutement d'individus convaincus du grand mensonge de Trump selon lequel l'élection de 2020 lui aurait été volée, et installation de ces individus à des postes de supervision des procédures, nous assistons partout à un assaut des Républicains contre notre système démocratique. Et ici encore, la Cour suprême radicale joue son rôle, en éviscérant le Voting Rights Act, et en permettant une manœuvre pure et simple de redécoupage électoral afin d'affaiblir le pouvoir de vote des minorités.
Fort heureusement, je ne suis pas le seul à parler de grand danger pour la survie de la démocratie américaine. L'opinion publique américaine s'inquiète de la décision de renversement de l'arrêt Roe. Elle doit maintenant prendre conscience de ce que représente précisément cette décision : l'une des composantes d'un plan soigneusement élaboré visant à transformer les États-Unis en un régime répressif.
Nous devons tout faire pour l'empêcher. Cette lutte doit inclure dans ses rangs nombre des citoyens qui ont voté Trump par le passé. Je soutiens le Parti démocrate, mais il ne s'agit pas ici d'une problématique partisane. Il s'agit de rétablir un système politique bipartite qui fonctionne, et qui constitue le cœur de la démocratie américaine.
Traduit de l'anglais par Martin Morel