Die Zähmung des Sicherheitsdilemmas
CAMBRIDGE – Durch Russlands Invasion der Ukraine – eine schamlose Verletzung internationalen Rechts, die zu einer humanitären Katastrophe geführt hat – wurde das Schicksal der "liberalen" internationalen Ordnung nach 1989 endgültig besiegelt. Nachdem der Liberalismus durch den geopolitischen Konflikt zwischen China und den Vereinigten Staaten und den Rückschlägen bei der Hyperglobalisierung bereits angeschlagen war, wird er nun zu Grabe getragen. Alle Hoffnungen auf seine Wiederauferstehung wurden endgültig zunichte gemacht.
Die globale Ordnung, die wir hinter uns lassen, beruhte auf der Annahme, die Welt könne, um Wohlstand zu erlangen und Konflikte zu minimieren, auf wirtschaftliche Interessen setzen – hauptsächlich jene von Großunternehmen, Banken und Investoren aus den USA und Westeuropa. Schwellenländer wie Russland oder China würden demnach mit zunehmendem Reichtum immer mehr wie "der Westen" werden, und der geopolitische Wettbewerb ließe sich durch die Jagd nach Handelsgewinnen ersetzen.
Nachdem der Gründungsmythos der alten Weltordnung von den Vertretern der freien Marktwirtschaft stammte, wird die neue Ordnung weitgehend von geopolitischen "Realisten" geprägt. Und das Bild, dass sie entwerfen, ist nicht schön: eine Welt des Nullsummenwettbewerbs zwischen Großmächten, die nach nationaler Sicherheit streben. Da die Motive der Gegner aber unweigerlich unklar sind und es niemanden mehr gibt, der weltweit gültige Regeln durchsetzt, wird dies aber statt Zusammenarbeit hauptsächlich Konflikte zur Folge haben.
In einer solchen Welt steht der Westen vor der großen Frage, wie er Russland und China eindämmen kann. Ist es möglich, einen Keil zwischen sie zu treiben? Oder sollte der Westen die russischen Ziele in Europa berücksichtigen, um gemeinsam mit Russland eine Front gegen die größere wirtschaftliche und technologische Herausforderung durch China zu bilden? Alle anderen Themen wie Handel, Investitionen, Klimawandel, globale Armut und öffentliche Gesundheit müssten sich dieser Frage unterordnen.
Wäre dies die einzige Alternative zu den unerfüllten Erwartungen an eine "liberale internationale Ordnung", wäre das schrecklich. Glücklicherweise ist dies aber nicht der Fall. Wir können den Wettbewerb der Großmächte weiterhin realistisch betrachten und gleichzeitig eine wohlhabende und stabile Weltordnung schaffen. Aber ob wir dies erreichen, hängt davon ab, wie die Länder ihre nationalen Sicherheitsziele verfolgen – und von den Geschichten, die sie über sich selbst und ihre Gegner erzählen.
Der zentrale Begriffsrahmen der "realistischen" Denker ist das "Sicherheitsdilemma". Diese Idee erklärt, warum ein System, in dem Großmächte ihre nationale Sicherheit betonen, grundlegend verletzlich sein kann. Da es unmöglich ist, Defensiv- von Offensivmaßnahmen zu unterscheiden, tragen die Sicherheitsbemühungen einer Seite demnach lediglich zur Unsicherheit der anderen Seite bei – und lösen Gegenmaßnahmen aus, die den Teufelskreis aufrecht erhalten.
Introductory Offer: Save 30% on PS Digital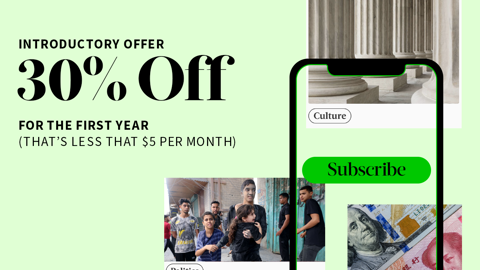 Introductory Offer: Save 30% on PS Digital
Subscribe now to gain greater access to Project Syndicate – including every commentary and our entire On Point suite of subscriber-exclusive content – starting at less than $5 per month.
"Realisten" würden argumentieren, in der Zeit vor Russlands Angriff auf die Ukraine habe es eine solche Art von Sicherheitsdilemma gegeben. Die Ukraine und der Westen insgesamt hätten die Möglichkeit, das Land in den westlichen Wirtschafts- und Militärbereich zu integrieren, weitgehend unter dem Aspekt wirtschaftlicher und sicherheitspolitischer Vorteile betrachtet. Der russische Präsident Wladimir Putin hingegen habe diese Absichten als Bedrohung der russischen Sicherheitsinteressen wahrgenommen. Sollte dies nicht einleuchten, so wird argumentiert, müsse man sich fragen, wie die USA auf Absichten Mexikos reagieren würden, ein Militärbündnis mit Russland einzugehen.
Aber diese "realistische" Erklärung und die allgemeinen Vorstellung eines Sicherheitsdilemmas hängt davon ab, wie die Länder ihre nationalen Sicherheitsziele definieren – und ob es, um sie zu erreichen, effektive Alternativen gibt. Ein Land, dass all seine Ressourcen in militärische Fähigkeiten investiert und weder seine Wirtschaft noch seine Institutionen stärkt, wäre langfristig nicht sehr sicher – selbst wenn es einmal eine Weltmacht war.
Als lehrreiches Beispiel kann Südkorea dienen: Direkt nach dem Koreakrieg konzentrierte sich das Land auf die militärische Aufrüstung gegen Nordkorea. Aber als die USA Anfang der 1960er Jahre ihre militärische und wirtschaftliche Unterstützung nach und nach verringerten, änderte die südkoreanische Führung ihren Kurs und kam zu dem Schluss, das beste Bollwerk gegen einen potenziell angriffslustigen nördlichen Nachbarn sei wirtschaftliche Stärke durch exportorientierte Industrialisierung.
Ebenso ist es überhaupt nicht klar, dass Russland, wenn es in der Ukraine seine kurzfristigen militärischen Ziele erreicht, sicherer sein wird. Es könnte aus dem Konflikt als wirtschaftlicher Schwächling hervorgehen, der von den westlichen Technologien und Märkten abgeschnitten ist.
Genauso wichtig sind die Geschichten, die sich die Großmächte selbst über ihre Absichten erzählen, und wie andere sie wahrnehmen. US-amerikanische und europäische Politiker betrachten sich auf der internationalen Bühne als wohlwollende Akteure mit guten Absichten. Aber wenn sie über eine "regelbasierte internationale Ordnung" sprechen, vergessen sie, dass sie diese Ordnung geschaffen haben, um den Interessen ihrer eigenen Länder zu dienen. Außerdem übersehen sie, wie häufig sie dieses Prinzip selbst verletzt haben. Sie erkennen nicht – oder sind von der Tatsache überrascht –, dass die Bürger vieler anderer Länder die westlichen Mächte für opportunistisch, heuchlerisch und rein egoistisch motiviert halten.
Dieses Gefühl einer Sonderstellung verschärft das Sicherheitsdilemma, weil der Westen, während er seine militärische Präsenz ausweitet und wirtschaftlichen Einfluss ausübt, anderen Staaten nur wenig Raum für ihre legitimen Sicherheitsinteressen lässt. Auch wenn Putins militärisches Abenteuer nicht zu verhindern gewesen sein mag, profitiert er von der feindlichen Einstellung vieler Russen gegenüber dem Westen. Ebenso verstärken die Versuche der USA, chinesische Unternehmen wie Huawei aus den globalen Märkten auszuschließen und ihnen – angeblich aus Gründen der nationalen Sicherheit – den Zugang zu wichtigen Vorprodukten zu verweigern, Chinas Befürchtungen, Amerika wolle die chinesische Wirtschaft untergraben.
Das Sicherheitsdilemma kommt dann voll zur Geltung, wenn eine Großmacht statt auf Verständigung auf Hegemonie setzt. Dadurch, dass die USA ihre außenpolitischen Ziele im Sinne globaler Übermacht ausgelegt haben, ist dies auch bei ihnen der Fall. Und wenn Länder wie Putins Russland die Existenzberechtigung eines anderen Landes in Frage stellen oder versuchen, sie nach ihrem eigenen Bild umzugestalten, wird es schwierig, sich Kompromissmöglichkeiten vorzustellen.
Aber es gibt keinen Grund dafür, warum das Sicherheitsdilemma nicht gezähmt werden könnte. Großmächte sind durchaus in der Lage, nationale Sicherheitsziele anzustreben, die nicht übermäßig offensiv sind. Außerdem können sie ihre Absichten und Sorgen besser mitteilen und dadurch nicht nur Missverständnisse verringern, sondern auch eine gewisse Zusammenarbeit erreichen. Es gibt jede Menge Spielraum, um der grausamen Welt der sogenannten Realisten zu entkommen.
Aus dem Englischen von Harald Eckhoff