Vyhozené peníze
KODAŇ – Když dojde na globální oteplování, dostává se nám spousty žhavé rétoriky, ale velice málo chladného rozumu. Nesmírně na tom záleží, neboť Kjótský protokol patří už teď mezi nejdražší globální veřejné politiky, jaké byly kdy přijaty, a vypadá to, že další pokračování v Kodani na konci roku 2009 prolomí všechny rekordy. Bylo by dobře si to uvědomit, ale v tuto chvíli se zdá pravděpodobnější, že budeme vyhazovat peníze prakticky za nic.
Dobrým příkladem je nově zavedená politika Evropské unie, jejímž cílem je do roku 2020 snížit emise CO2 o 20%. Samozřejmě že je vždy snazší slibovat než sliby plnit, což je v EU obava obzvlášť případná. Avšak i když bude slovo dodrženo, budou přínosy převažovat nad náklady? Je podivné, ač ne překvapivé, že právě o tom se mnoho nediskutuje.
Pětinové snížení evropských emisí CO2, rázně vymáhané po celé současné století, by teplotní nárůsty plynoucí z globálního oteplování ke konci století pouze odložilo o dva roky, z roku 2100 na rok 2102, což je zanedbatelná změna. Náklady by však zanedbatelné nebyly ani zdaleka. Odhad samotné EU je asi 60 miliard eur ročně , což je téměř určitě nesmírně podhodnocená cena (její dřívější odhad byl téměř dvojnásobný), neboť vyžaduje, aby EU snížení dosahovala co nejdůmyslněji.
EU však nechce jen snížit emise tím nejprozíravějším způsobem, ale také chce do roku 2020 zvýšit v Unii o 20% podíl obnovitelné energie. Tento nárůst nemá samostatný účinek na klima, neboť jsme už přislíbili 20% snížení emisí. Daří se mu ale dramaticky zhoršovat už beztak nešťastné politické rozhodnutí.
Debata v mém rodném Dánsku je poučná, poněvadž příslušná ministerstva vlády nastínila, kolik tu bude toto rozhodnutí nakonec stát, což zase naznačuje celkové výdaje v EU. Roční náklady na zvýšení podílu obnovitelné energie o méně než 20% (18 procentních bodů) – a o pět let později, totiž do roku 2025 – přesáhnou 2,5 miliardy eur. A přínos? Kdyby se Dánsko tohoto rozhodnutí drželo po zbytek současného století, utratí víc než 200 miliard dolarů, jen aby posunulo globální oteplování o pět dní.
Je to rozumné rozhodnutí? Celkový přínos dánské politiky pro svět (měřeno podle všech relevantních kritérií, jako je počet zachráněných životů, zvýšení zemědělské produkce, záchrana mokřadů atd.) by činil asi 11 milionů eur. Z každého vynaloženého eura by tedy kynul prospěch v hodnotě půl centu.
Subscribe to PS Digital Now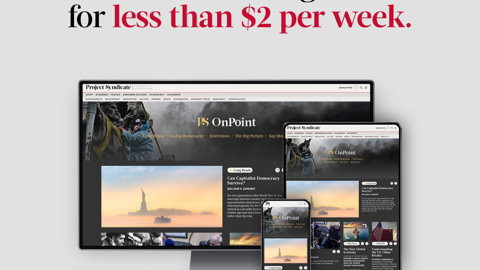 Subscribe to PS Digital Now
Access every new PS commentary, our entire On Point suite of subscriber-exclusive content – including Longer Reads, Insider Interviews, Big Picture/Big Question, and Say More – and the full PS archive.
Abychom to uvedli do souvislostí, 2,5 miliardy eur by v Dánsku dokázaly zdvojnásobit počet nemocnic. A kdybychom skutečně chtěli prospět světu, dvě miliardy eur by mohly snížit četnost nákazy malárií na polovinu a zachránit tak v tomto století 850 milionů životů. Lidé v dotčených zemích by žili mnohem lépe a vzrostla by jejich produktivita, což by k roku 2100 prospělo jejich dětem a vnoučatům. Zbylých 500 milionů eur by mohlo zaplatit osminásobné rozšíření výzkumu a vývoje zaměřeného na zdokonalování energetických technologií efektivních vzhledem k CO2, což by všem umožnilo v dlouhodobém výhledu mnohem zásadněji snížit emise, a to při nižších nákladech.
Měli bychom tedy srazit výskyt malárie na polovinu a současně dramaticky zvýšit naději na vyřešení globálního oteplování ve střednědobém horizontu? Anebo bychom měli učinit závazek, který bude 2000krát méně přínosný a s globálním klimatem sotva hne?
Ba je to ještě horší. Odhad ve výši 2,5 miliard eur předpokládá, že si politici v oblasti obnovitelné energie zvolí nejlevnější alternativy. Zdá se však, že dánští politici jsou odhodlaní sáhnout po mnohem dražších řešeních, která způsobí dvojnásobné (či ještě větší) zvýšení nákladů. Opozice ve snaze vládu přebít trvá na bezmála 40% nárůstu obnovitelných energií, které by vyšlo na 10 miliard eur ročně, přičemž každé vložené euro by světu přineslo prospěch v hodnotě jen 0,025 eur.
Použijeme-li dánská čísla k výpočtu nákladů napříč EU, úhrn pravděpodobně přesáhne 150 miliard ročně, přičemž každé euro přinese prospěch v hodnotě pouhého půl centu. A to stavíme na předpokladu, že politici budou volit ty nejlepší možnosti a že se opozice nebudou snažit své vlády trumfovat.
Tytéž peníze by mohly ztrojnásobit celosvětový rozpočet rozvojové pomoci. Snadno by dokázaly zajistit nezávadnou pitnou vodu, hygienu, vzdělávání a zdravotní péči pro všechny lidské bytosti na planetě a zároveň desetinásobně rozšířit výzkum a vývoj pracující na snižování emisí CO2.
Cíl EU spočívající ve 20% snížení do roku 2020 je mimořádně nákladným způsobem jak dát najevo dobré úmysly. Nebylo by ale lepší být skutečně prospěšní? EU se domnívá, že ukazuje cestu vpřed, ale bude-li ji svět následovat, zdá se, že nejspíš zabloudíme.