Juntando las fronteras tecnológicas
LONDRES – La inteligencia artificial (IA) y la biotecnología están en una trayectoria de crecimiento exponencial, con probabilidades de mejorar la manera en que vivimos nuestras vidas y hasta de extender la vida misma. Pero pocos han considerado cómo se podrían unir simbióticamente estas dos tecnologías de frontera para enfrentar los retos globales en el área de salud y de medio ambiente.
Consideremos el ritmo de los recientes desarrollos en ambos campos. La biotecnología, en términos de costo-beneficio, ha venido mejorando por un factor de diez cada año. El costo de descifrar el genoma humano ha caído de 3.000 millones de dólares en 2001 a alrededor de 1.000 dólares hoy; un proceso que llevaba meses hace diez años hoy se puede completar en menos de una hora. De la misma manera, en base a los desarrollos actuales, PricewaterhouseCoopers estima que el aporte de la IA a la producción global alcanzará 15,7 billones de dólares en 2030 –más de la producción actual combinada de China y la India.
Sin embargo, estas predicciones, en todo caso, subestiman el impacto económico. Las aplicaciones de IA llegado el caso serán tan amplias y estarán tan embebidas en cada aspecto de nuestras vidas cotidianas que probablemente contribuyan tres a cuatro veces más a la producción global que Internet, que hoy representa alrededor de 50 billones de dólares de la economía global. Es más, la naturaleza independiente de los análisis actuales implica que las potenciales tecnologías combinadas de IA/biotecnología no han sido consideradas o valuadas plenamente.
Por ejemplo, las tecnologías combinadas podrían enfrentar una cuestión de salud global como la donación de órganos. Según la Organización Mundial de la Salud, desde 2008 se han llevado a cabo en promedio alrededor de 100.800 trasplantes de órganos sólidos cada año. Sin embargo, en Estados Unidos, hay casi 113.000 personas en espera de un trasplante de órganos que le salve la vida, mientras que todos los años se descartan miles de órganos buenos. Durante años quienes necesitaban un trasplante de riñón tenían opciones limitadas: o tenían que encontrar un donante voluntario vivo y biológicamente viable, o tenían que esperar a que apareciera un donante muerto viable en su hospital local.
Sin embargo, con suficientes pacientes y donantes voluntarios, las grandes bases de datos y la IA permiten facilitar muchas más correspondencias de lo que permite este sistema uno a uno, a través de un sistema donación de riñón cruzada. Los pacientes ahora pueden procurar un donante que no sea biológicamente apto y aun así recibir un riñón, porque la IA puede hacer corresponder donantes con receptores en un conjunto enorme de relaciones paciente-donante. De hecho, una persona que se ofrece a donar un riñón –ya sea a un ser querido o hasta a un extraño- puede desatar un efecto dominó que salva decenas de vidas al resolver el eslabón faltante en una larga cadena de emparejamientos.
Desde que se realizaron los primeros intercambios de riñón cruzados en 2000, casi 6.000 personas han recibido trasplantes de riñón de donantes identificados por algoritmos. Pero esto podría ser el comienzo de un trasplante de órganos facilitado por la IA. La IA ya puede identificar potenciales donantes y receptores; en el futuro, podrá responder por datos aún más ricos sobre los pacientes, e inclusive incluir factores morales y religiosos, para ayudar en las decisiones de secuencia y selección (es decir, determinar si una persona debería recibir un trasplante antes que otra).
Subscribe to PS Digital Now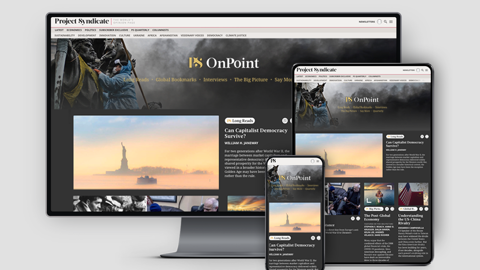 Subscribe to PS Digital Now
Access every new PS commentary, our entire On Point suite of subscriber-exclusive content – including Longer Reads, Insider Interviews, Big Picture/Big Question, and Say More – and the full PS archive.
El mayor obstáculo que impide que estos modelos de IA alcancen su pleno potencial es biológico. En teoría, las aplicaciones de IA pueden recurrir a conjuntos de datos que engloban a todos los donantes de órganos vivos y muertos y a todos los pacientes a nivel mundial. Pero, en la práctica, existe una limitación de tiempo para la mayoría de los emparejamientos de órganos, porque los órganos de pacientes muertos son viables para un trasplante sólo por un período breve. Para ser cruzados, los receptores deben encontrarse en un radio geográfico que permita un acceso a tiempo.
Afortunadamente, la biotecnología sintética podría expandir marcadamente el alcance de los emparejamientos factibles. A nivel global, el mercado de la biología sintética está creciendo a pasos acelerados y se espera que supere los 12.500 millones de dólares en 2024, lo que refleja una tasa de crecimiento anual compuesto del 20%. En esta industria emergente, existen compañías (incluida una de la que soy inversor) que exploran métodos de preservación y hasta regeneran órganos fuera del cuerpo, potencialmente durante múltiples días a temperatura ambiente. Esto podría extender las distancias a las que se pueden transportar los órganos, permitiendo así un efecto de red al aumentar el tamaño de los pools de datos viables de los cuales se pueden aprovechar los modelos de IA para producir cadenas de emparejamientos más eficientes.
Perfeccionar las nuevas biotecnologías normalmente lleva años. Pero, si son exitosas, estas innovaciones podrían revolucionar grandes sectores de la salud pública. El régimen de donación de órganos global es sólo el comienzo.
Las implicancias morales y éticas de las tecnologías de frontera de hoy son de amplio alcance. Los interrogantes fundamentales todavía no se han abordado de manera adecuada. ¿Cómo sopesarán los algoritmos las necesidades de los pacientes pobres y de los pacientes ricos? ¿El órgano de un donante debería ser enviado a un paciente distante –potencialmente en un país diferente- con un bajo riesgo de rechazo o a un paciente cercano cuyo riesgo de rechazo sólo sea mínimamente más alto?
Son preguntas importantes. Pero creo que deberíamos poner en marcha las tecnologías combinadas y luego decidir sobre los controles apropiados. El poder de emparejamiento de la IA implica que se pueden salvar ocho vidas con un solo donante de órganos muerto; las innovaciones en biotecnología podrían garantizar que los órganos nunca se desechen. Cuanto más rápido avancen estas tecnologías, más vidas pueden salvar.
La IA y la biotecnología están pasando por un desarrollo rápido precisamente porque tienen este potencial de amplio alcance. En tanto avancen, debemos seguir buscando nuevas combinaciones que destrabar. Sospecho que descubriremos que hemos subestimado su potencial al considerarlas de manera aislada.